Are you looking to get a new recliner for your apartment?
Whether moving to a new house or trying to uplift the look of your existing one, a recliner can be a great option. But choosing a quality one gets tricky when you have options like Barcalounger vs. Lazy Boy.
How do you choose one?
Well, that's where I can help you a little. I bring you a detailed comparison between the two recliner options, so you can choose one of them based on which one you like the most.
So, let's get on with the comparison right away.
A Quick Comparison Between The Two Recliners
| | | |
| --- | --- | --- |
| Specifications | Barcalounger | Lazy Boy |
| Frames | Three sided | Four-sided |
| Comfortability | Good | Excellent |
| Durability | Decent | Average |
| Quality | Good | Top-notch |
| Collection | Limited | Plenty of choices |
| Pricing | Reasonable | Expensive |
Key Differences Between Barcalounger And Lazy Boy
Now that you have a brief idea of their differences, let's check them in detail!
First of all, the styles and choices you get from both brands are things that will have an impact on the decision.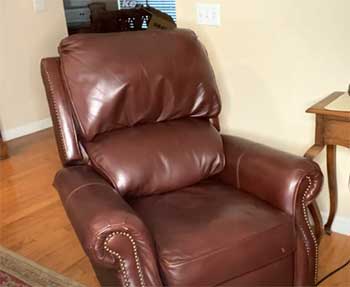 With Barcaloungers, you won't get as many choices as you would get with Lazy Boy.
Barcalounger recliners are pretty much the standard options that have some unique features on them.
They used to be the classic choice back in the day. But for modern purposes, I don't think they have a lot of value in their different styles of recliners.
On the other hand, you have Lazy Boy, who always has something unique to offer. You get plenty of different styles with them.
So, choosing one or the other comes down to what you need. If you want something more on the classy and standard side, I will go with Barcalounger.
But if you are into modern features and styles, then Lazy Boy will suit your needs better.
One of the most significant differences between Barcalounger and Lazy Boy is their framing method. Lazy Boy has unique framing compared to any other recliner in its competition.
Usually, you get to see three-sided framing on recliners. Barcalounger follows the same framing method. However, with Lazy Boy, you get a four-sided frame which enables the recliner even more stability.
Because of this, many people go with Lazy Boy as it's much sturdier compared, especially when you plan to move it around.
I won't say the standard three-sided framing is bad either. It still has the proper stability and sturdiness you should get from a recliner. It's just the fact that Lazy Boy does it a bit better.
Comfortability is a big deal to consider whenever you are getting a recliner. Luckily, the options I am discussing here don't disappoint you with the comfortability factor.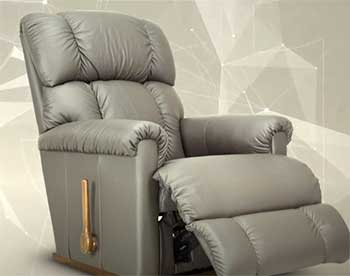 From the Barcalounger, you get excellent comfort throughout using the recliner.
Mostly, they are quite fluffy, and you won't have any aching issues with them.
Now, coming to the Lazy Boy recliners, there is nothing to complain about regarding the comfortability factor.
You get such good comfortability on the recliners that you might not want to leave them for long hours.
One thing that gives the Lazy Boy recliners an edge on the comfortability factors is the massage feature in some of their recliners. You can sit on the recliner and enjoy a massage on it whenever you want.
Overall, you can't choose between the two recliners regarding comfortability. Still, if I had to pick one as a winner, I would say Lazy Boy is slightly better than Barcalounger. The difference is minimal.
The quality of the recliners has a lot of impact on choosing one. When I say quality, it mostly means the quality of the leather.
As most recliners come with leather seats, you have to consider the leather quality as the quality of the recliner.
Here's the thing, neither of the recliners provides excellent durability or quality on their leather seats. They are not bad, but they don't have the best quality. You can find other options that may provide you with better-quality leather.
But if you are stuck between these two choices, I would say Lazy Boy has better leather quality than Barcalounger. Their leather seats tend to last for a while, whereas Barcalounger doesn't work out that well.
Especially, the color on the Barcalounger seats tends to fade away quickly.
The competition is very stiff when it's to the prices of both these recliners. Still, Barcalounger stays ahead in the race because of more reasonable pricing. However, it comes down to the value you get for the money.
In terms of value, I would keep the Barcalounger over Lazy Boy. The Lazy Boy comes with an expensive price tag that may not be satisfying or feel worth it to you. Whereas with Barcalounger, you will feel it's well worth the money.
So, if you are thinking of the value for money factor, then Barcalounger is the way to go. But if you don't mind spending some money on your recliners, then Lazy Boy is still a viable choice for you.  
Which One Is A Better Pick For Your Home?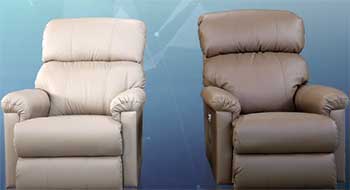 After going through the whole discussion, you should know by now which one is a better pick for you.
From the differences between both the recliners, it's pretty clear that Lazy Boy provides better quality and stability in their recliners.
At the same time, Barcalounger is more suited to people who want to save some money on their furniture.
So, if you are after better quality and features, then Lazy Boy is your way to go. And if you are after value for money, then Barcalounger is a good pick.
Frequently Asked Question (FAQ)
How good are Barcalounger recliners?
In general, the Barcalounger recliners are pretty good. They are well-built, comfortable, and have pretty decent quality.
Which brand of recliner chair is best?
Well, there is no one true brand of recliner chair that's best. You can find plenty of options. But brands like Sleepyhead, Home Center, Barcalounger, Lazy Boy, Lane, and Best are quite good.
What brand is comparable to Lazyboy?
A very common competition for Lazy Boy recliners is Lane. They produce recliners of the same quality as Lazy Boy and have a hard time keeping up with the brand.
Is Lazy Boy A good quality recliner?
Yes, Lazy Boy is a good recliner brand with its modern and unique choices. They come up with high-quality recliners that are quite durable as well.
Conclusion
In summary, the Barcalounger vs. Lazy Boy debate will always have a clear winner when you think about the purpose. For example, if you are thinking about money, then Barcalounger is a better pick.
But if you are worried about quality and durability, then Lazy Boy is a bit ahead of the competition.
Either way, you end up with quality choices that will last for a long time. It all depends on the model you are looking for and the appearance of the recliners.
So, any decision you make comes down to the personal preference factor over anything else.