For durability, natural-looking, and making sense of money, vinyl plank flooring is always a good idea. And there are tons of brands to offer such vinyl flooring to millions of customers each year.
Sadly, there are some brands to be aware of to avoid any dissatisfaction in the future. So, I have made a list of such avoidable brands to make your decision even better.
Let's dig in!
Top 8 Vinyl Plank Flooring Brands To Avoid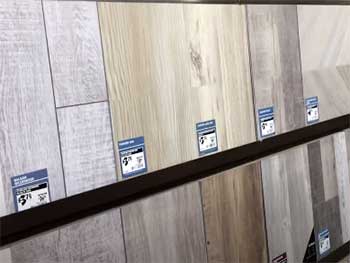 This is my carefully curated list for you!
Shaw Prodigy HDR Plus Floorte Elite Vinyl Flooring
MSI Rutledge Luxury Vinyl Flooring
NeuType Luxury Vinyl Flooring Plank
MIRUO SPC Vinyl Plank Flooring
Coretec floor
Nakan Signature From Flooret
Armstrong Rigid Core Flooring
ROSEROSA Peel and Stick Vinyl Flooring
Now that you know their name, let's see what problems people are facing right now with these brands. Why not talk about these brands in detail, shall we?
Shaw Prodigy HDR Plus Floorte Elite Vinyl Flooring
Quality control nightmare is the first thing that pops into my mind whenever I heard about this brand. Before putting it into any use, people notice scratched boards, discoloration, and whatnot just opening the box after the arrival of the delivery!
Let's say you don't see any visible defects, there is a higher chance you will find the plank boards to be either too wide or too thin. In fact, some installers refused to install the planks because they were so brittle and had alignment problems.
Because of the brittle nature of the plank boards, lots of these boards will arrive already damaged. Of course, it does not happen to everyone, but I would avoid this brand just to be on the safe side.
MSI Rutledge Luxury Vinyl Flooring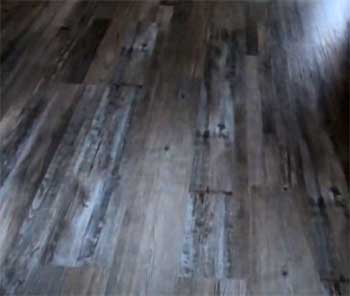 One common allegation against this brand is that these plank boards just won't stick together no matter many times you hammer them back down.
They just pop out!
Of course, an experienced installer can install them but it's a little tough to keep them together.
Another problem is that the manufacturer does not deliver them to their customer carefully packaged. A lot of customers received them with their corners chipped off!
If you still need to order this vinyl plank flooring, make sure to order a lot extra of them.
NeuType Luxury Vinyl Flooring Planks
It got some mixed reviews from several e-commerce giants. I would say 50/50. But let's talk about why I would avoid this brand if I were you.
As always, lots of people received their boards already chipped and scratched. So, negligence on the part of the manufacturer is really high.
Not a very common scenario, but other reviews from several forum sites revealed that they are very brittle as well. Even for some pro installers, it can get damn difficult to install them because of the brittle nature of the boards.
MIRUO SPC Vinyl Plank Flooring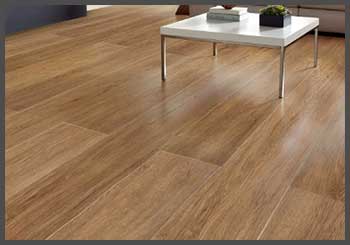 It's a relatively new brand in the market and not doing well.
Imagine all the things that can go wrong with such boards and all of them are a reality for this brand!
Split, cracked, or chipped boards are a common problem for this brand. And these boards are so brittle as well.
And they are not very responsive when you email them about this problem too.
So, I can see why many people who have installed these boards don't recommend this brand.
When installed fresh, it becomes more abrasive for the first few days. You won't notice any baby-butt-like smoothness for sure initially. However, it will smoothen over time.
Another problem is that you would have to wipe it clean more frequently. In fact, lots of people expressed their frustration saying that they have to wipe down their floors almost every day!
Nakan Signature From Flooret
Many installers don't recommend this brand because they think it's one of the worst brands out there. The abrasiveness issue is so terrible that your feet will condemn you!
They have a Facebook group and many people are complaining about the abrasiveness problem there. You are welcome to read them to avoid any unpleasant experiences in the future!
But I can see a lot of people have a positive experience with this brand as well. So, if you plan to get it, make sure to test out the samples first.
Armstrong Rigid Core Flooring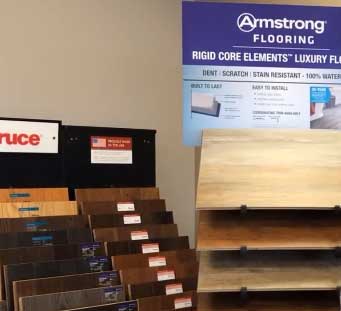 It's never the same with the sample. In fact, lots of people have confirmed that these boards look a lot hazier than the samples.
No, it's not dust or anything. No matter how many times you clean it up, it won't become any sharp!
So, that's a big bummer for many people.
These boards are abrasive too.
So, this vinyl plank flooring can damage the socks and pants of your kids as well.
ROSEROSA Peel and Stick Vinyl Flooring
Frequently Asked Questions (FAQ)
What is the best vinyl plank flooring you can buy?
Many people find the Shaw Primavera Luxury vinyl plank flooring top-notch. It's water-resistant and scratch-proof.
How can you tell the quality of vinyl plank flooring?
The thicker the planks are the better! It's mandatory to have thicker planks if you have lots of people living there. Make sure the wear layer is very much thick!
What thickness of vinyl plank is best?
Usually, 4mm to 6mm thicker vinyl planks are best. For the heavily trafficked area of the house, get 6mm thicker vinyl planks. For your bedroom and other parts of the house, you can get away with the 4mm thicker planks.
What are the problems with vinyl plank flooring?
The adhesive loosened over time, and eventually, you will notice crumpling at the edges of those plank boards. That scenario becomes more common if you don't choose any quality brand.
Final Thoughts
You will definitely fall into trouble buying those worst vinyl plank flooring brands I have just mentioned above. People are already suffering and you can read about their struggle with those brands yourself from lots of forum sites.
If I were you, I would avoid these brands at all costs.