We use different types of tools for various purposes. People who love DIY use tools more often. If you are also passionate about DIY and consider plumbing your hobby, then this article is for you.
Because in this article, we will be talking about which tool brands (companies that produce both electric and manual tools) you should avoid and why.
The brands we will be talking about are:
Sears
DeWalt
Phillips
Snap-On
Porter Cable
5 Tool Brands To Avoid
Here's the detailed analysis of those tools brands that you should know about and avoid-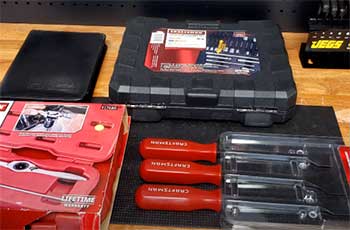 The first brand that can be included in this list is Sears.
Sears is such a giant company, and it produces a variety of products such as hand tools, power tools, home appliances, clothing, automotive parts, service, etc.
It used to be said that Sears was the Titan of the tool market.
But over the years, they stopped caring about the customers, and the quality of their products got worse.
Many people also say that Eddie Lampert is responsible for this, and the downfall of Sears started after he took over the company.
Although Sears is well recognized for their wide selection of hand and power tools, it seems like every now and then, they end up selling you some junk that does not even last you a month.
However some of their tools may appear inventive, but many customers found that is a complete waste of money.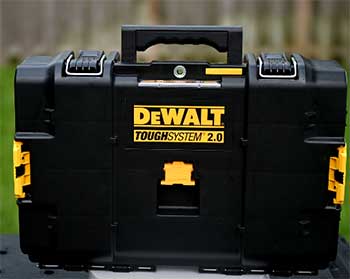 The next tool brand on this list is DeWalt.
The American company DeWalt Industrial Tool exports power and hand tools to other countries for use by professionals in the building, manufacturing, and woodworking sectors as well as by hobbyists.
Black & Decker, a division of Stanley Black & Decker, has listed DeWalt as a registered trademark.
Some of you might get shocked after seeing DeWalt on this list, but if you dig deep into it, you will get the reason. If you thoroughly research the customer experience on DeWalt tools, you will be surprised to see their dissatisfaction.
The customers repeatedly say that the DeWalt tools are not as tough as they thought.
DeWalt electric drill, which costs around $200, is not worth the money. Even for an occasional DIY-er, it does not last any longer. Their aftersales service is also very poor.
Many people were also dissatisfied with the larger, more expensive cordless combination package that they purchased from DeWalt. The use duration on these batteries is ludicrous, and they are way overpriced and overvalued.
DeWalt tools are not as durable as they promise, and their batteries don't last as long as they claim. Even the gears themselves are made of plastic.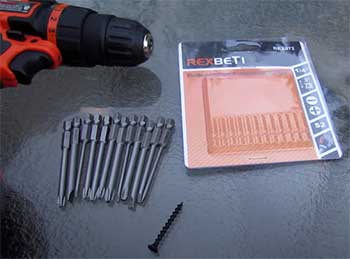 In terms of the design and engineering of proprietary fastener technology, Phillips Screw Company® is very well known.
This includes high-performance drive systems for fastening applications in the aerospace, automotive, DIY and trade, electronics, industrial, marine, and military sectors, header tools, and gauges.
Though have a wide range of tools for your everyday and occasional use, you should not go for this brand.
If you are planning to buy screws, choosing Phillips would be a bad idea. The major drawback is that they require routine repair of the assembly, leaving you with a pricey screw that is worthless if you don't have the necessary tools.
Professionals frequently use high torque drives, which come in corded and cordless varieties, and Phillips does not have these features in their screws.
American company Snap-on Incorporated designs produces, and markets high-end tools and equipment for use by professionals in the transportation sector, including the automotive, heavy equipment, marine, and railroad sectors.
Instead of spending the extra money on a snap-on toolbox, you might want to buy a generic model if you don't use your tools frequently or in harsh situations. It all comes down to deciding how frequently and for what purposes you want to purchase toolboxes.
Snap-on toolboxes cost far more than popular, everyday brands. Due to their superior design and classic look, these boxes are more expensive. But these tools do not act as fine as they look.
Their performance is pretty poor. Customers often say that the Snap-on tools are cheaply made and unreliable. They also gave negative reviews about Snap-On's customer service.
Compared to their high price, the warranty length can not satisfy their customers also. They only give 1 or 2 years of warranty on their power tools battery whereas the other companies give 3 to 5 years of warranty.
Another thing that you can find in the Snap-On tool brand is that they are too slow in the case of innovation. For this, you will not get the value for money that you spend on a Snap-On tool.
Porter Cable is a pretty famous tool brand in the USA. It runs an e-commerce company, a mail-order catalog, and a chain of retail outlets.
Porter Cable tools are very poorly made, but they somehow managed to hide the negative reviews. Their cordless impact driver and cordless impact driver are heavy, but the speed gets slowed after a few months of use.
Their batteries are also very expensive and do not match the quality.
What To Look For In A Tool Brand?
There are a few factors that should be considered while buying tools from a brand. The most important factor is the balance between price and quality. You should not buy from a brand that is overpriced but serves the worst quality.
The next important factor is warranty length. Power tool warranty plans and return procedures can be very confusing. Because there are as many different ways that a heavy-duty tool might go wrong.
So, read out their warranty policy carefully and pick the brand according to that.
And the last thing should be Amazon reviews because no one can describe the quality of a tool better than the person who used it for real.
Frequently Asked Question (FAQ)
What is the most reliable tool brand?
Milwaukee, Makita, Hilti, Metabo HPT, and Ridgid are the most reliable tool brands. One of the common and best qualities that these brands have is their warranty policy. They all provide more than 3 years of warranty with amazing aftersales service.
What is the number 1 tool brand?
Bosch is considered to be the number 1 tool brand with a revenue of around 91.66 USD billion.
What tools is best quality?
Stanley Black & Decker, Ronix, and Craftsman tools are the best quality. They are also affordable and durable, which will last you for years.
Which tool brand is the oldest?
One of the oldest and most reliable tool manufacturers is Stanley Black & Decker, which has been in business since 1843.
Final Words
A faulty tool can ruin your whole work and bring so much trouble. That's why choosing the right tool brand is extremely important.
Also, you can do the task more quickly if you are aware of the advantages and disadvantages of the tool brands. Some tool brands might disappoint you, but there are many brands you can find both online and offline which will be appropriate for your work.
Simply select the option that best meets your needs and try to avoid the worst tool brands that we have mentioned above.