Loading a toolbox to have everything flopping around everywhere is not the best feeling. We've all been there!
Your equipment deserves some comfort and respect. Finding an efficient storage space tends to be an exercise in futility, and that's where Kaizen foam comes in.
However, there are a variety of Kaizen foam alternatives available that you could try out. So, join me in this interesting learning experience as we check out the substitutes one by one.
Kaizen Foam Substitutes
Here is a list of these alternatives:
Shadow Foam
Easy Peel Foam
Pick and Pluck Foam
EVA Interlock Foam Mat
Clark Rubber Acoustic Foam
Dewalt Tool Organizer Foam Insert
Who doesn't enjoy having options to choose from? In this section, we will focus on the available Kaizen foam alternatives.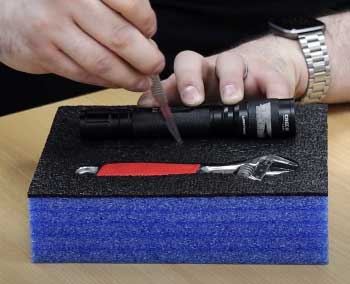 Are you looking to organize your toolbox, backpack, or maybe something different?
Shadow Foam has you covered.
Just imagine your ability to track easily when something is missing or having no doubt that your equipment is returned and protected after use.
Shadow has complete water and chemical resistance, so even if something spills on it, all you have to do is wipe it off.
Additionally, it comes with a multi-layered polyethylene design that makes it super easy for you to organize your accessories. This is definitely a great Kaizen alternative.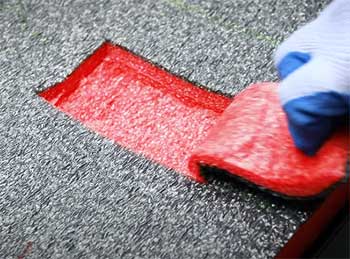 Easy Peel is one of the most popular customizable products for organizations.
It is made of 30-50mm foam, depending on your preference and what you want to organize.
Moreover, you can easily cut in your tools and lay them out exactly how you want.
Also, Easy Peel is super flexible because it can accommodate your item however uniquely shaped it is.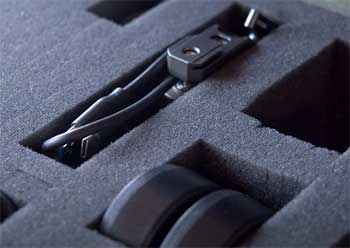 If you're looking for an easy and simple solution, look no further.
The idea behind the Pick and Pluck foam is that by cutting out the foam cubes, you can create foam activities for an interior case.
With this foam, you can easily customize it to meet your specific needs.
Moreover, its brilliant design protects your delicate and sensitive essentials while storing.
At the top of the list of maddening mysteries is not locating a tool or any other item exactly at the time of need. The best part about the Tool Inserts is that you can easily make them on your own, hence very convenient for urgent situations.
Due to moisture resistance, resilience and durability, you should use closed-cell foams for the inserts.
Creating inserts for your tool saves a significant amount of time and stress of having to look all over for the right tool and essentially provides a safe space for delicate products.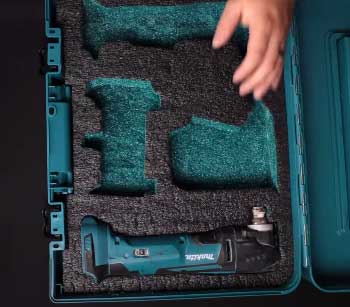 Do you need quality rubber flooring for your home or business? Look no more!
EVA foam is non-absorbent and naturally antibacterial. In addition, it is stain resistant and can be cleaned quickly and fast.
Their perfect interlocking design and great thickness are perfect for eye-catching displays at shows or exhibitions.
Interestingly, EVA can also be used in organizing tools. You have to put the mat as the base and glue them in.
MDF Tool Layout Organizer
MDF is undoubtedly a superb alternative to Kaizen, and I'll tell you why. This layout gives you excellent storage space while lending itself extremely well to handle changes that may arise.
With this particular approach, you'll need a CNC router, not to mention some CAD skills, to create a file for every tool you wish to place in the MDF.
This approach provides quick access and a safe space for your items to add the icing on the cake. There's no struggle in finding what you need, hence very time-friendly.
Bastion Multiuse Insulation Foam Board
Bastion Insulation Board is another suitable Kaizen alternative if you ask me. Its thickness is 1200x600x30mm, making it a reasonably durable foam board. It is very easy to set up; all you need is a knife and trim router and push smaller pieces directly into it.
If you're under budget, worry no more! This foam is very affordable. It makes a perfect, easy-bit, and effective organizer for your items.
Clark Rubber Acoustic Foam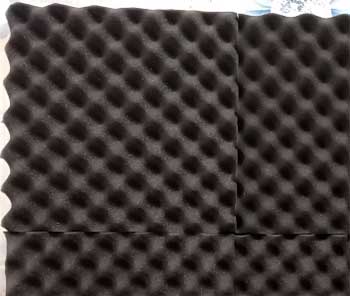 Clark Rubber is an open-cell polyurethane foam that gives you the right cushioning for your products.
In addition, the rubber provides sound absorption properties.
Clark comes with convoluted foam squares that provide an ideal blend of circulation and exceptional stability.
Case Club Customizable Polyethylene Foam
Case Club is a closed-cell non-corrosive foam measuring 18 x 16 x 2.0 inches. You can easily customize it to whichever way you see fit.
Case foam has high resistance and great elasticity, which makes it highly durable. And last but not least, this polyethylene foam is super easy to cut to shape.
Dewalt Tool Organizer Foam Insert
Dewalt provides you with a variety of effective storage solutions to protect and store your tools. This foam insert is made of rigid, strong, and lightweight material that aids in keeping your equipment safe and increases durability.
As if that's not enough, Dewalt consists of removable blocks that give you the privilege to customize it based on the shape of your tools.
Tool Chest Drawer Liner Foam
The Tool Chest is specifically designed for your toolbox to give complete protection to your tools. It is made of closed-cell polyethylene foam 2 pounds per square inch.
The Drawer foam makes it super convenient and easy to trace your tools, then cut out using a Xacto knife. This foam creates easy access and efficient organization of all your tools. Worth a shot!
When you browse Walmart, you can look into the fitness equipment section or search for the Yoga Mat.
There, one can easily find a great quality Yoga Mat which can be turned into foam to store supplies or tools you want.
It's easy to cut it into layers and make sections in a box so that you can store what you want. There will be enough space, and you can leave more material unused.
Besides, this Yoga Mat comes at a very low price which will be just according to your budget.
Milwaukee Packout Foam Insert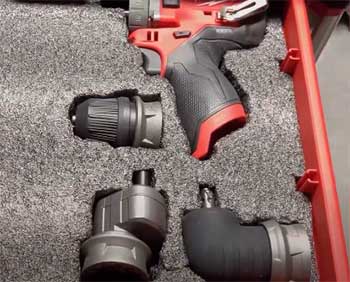 One of the most durable foams suggestions as an alternative to the Kaizen foams, you can have the Milwaukee Packout foam insert, which is a durable and secure way of storing your tools.
It provides a fully customized room for your storage.
The custom-shaped pockets can be created by cutting the foam.
Besides, this foam costs much less and is easy to cut to make portions for your desired storage needs.
On the same website, you can look for the crafts section, where you can find the Ozark Trial Camping pad.
It is another alternative to Kaizen foam that can easily be converted into a foam you can have to store tools and equipment.
Or you can turn it into portions you want to use for a specific purpose. It will be easier, more comfortable, and faster.
A super-duper brand is providing you with an elegant offering as an alternative to Kaizen foam.
Made with superior polypropylene material and offered at a very easy price, these portable and quality foams are designed to suitcase your supplies, tools, and equipment.
These foams are extremely durable and work for a longer period. The high-density foam is impact resistant and shows less wear and tear.
Such foams come in solid cases and are covered with premium structure with added accessories and comfort that you and your tools require if you want to keep your stuff for extended or long-duration projects.
To Kaizen foam, you can have this Festool Systainer made with superior plastic construction to keep and pack stuff for the required period and purpose.
It's easier than buying foam and cutting it according to the desired needs so that you may store your essential tools and stuff. One can find it from a store like Amazon.
Is Kaizen Foam Worth Your Time And Money?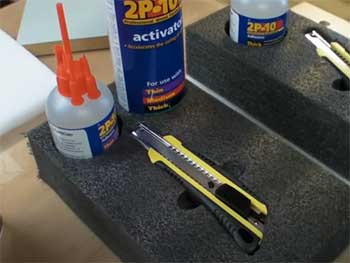 Now that you're well aware of the fantastic alternatives, let's talk about the details of Kaizen foam. Where do I begin?
For starters, Kaizen foam divides between the layers, creating a perfect storage space for all your tools. And that's just the beginning.
With Kaizen, you no longer have to worry about your delicate items since it gives immeasurable protection.
Moreover, with Kaizen, you don't need to purchase expensive tools because it's so quick and easy to cut. So now it's up to you to decide whether to settle with Kaizen or the alternatives.
Frequently Asked Question (FAQ)
What type of foam is Kaizen foam?
Kaizen foam is a closed-cell laminated polyethylene.
How do you glue Kaizen foam?
The easy and effective way to glue Kaizen is using FastCaps 2P-10 Adhesive.
How do you cut Kaizen foam?
You use a Kaizen knife to cut your outline, then peel out the foam using your fingers.
How do you make a foam tool insert?
First, you select your foam density; then, you can pigment the foam and customize it to any shape.
Final Verdict
You can use Kaizen foam or Kaizen foam alternative to ensure the organization of your tools or other items. Picking an option can be very overwhelming.
Luckily, I got you a list of alternatives, all with unique characteristics.
Now you can very quickly go for the foam that suits your needs best. Whether durability is your worry, the cost is your most significant concern, or your main interest is performance, you can prioritize that.