If you are living in New York and are in need of replacement windows, you may find yourself in a difficult position. Which replacement window company to choose? What material and style to pick?
All these questions may come up in your head. If you do find yourself in such a situation, two of the best companies to contact to get your windows replaced are Wonder Windows and Comfort Windows.
The main difference between them is that Wonder only offers vinyl windows while Comfort has more options. In this write-up, we'll go through all the windows offered by them and all their characteristics separately.
A Quick Comparison Table
| | | |
| --- | --- | --- |
| Specification | Wonder Windows | Comfort Windows |
| Window Material | Vinyl replacement windows only | Vinyl replacement windows as well as other options such as wooden and painted windows. |
| Types of Windows Offered | Double-hung windows, casement windows, picture windows, awning windows, bay/bow windows, and sliding windows. | Double-hung windows, casement windows, picture windows, awning windows, bay/bow windows, and sliding windows. |
| Company Rating | Less Popular. | More popular. |
Key Differences Between Wonder And Comfort Windows
The existing windows of your house will not last forever. Eventually, they will start degrading and getting damaged.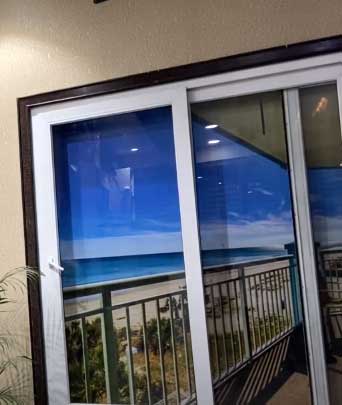 Once your existing windows start exhibiting visible deterioration and damage or if you find that it is not operating properly, that is when it is time to consider replacement windows.
Wonder Windows and Comfort Windows are two of the most popular replacement window companies in New York.
Their windows are specifically made by New Yorkers with New York weather in mind.
As mentioned before, the main difference between them is the window material.
Wonder Windows only offer vinyl replacement windows. On the other hand, Comfort Windows offers vinyl windows as well as other materials such as wood.
After going through the table, you should have a pretty good idea about all the different types of replacement windows offered by both companies.
Now, let's go a bit more in-depth into the characteristics and features of each of the windows offered to help you make the best choice for your home.
Replacement Window Material Offered
The main and really the only difference between the two companies. Wonder replacement windows are only offered in vinyl.
On the other hand, Comfort offers many more options for your replacement windows alongside vinyl such as wooden and painted windows.
Types of Replacement Windows Offered
Both companies offer the same eight different kinds of replacement windows of various sizes according to your home's needs.
Let us look at all the window types separately so that you can get a better idea about which one to buy.
Double Hung Replacement Windows
Double-hung windows have two operating sashes that can move both ways vertically independently of one another.
This allows for ventilation both ways, top, and bottom. These windows are probably what you think of when you picture a typical suburban home.
Double-hung windows consistently rank among the most popular replacement windows. These windows provide an ideal combination of value, durability, and beauty.
Casement Replacement Windows
Casement windows are any windows that are attached to their frames by one or more hinges.
They can either be installed singly or in pairs held within a common frame. These windows are often held open using a casement stay.
In many ways, casement windows are a lot like doors, except that in order to open one, you need to turn a crank instead of a knob.
Picture Replacement Windows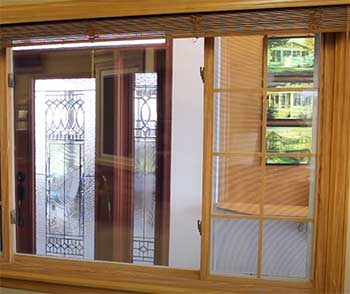 Picture windows stand out from most other windows. Unlike pretty much every other kind of window, a picture window cannot be opened.
A picture window is a large opening in a single large pane of glass or other materials.
They are called picture windows because they give a picturesque of the outside without being obstructed by any rails.
Another name for them is fixed windows because they cannot be opened.
Awning Replacement Windows
Awning windows are windows that are hinged on the top and are opened outwards from the bottom. They are often installed higher on walls.
The biggest advantage of an awning window is the privacy it gives by being placed high.
Another advantage of awning windows is that they can be kept open during the rain to let in the cool breeze without the risk of rainwater entering.
Bay and Bow Replacement Windows
Bay and bow windows are two kinds of windows that are very similar in appearance. However, there are some differences between the two, specifically in their build and structure.
A bay window has three openings in angled projections. On the other hand, bow windows usually have four or five openings.
A bay window's overall structure usually consists of a picture window in the center, and two smaller windows on either side. The picture window is built straight, while the smaller windows are sometimes angled.
Bow windows have curved structures that give that section of the house an overall rounded appearance.
Sliding Replacement Windows
A sliding window as the name implies is a kind of window that can be opened horizontally either way. They look a lot like double-hung windows that have been tilted sideways.
Sliding windows are some of the simplest replacement window options available. They are both easy and simple to install and very easy to operate.
Even if the number of moveable panels and panes is changed, the overall system remains the same.
For more information on Wonder replacement windows, check out their website. For more information on Comfort windows, visit their website too.
The final point we will look at is the overall rating of the company. We will be using angi.com as a reference.
According to 122 verified reviewers, Wonder Windows has a 4.6 rating out of 5. On the other hand, out of 131 verified reviewers, Comfort Windows has a rating of 4.7 out of 5.
Which Company And Which Window Type Should You Choose?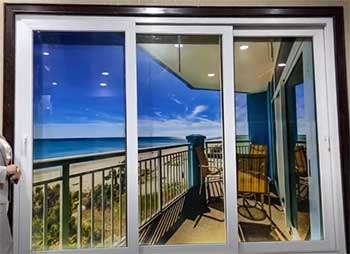 We now come to the ultimate question that most of you probably had at the start.
Which company and which window type should you choose?
There is no definite right or wrong answer to the question.
Both companies operate exclusively in Upstate New York. Both companies also offer the exact same types of replacement windows.
The only differing factor between the two is that Wonder offers only vinyl windows, while Comfort has more options such as wooden windows and painted windows.
Frequently Asked Questions (FAQ)
Below are some frequently asked questions and their answers.
What days are Wonder Windows open?
Wonder Windows are open Mondays through Fridays from 8 am until 4:30 pm.
How is Wonder Windows overall rated?
Wonder Windows is currently rated around 4.6 out of 5 in major online stores.
Final Words
Windows are an integral part of the overall appearance and feel of a house. If you find any degradation and damage on your windows, you should swiftly find replacements for them.
Hopefully, this comparison of Wonder Windows and Comfort Windows and the types of windows they offer help you find and purchase the best replacement window for your home.