YKK windows have MegaTherm thermal and ThermaBond Plus technology to create an effective thermal barrier and improve the pour and debridge system.
In contrast, Andersen Windows features HeatLock technology to control the inner glass surface temperature.
YKK started its journey in 1934. The company manufactures well-designed commercial and residential vinyl windows. However, Andersen has 100 years of innovation, founded on July 25, 1903.
Their windows increase the value of a house substantially.
A Quick Comparison Table
| | | |
| --- | --- | --- |
| Specifications | YKK windows | Andersen Windows |
| Materials | Vinyl | Wood, Vinyl, Fibrex, Aluminum, and Fiberglass |
| Window Options | Eight types of windows | Ten types of windows |
| Finish Options | Six types of uniform finishes | Twelve types of distinctive finishes |
| Glass Options | 270 LOW-E, 366 LOW-E, and Neat Glass | Low-E / Low-E4, SmartSun, Sun Glass, PassiveSun, Dual-Pane, and Triple-Pane Glass |
| Special Technology | MegaTherm thermal and ThermaBond Plus technology | HeatLock Technology and Perma-Shield technology |
| Certification | Energy Star and OEKO-TEX® STANDARD 100 certified | Energy Star  and NFRC certified |
| Warranty | Limited Lifetime Warranty | 10-year limited warranty |
| Price | Slightly lower | Higher |
Key Differences Between YKK And Andersen Windows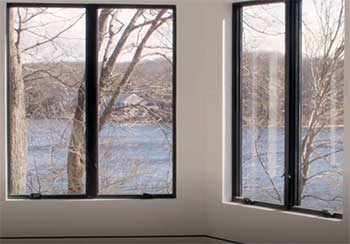 YKK windows are mainly made from vinyl.
These windows are energy-efficient and Environmentally Friendly.
Plus, architecturally correct profile design matches a wide range of house styles.
Their frames are not prone to fade, warp, crack or peel easily.
You don't have to take the hassle of painting or staining them regularly.
Contradictorily, Andersen Windows are available in five materials.
Their Fibrex material is highly durable. Keeping the frames and sash narrow will not cause any issues at all. You can add more glass for increased visibility.
Harsh weather will merely cause problems for these windows.
Eight types of windows are from YKK. Single hung, double hung, Casement Picture, Picture, Transform, Awning, Slider, and Geometric windows.
Their Transform windows have flange support, 3-1/4″ frames, and Sculptured Grids.
If you live in a coastal area, their Casement Windows are the best choice. They are equipped with precision-fitted corrosion-resistant hardware.
In opposition, Andersen Windows offers ten types of windows: awning, bay, bow, casement, single-hung, double-hung, gliding, pass-through, picture, and specialty shapes.
Their pass-through windows have contemporary and Traditional to match various house styles. 
If you want to install windows next to walkways, porches, or decks, their gliding windows offer increased ventilation.
Black, dark bronze, medium bronze, clear, white, and champagne are standard finishing options from YKK. If you want to add a refined appearance, medium bronze appears good. It can significantly decrease heat and glare.
For high-traffic areas, dark bronze is the best choice. It keeps the glamour of the house for a long time.
Contrarily, Andersen Windows are available in Bright/ Antique Brass, Polished/Brushed Chrome, Distressed /Satin Nickel, Stone, Gold Dust, etc.
Bright Brass and Polished Chrome is a good choice if you prefer a highly reflective finish.
Satin Nickel appears to be a decent pick when you want a bright, modern look.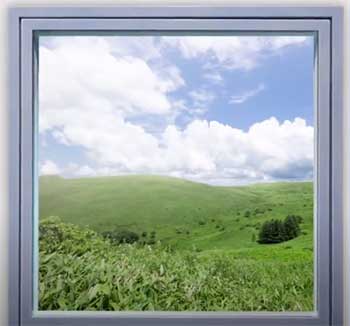 YKK windows have three types of glasses.
Their 270 LOW-E blocks up harmful UV and decreases solar heat gain by 50%.
But, 366 LOW-E glasses effectively block up to 95% of the sun's harmful ultraviolet rays.
They offer year-round comfort and higher energy savings.
On the other hand, Andersen Windows offer six glass choices.
If you prefer to reduce heating and cooling costs for all-year-round, Low-E / Low-E4 glass is the best choice. It fits all climates.
But PassiveSun Glass is a better choice for colder climates for better solar heat gain and reduced heat loss.
YKK windows are equipped with MegaTherm thermal technology to create an effective thermal barrier. Also, its ThermaBond Plus technology eliminates the adhesion problem and improves the pour and debridge system.
Oppositely, Andersen Windows features HeatLock technology to control the inner glass surface temperature. It helps retain heat for a prolonged time.
They also have Perma-shield technology to offer maximum security and protect windows from extreme weather effects.
YKK windows have Energy Star certifications. Hence, they can at least reduce their energy bills by 12% to stay comfortable all year round.
Also, their products have OEKO-TEX Standard 100 certifications.
The company followed international standards to make its windows. They don't use any harmful materials that will harm the environment.
Conversely, Andersen Windows are Energy Star, and NFRC certified.
Their products are made from high-quality materials to ensure optimal security and better performance than typical windows.
YKK offers a limited lifetime warranty for their windows. Claiming the warranty during usage requires strictly sticking with the company's terms and conditions.
Only the original purchaser can claim the warranty of these windows. They will repair or replace the products if the materials or workmanship is defective.
On the flip side, Andersen Windows have a 10-year limited warranty for their hardware, parts, and materials.
You will also get an exclusive 2-year limited installation warranty.
But their warranty covers only manufacturing defects. You can't claim any warranty if the product is damaged after using it.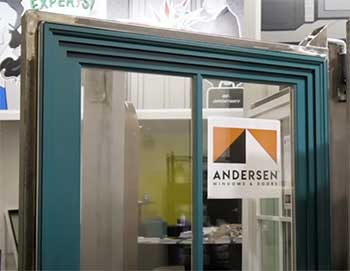 The price of YKK windows is relatively lower than Andersen windows.
If you want to create architectural decoration through windows, YKK windows can be a great choice.
They show a lot of creativity and individuality. Their products also offer ample light and air inside a home
In contrast, expensive Andersen Windows are made from premium materials to sustain the quality and performance for a long time.
Buying Andersen Windows means you go for long-term investments.
They need minimal maintenance. Their products are available in various custom designs too.
Which Window Brand Is Better For You?
Before choosing a particular window brand, determine first what factors you need to give more priority than others.
YKK windows are a great choice if you want to create an architectural decoration in your rooms.
Plus, their products are more affordable than Andersen's. Their windows have zero site lines, minimal HVAC loads, and require less rework.
On the contrary, Andersen Windows is superior in quality and durability.
Their overall price is higher than YKK windows. But, it is worth it as a long-term investment.
Their products are energy efficient and low-maintenance. These windows can perform consistently all year round to give you a comfortable experience.
That's why Andersen Windows is a better choice than YKK windows due to its long-lasting durability and reliability.
Frequently Asked Questions (FAQ)
Which window company is the best?
JELD-WEN is one of the best brands for manufacturing top-quality and reliable windows at a budget-friendly price. Their products offer excellent insulation to save energy.
What are the top three window brands?
Andersen, Milgard, and Pella are the top three window brands that offer better quality windows with the best shape, design, energy efficiency, colors, and obviously consistent performance
Are Andersen Windows at Home Depot lower quality?
Like other dealers, Home Depot also offers standard quality products. But make sure to buy the latest series to add better value to your home.
Where are YKK windows made?
YKK windows are mainly made from Vinyl windows with beautiful designs and robust construction. They are energy efficient and easy to maintain too.
Final Thoughts
So, which you have decided to choose between YKK and Andersen Windows? YKK windows are good if you prefer budget-friendly and short-duration products.
But Andersen windows are better overall due to their durable construction and long-lasting performance. They can easily last for decades.