Whether you already have Windsor windows or you are thinking of getting them, there is a lot that you have to get through. Among all the different things, learning about the Windsor windows problems is a major concern you should immediately consider.
To ease out the process and save up your time, I am going to discuss the different problems related to Windsor windows that people are talking about on various forums. And if possible, I will also try to provide solutions for each of them.
So, stick with me till the end if you are looking forward to getting Windsor windows.
Issues With Windsor Windows
Don't get me wrong here, and the Windsor windows are some quality choices you can get for your home. However, there are some issues that you have to be aware of when you are getting these windows. Let's get through those by one.
The Locking Mechanism Freezes At One Point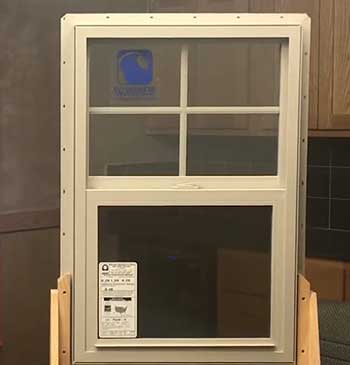 Many people have stated a very common problem regarding Windsor windows is the freezing lock.
Especially on their patio doors, you will experience the locking mechanism freezing completely.
This can be a big issue considering that you will have difficulty closing or opening the doors completely.
Although, it's not something that happens right away.
You might face this issue with your doors or windows after six months or a year.
Still, I would say this isn't something you should go through as a consumer.
Problems With Sealing Windows
You will have a hard time with the seal on the windows. This happens mostly when you get the wrong measurements on the windows. Because of the wrong measurements, the windows will not close correctly.
So, the sealing on the windows ends up having a gap here and there.
With improper sealing on your windows, it's pointless to have windows at that point. That's why you must ensure that this problem doesn't exist in your window installation.
Delayed Ordering And Delivery Process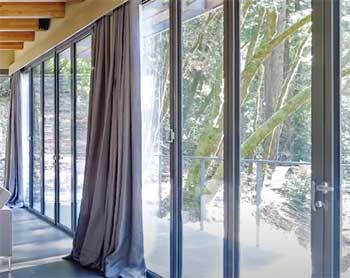 One of the most listed problems with Windsor windows is their ordering and delivery process.
With their ordering process, you will have to spend a lot of time getting a response from their representatives, especially if you are getting through this online.
As for the delivery, there is a long delay there too. Some people have received their products months after ordering the windows and doors.
So, it can be an issue when you want to replace or rework the windows and doors at your home.
Another issue faced by some homeowners with Windsor windows is that they tend to leak sometimes. What I mean by that is that you may notice water damage in your windows.
The seal on their windows and doors lets water penetrate through frames.
This leads to plenty of problems like air getting in through the windows. This also creates condensation, molds, warming, and rotting of windows. And the whole window ends up getting damaged sooner than you would think.
Typically, these are things that are wrong with the Windsor windows. Now, you can deal with some of these problems very easily.
Solutions for the issues with Windsor windows
Below are some things you can do to solve the issues with Windsor windows. Before I dive into those, let me tell you that you can't solve all the problems with the windows. Let's go ahead –
Replacing Or Repairing The Locking Mechanism
If you are having trouble with the locking mechanism on your Windsor windows, then the easy fix is to replace them. Trying to repair them can be a bit difficult unless you already have expertise in fixing the locks.
So, in this case, the best solution is to replace the locking mechanism. You can get a replacement from Windsor windows or go to any hardware store to replace the lock.
Fixing The Sealing On Your Windows
When it comes to the sealing issue with your windows, the best solution is to avoid the problem from happening. How can you do that?
It's very simple, and you must take the proper measurements for the windows. This way, your windows won't have any sealing or closing issues.
Solving Leaking Problem On Windsor Windows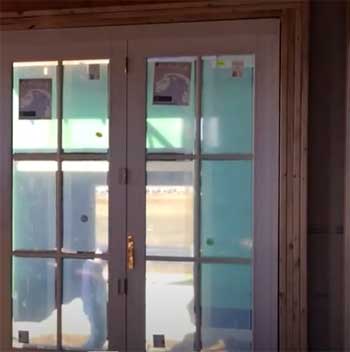 There are two reasons if you are facing leaking issues with your windows.
It can be due to an improper installation of the windows. Or it can be because of a flawed or defective window you might have gotten.
So, to fix the issues, you must follow the proper installation method or let a professional handle it.
But if you end up with a defective set of windows, the best thing to do is get replacement windows through the contact support from Windsor.
As for the problem with delayed ordering and delivery, there is truly nothing you can do about it. A lot of people have already complained about this thing.
Still, you can avoid this by going for a physical outlet of Windsor windows instead of trying to get the solution online.
Frequently Asked Question (FAQ)
Who makes Windsor Windows?
Woodgrain Millwork, Inc. is the official manufacturer of Windsor windows.
How long have Windsor windows been around?
Windsor windows have been here since 1946. So, it's long been since they have served people with their windows and services.
How do you clean double-hung Windsor Windows?
You can use a baking soda and vinegar solution to clean a double-hung Windsor window. Or you can get a compatible glass cleaner. Now, for cleaning the windows, you can find latches on the top part of the windows that open them up for you. This way, you can easily clean the windows on both sides.
How do you adjust a Windsor casement window?
After inspecting and finding any problems with the window, you have to open the window and unlock it. Then, you will find an adjustment nut at the top and bottom of your window. Take a wrench and adjust both the nuts accordingly, then check again if the consistency is good enough or not.
Conclusion
In conclusion, knowing about the Windsor windows problems can help you easily get rid of them. Also, it gives you a clear vision of whether you want to get the windows for your home or not.
Overall, I think they are still quite great in quality, and the prices are also impeccable. So, I would say these windows are worth a try unless the problems are deal-breaking in your case.