Gerkin is a 90 years old family-run windows manufacturer. They are primarily famous for their aluminum windows. Apart from that, they also have vinyl, wood, and fiberglass windows.
Although Gerkin is very popular, you will find some problems with Gerkin windows.
This article will show you all the issues and complaints of Gerkin windows to get a complete picture of their windows. It will assist you in making the right decision on whether you should purchase these windows.
So, without contemplating, let's dive deeper and find the issues with this windows brand.
Major Complaints Against Gerkin Windows
People mostly say good things about Gerkin windows. But a few issues are there that you might know if you are planning to buy windows from Gerkin. These are not just quality-related issues but some service-related issues as well.
So, here are some significant complaints against Gerkin windows: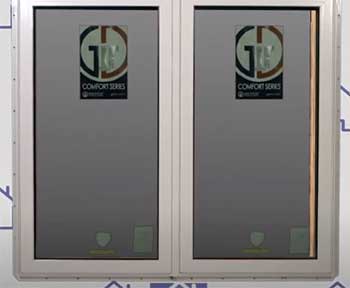 Most complaints against Gerkin windows are not about their quality. It's about the poor dealer response.
Most customers have said that even though there are some issues, mostly Gerkin windows are pretty good in quality. But the problem lies with poor dealer communication.
Many people have complained that they could not reach out to a local dealer nearby.
They could not get any response from the dealer when they faced some issues or for ordering new construction and replacement windows.
It is a problem since many people cannot go to showrooms; instead, they prefer consultation over the phone. So, Gerkin should focus on this issue; otherwise, people will lose interest. They should strictly maintain their supply chain and vendor management.
Gerkin can also provide training and additional resources to the dealer for better managing the customers. It will help all the parties, and everybody will be benefitted from it.
Another issue with Gerkin windows is that they do not have designs for large windows. You will find all the standard size designs, including sliding windows, casement windows, double-hung, Awning, Hopper, etc.
But they offer very few large-size windows compared to other brands.
Apart from that, you won't get many customization options as well. They mainly sell pre-made windows. Although some customization is available, but that's not enough, according to many customers.
Other window brands offer fully customized windows for their customers.
So, Gerkin should look into these issues and take proper measures to mitigate them. Offering more large designs and customization options will attract many new customers. It will boost their image as well.
Focusing on Aluminum Windows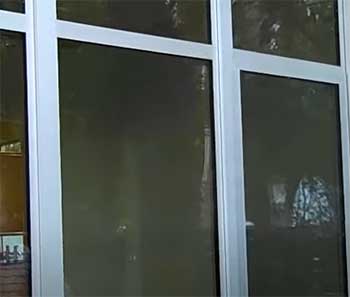 Gerkin makes only four different windows. You can choose from aluminum, vinyl, wood, and fiberglass, but they are mostly known for their aluminum windows.
While aluminum windows are a better fit for cold regions, Gerkin can explore other options with the same seriousness.
Vinyl windows are a cheaper option but highly durable. There are a lot of features and technologies available for vinyl windows.
Plus, with constant development, vinyl has become a strong material.
So, Gerkin should focus more on vinyl windows. They will be able to penetrate a large customer base by doing it.
Gerkin has also started making fiberglass windows. This is probably the most robust material for windows right now. While it's a positive sign, they have to put more resources into it and bring more designs consistently.
Wooden windows are becoming less popular, so Gerkin should weigh less into it.
Although Gerkin uses Low-E glass on many of their designs, they are not as energy-efficient as they demand. Since they do not use energy-efficient glasses with many of their windows, you won't be able to seal your house's climate effectively.
As a result, you will incur more electricity bills. Because if your house is not insulated correctly, you need to run your air conditioner for a longer period.
Thus your electricity consumption will arise, and so your electricity bill. It has a harmful effect on the environment as well.
A well energy-efficient window will keep the heat inside your house during winter and out of your house during summer. So, you can effectively keep your home warmer and cooler with less money spent.
But unfortunately, this is not the case with most Gerkin windows.
That's why they should do more R&D and enhance the energy efficiency of their windows. It will incredibly increase their brand image.
Aluminum windows, the most selling products of Gerkin, offer only four colors. You can choose from White, Bronze, Clear Anodized Anodic Finish, and Dark Bronze Anodized colors for the exterior. Apart from that, you avail some custom paints and anodized finishes.
But this is not clearly enough. Most people want to have more color options to choose one that goes with their house's interior and exterior. A long list of colors for new construction and replacement windows will attract more customers.
So, Gerkin should introduce more color options for their windows. It will boost their sale tremendously. They will be able to win many hearts as well by ensuring it.
Gerkin offers a Limited Lifetime warranty for their windows. But the warranty differs for different parts.
For example, the weather-stripping comes with a three-year warranty, the hardware is limited to a 3-year warranty, the hermetic seal comes with a 20 years warranty, and the stress crack warranty is for one year only.
But all these warranties are non-transferable. The warranty will be expired as soon as you lose ownership of your house. That is not a good warranty coverage since its competitors offer. So, Gerkin should seriously think about it and develop a better plan.
A lot of people have complained that Gerkin windows are a bit expensive. Comparing them with other brands, I found it to be true. While cheaper Gerkin vinyl windows start from $300, high-quality ones will cost higher than other brands.
Besides, the aluminum windows also cost higher than most other brands compared to the quality and benefits they offer. So, lowering the price will go a long way in reaching more customers.
Frequently Asked Question (FAQ)
Are Gerkin good windows?
Gerkin windows are generally good in terms of built material and quality craftsmanship. But some service-related issues make them less desirable.
How do you install a Gerkin window?
Installing Gerkin windows is easy since they are designed so that any DIY enthusiast can install them. You will get all the necessary tools and items for installing them.
How long do windows last in Chicago?
Windows durability depends on the climate. In Chicago, you can expect a high-quality vinyl window to last for at least 20 years.
Can windows last 30 years?
High-quality windows are designed to last a longer period. With solid materials, innovative design, and added features, windows can have a lifespan of 20 to 30 years.
Final Thoughts
Gerkin has been producing windows are doing business for a long time. They are one of the prominent industry leaders for their windows. While they are known for their beautiful designs and higher quality, there are a few drawbacks. And I've tried to list them all.
I hope after reading the problems with Gerkin windows; now you have a complete picture in your mind. So, now you can easily make your decision.