It's not wrong to say that both brands are widely recognized by many homeowners when we compare Window Nation with Thompson Creek. The former brand is suitable for selling windows and doors made out of wood and vinyl.
But the latter brand only makes heavy-duty vinyl windows.
However, Thompson Creek products like windows are more expensive than Window Nation. But they are highly energy efficient as well as soundproof windows.
So, you can easily decide which window or door brand is suitable for your new or old home.
A Quick Comparison Table
| | | |
| --- | --- | --- |
| Features | Window Nation | Thompson Creek |
| Public Recognition | Less Reviewed | Highly Reviewed |
| Product Line | Windows, Doors, Siding   | Windows, Doors, Siding, Roofing, Cutters, Gutters, Bath & Showers |
| Windows Construction | Vinyl Windows Wood Windows | Vinyl Windows |
| Energy Efficiency | Lower But energy star certified | Higher and Energy Star Certified |
| Noise Reduction Technology in Windows or Doors | Not Available | Available with Sound Proof Glass |
| Warranty on Products | Long life warranty as long as you are living in that house, and 5 years warranty for the new homeowner | Up to 50 years long-lasting warranty |
| Best To Use | As replacement windows when selling home | As a replacement window after you've bought a home |
In-Depth Differences Between Window Nation and Thompson Creek Windows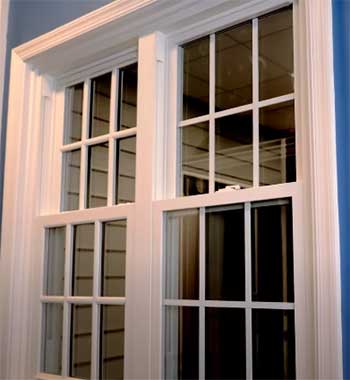 When both brands are compared, Thompson Creek is one of the well-known brands manufacturing and selling various windows and doors.
It's a brand compared with thousands of other brands like Anderson, Jeld Wen, Therma-Tru, etc.
They are well reputed and have won several notable awards for the perfect quality windows and doors manufacturing.
In addition, Thompson is highly recommended by millions of people online and in several stores.
On the other hand, Windows Nation is another famous brand of windows and doors during the current era.
They were first introduced into the market in 2006. But since then, you can find their windows and doors in many US and other country's markets.
Even being a good brand, it's not rated as high as the Thompson Creek Windows. Therefore, we can conclude that 80% of people lie towards Thompson creek when choosing between these two brands.
Both brands vary differently in terms of their product lines. Thompson creek has an extensive line of products.
They are known for their comprehensive collection of windows, doors, gutters, siding, roofing, and more. Compared to that, Window Nation only manufactures and sells windows and doors.
They do not sell roofing or gutters as the other brand does. Still, one can find any type of window from Window Nation.
Both brands have their unique configuration regarding durability, construction, and quality of windows and doors.
Where Window Nation gives you windows made of Vinyl and Wood, Thompson is best at manufacturing heavy-duty vinyl windows.
Though, you can go for some custom desires at the creek. Yet, their vinyl windows have been durable and long-lasting for decades.
Since both brands are energy star qualified, Thompson creek windows use high-end glass that ensures the best energy efficiency.
They ensure that no matter in whichever season you install their windows, they should perform best.
If it's summer, the heat must not enter the rooms. And if it's winter, the heat must not go out of the house.
Compared to that, Window nation also makes windows and doors that are energy efficient.
But they are not as recommended as the Thompson Creek windows and doors.
Noise Reduction Technology in Windows or Doors
You might get disturbed if you live in noisy areas with too much noise from the public, transport, and more.
Thompson Creek brings you the Sound Shield technology in their windows, which is soundproof.
It means installing a window from Thompson Creek will stand out great for protecting your ears from the outside noise.
However, you may not find such a feature with the Window Nation windows or doors. Because there is no such technology being used by the company.
Thompson Creek gives its customers an everlasting warranty of 50 years. In this period, if your windows get fainted, broken, or damaged, these can be repaired and replaced by the brand.
Compared to this, Window Nation provides a lifetime warranty if you are installing those windows in a house that you will never leave or sell.
But even if your sell your house, the new homeowner would get up to 5 years of limited warranty over the purchased windows.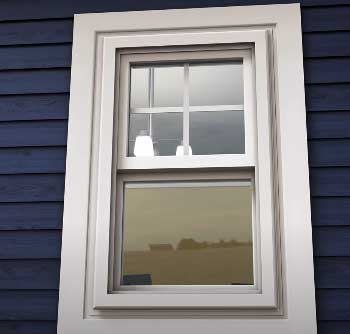 There are also recommendations by people for using these windows.
Some say that you can use these Window Nation when you are about to sell your house.
They are the best and most affordable options because you don't want to live in that property anymore.
So, why spend money?
In another case, Thompson creek windows or doors are best to install when you have purchased a home for the first time.
They are a little expensive but stand out to be exceptional.
Which Brand Is Better Between The Two Brands?
Well, we will not say that either brand of windows and doors is terrible. It depends on someone's budget and the type of features he is looking for in a window and door.
Thompson Creek products are considerably better because of their soundproofing and high-end energy efficiency.
At the same time, Window Nation is good when you are with less budget. So, choose whichever brand fits your perfect demands and needs.
Frequently Asked Questions (FAQ)
Which Window Company Is Best?
Anderson Windows, Champion, and Castle windows are among the best brands in the market today.
What Is The Best Vinyl Window Brand?
Champion windows are rated best for the manufacturing of the best vinyl windows.
Does Window Nation Manufacture Their Own Windows?
Yes, they not only sell windows, but they also manufacture their own products.
What Is The Most Affordable Window Company?
Simonton Windows is one of the most affordable brands to buy windows.
Final Thoughts
Literally, there is nothing complicated to deciding between Window Nation and Thompson Creek when you need to buy windows or doors from any of these brands. Both have their own configuration and variety of products.
But in all cases, Thompson Creek is better than Window Nation, even if it is expensive. Window Nation has certain limitations but is affordable for windows and doors.