Doors and windows at your house are not only about protection. There also perform several other duties like decoration, increasing curb appeal, allowing visibility, provide light and ventilation.
When these many factors depend on the right doors and windows, you must be careful which brand you choose. Today, I would like to introduce you to two of the most famous names in the following arena, OKNA windows and Anderson.
The comparison below will help you decide which will be the better choice for your home.
Quick Comparison Between The Two Windows
Before we head into the detail, let's have a quick look at the table below to have an initial understanding of the differences.
| | | |
| --- | --- | --- |
| Specifications | OKNA Windows | Anderson Windows |
| Types | Double hung, Slider windows, Casement windows, Bay and bow windows | Awning, Bay & bow, Casement, Double & single hung, Gliding, Pass-through, Picture   |
| Material | Vinyl | Wood, Fibrex, vinyl, aluminium, and fibreglass |
| Variations | Less variation | More variation |
| Quality and performance | Good | Excellent |
| Installation | Local installer | Authorized installer or local contractor |
| Warranty | Lifetime warranty | 10 years to a lifetime |
| Cost | Less expensive | More expensive |
Key Differences Between OKNA And Andersen Windows
Now that you know the differences let's discuss the differences from various aspects. Both brands have their strengths and weakness in different elements.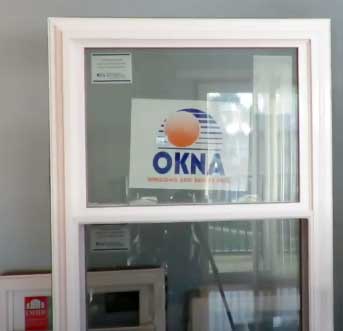 A wide variety of products is always a strong suit for any brand, and OKNA and Anderson are no different.
Though both brands' main selling point is their windows, they also kept different doors in the lineup to allow customers to pick their setup from one brand.
In the variety department, Anderson is way ahead of OKNA with various types of doors and windows.
On the other hand, OKNA's collection is pretty much limited to a few types of windows and patio doors.
Material is another crucial aspect of doors and windows for durability and longevity. So, you must ensure the material used for your doors and windows is good enough.
In this regard, OKNA has gone with cost-effective and energy-efficient vinyl for all their products. But on the other hand, Anderson doors and windows come in different materials like wood, Fibrex, vinyl, aluminum, and fiberglass.
Anderson's variation is not only limited to their product types. There are several designs and color options you can go for too.
On the other hand, design and color varieties are pretty much limited with OKNA. So if a big house requires different windows, Anderson is your best bet to get them all under one brand.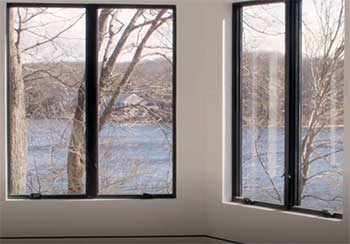 OKNA and Anderson have made their name in the quality and performance department from different perspectives.
For example, OKNA's products are made of vinyl, which is cost-effective and energy efficient.
For the price, OKNA's windows and doors are some of the best on the market.
On the other hand, Anderson is more focused on raw performance and durability, irrespective of the price. So, their performance is top notch too.
Your windows and doors purchase can be pointless if you fail to ensure proper installation. In addition, weak installation of doors and windows can lead to water damage, affecting the structural integrity of your house.
OKNA windows don't have their authorized installer to install the doors and windows. So you have to contact a local installer for that. On the other hand, Anderson can get the installation through their retail shop or a local contractor.
The warranty reflects the guarantee of quality as promised to the customer. In this department, both brands offer a decent warranty that beats most of the brands in the industry.
OKNA windows provide a lifetime warranty for their products, and it's ten years to a lifetime for Anderson, depending on the product lineup. Alsop, both brands' warranties are transferable.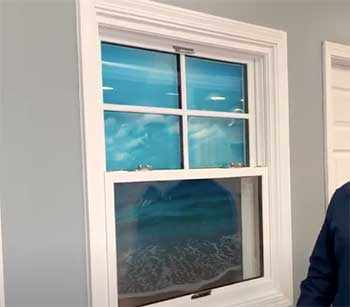 If you noticed the material used by OKNA and Anderson, you might have already guessed the winner of this segment.
So, price-wise, OKNA is a far better choice than Anderson.
The main reason behind the cost-effectiveness is the vinyl construction of all OKNA's products.
On the other hand, Anderson has higher and lower-end products based on the materials used.
So if budget isn't an issue and you are looking for something more durable and premium than vinyl, you should go for Anderson.
Judging both brands' windows on their fame and popularity, Anderson windows are more famous in the market than Okna windows.
Their reputable name is so wild that they have plenty of buyers, and all of these buyers love their windows.
On the other hand, Okna windows may not have the same level of fame, yet they are reputed, well-recommended, and used widely by many buyers.
Some say that their performance is even better than Anderson windows.
But your purchase of either brand will help you understand the difference better.
As I said earlier, I've seen on many community forums that people recommend Okna windows more than Anderson, claiming that their performance is even better.
That's true when a great number of people say that. Hence, you can find them performing better with better craftsmanship of vinyl windows and build.
Energy efficiency is highly considered when finding a better window brand for buying vinyl windows.
In that case, the Okna windows have better energy efficiency, and these windows are built to provide you with that.
On the other hand, the Anderson windows are comparatively less energy efficient when comparing both.
It is done for windows to find whether the window is tight enough to fight or stand against the air filtration.
In that case, Okna windows provide better and stronger standability than Anderson windows. It is another reasonable difference to find between both brand windows.
Replacement Parts support
One of the best things you'd like for Anderson windows is their customer support. No matter how old windows you have from this brand, you can easily find their replacement parts from here.
They provide quicker responses and never say they don't have a specific part. In contrast, the Okna windows may not provide you with such excellent parts replacement support.
Hence, you can easily determine which brand to choose from when you have the amazing windows from Anderson and fantastic ones from Okna.
Okna is better in my case because they offer more satisfaction over a highly reputed name of Anderson windows.
Which One Will Be The Best Fit For Your House?
The answer to this question will vary from person to Anderson. Here, the brand preference is mainly about the cost. If you are limited to a specific budget, you should try OKNA windows.
On the other hand, Anderson can give you access to different materials to redesign your house look however you want. Besides, OKNA windows have a minimal product lineup; in that case, Anderson is the better option.
Here is another comparison table for the two window brands.
| | | |
| --- | --- | --- |
| Features | Okna Windows | Anderson Windows |
| Brand Popularity | Less | More |
| Performance for windows | Better | Reasonable |
| Energy Efficiency | Excellent | Better |
| Air Filtration Testing | Passed and approved and has an excellent rating | Passed and approved but not that excellent |
| Replacement Parts support | Not that reputed | Excellent and highly admired, as well as easily available |
Frequently Asked Questions (FAQs)
How long have OKNA windows been in business?
OKNA was established back in 1994. In the last 28 years of business, OKNA has introduced itself as a critical player in the windows industry.
What windows are comparable to Andersen?
Higher quality, craftsmanship, innovation, and beautiful designs have made what Anderson is today. If you want to compare, brands like Pella and Marvin windows have the exact attributes comparable to Anderson.
Are Andersen windows quality?
There are several indications that Anderson windows are high quality. You can see various designs, premium materials, installation services, and warranty reasons behind the standard.
Are Andersen windows high-end?
Considering the material variety, customization, and price range, Anderson windows can be easily considered a high-end brand.
Final Words
That's a warp for today. I have pointed out all the significant differences between OKNA and Andersen windows. As I have mentioned earlier, there is no clear choice as it'll be subjective.
Now, all left for you is to compare again according to your priorities and choose the brand that suits your needs.