Windows are an integral part of our home. Apart from creating ventilation, they also make our house eye-catching and attractive.
Choosing the right one with hundreds of designs and materials can be overawing. You must know about VinylMax windows vs. Andersen, two industry leader windows manufacturers.
You will get a clear idea about the features they draw and their differences from this article, which will help you make the right decision about the windows that are perfectly fit for your home.
So, let's explore deeper.
A Quick Comparison Between VinylMax And Andersen Windows
Both VinylMax and Andersen are industry leaders in quality windows and innovation. You will have to look at their features and find out what unique aspects are beneficial to you.
If you are short on time, look at the comparison table below. I will show the features and compare them with each other. It will give you a quick idea about the windows of these two manufacturers.
Here is a quick comparison table between VinylMax and Andersen:
| | | |
| --- | --- | --- |
| Features | VinylMax | Andersen |
| Special Quality | state-of-the-art manufacturing technologies | testing and retesting time and again |
| Product Line | Offers More Product Line | Less than VinylMax |
| Windows Material | Vinyl | wood, aluminum, composite, vinyl, fiberglass |
| Glass Material | IntelliGlass | SmartSun, SmartSun with HealtLock Coating, Low-E, etc. |
| Color Options | Limited Color Option | Vast Color Option |
| Warranty | Lifetime Limited Warranty | 2 Years Installation Warranty; Owner-to-Owner Limited Warranty |
| Price | $350 to $750 | $300 to $450 |
Key Differences Between VinylMax and Andersen Windows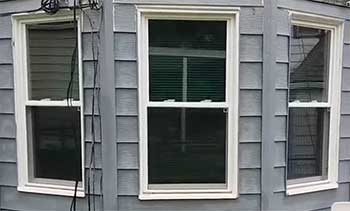 You have got a rough idea of their differences from the comparison table. Read through this part if you are further interested.
Because I understand you need more information to come up with the right decision.
VinylMax is one of the key players in the windows manufacturing industry.
With 35 years of experience, they make innovative and exceptional windows using state-of-the-art technology. It is a second-generation family-run business that understands the values and needs.
Andersen is another leading windows manufacturer based in the USA. They are well-known for their customizable windows at an affordable price. Various materials and innovative designs have made their windows stand out from others.
Let's have a look at key differences that distinguish between these two windows:
While both manufacturers are famous for their quality, VinylMax windows are made from state-of-the-art manufacturing technologies and modern methods. Their goal is to produce the best value windows for your home.
Andersen ensures quality by testing and retesting their windows time and again. They continuously test for durability and strength of your windows to make sure they work every day and day after day.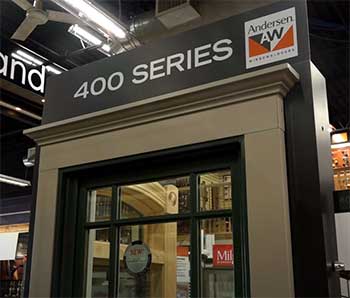 Both VinylMax and Andersen have many product lines in their portfolio. The new construction windows line of VinylMax are Inspire, Horizon, and Solaris.
Their replacement window lines offer a handful of series, including Newton, Edison, Franklin, Radiance, Radiance Plus, Choice Collection, 4700, Orion, Eclipse, Prestige, Aurora.
On the contrary, Andersen also offers various windows series, including 100 series, 200 series, 400 series, A-Series, E-Series.
They have a separate replacement windows series called Renewal by Andersen.
The benefit of more series is that you get more options in terms of design and price.
VinylMax windows are made from high-quality vinyl and have multi-chambered vinyl construction for superior strength and thermal efficiency.
They come with BtterVue insect screening and watershed technology. Their purpose is to provide optical clarity by resisting dirt and shedding water.
With a sharp and clear outward view and superior technology, you will require significantly less maintenance for these windows.
On the contrary, Andersen windows are made from several materials, including wood, aluminum, composite, vinyl, and fiberglass. With various materials, you will choose your windows from different price points.
Different materials also enable the creation of a handful of designs.
Glass material and technology are crucial for windows as they are the most vulnerable part of a window. You must consider the type of glass is offered while choosing your window.
VinylMax windows are equipped with IntelliGlass technology ideal for northern and north-central climates. These glasses have a microscopic coating to reflect the heat and protect your home from UV rays.
In contrast, Andersen Windows have SmartSun, SmartSun with Heatlock Coating, Low-E, Low-E with Heatlock Coating, etc., glass technology. They are designed to protect your home from heat and filter UV rays.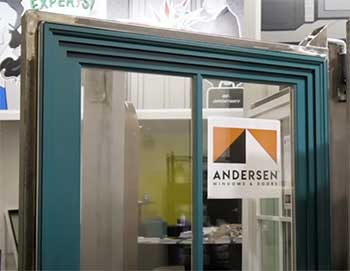 Apart from protecting our home from the outside, windows have another necessary task: making our house attractive.
That is why manufacturers offer lots of color variations in their windows.
VinylMax windows have a few limited color options. For the interior, their windows offer White and Clay colors.
For the exterior, they have laminated black and bronze window colors. 
But Andersen offers huge color variations in their windows. They offer Pine, Maple, Oak, Cherry, Mahogany, etc., and many customs colors with factory finish stains like honey, cinnamon, etc.
They offer 50+ standard colors and 7 anodized finishes for the exterior of their windows. Most importantly, with so many colors, you can customize the color of your windows based on your preferences.
A Lifetime Limited Warranty covers VinylMax windows. This warranty applies to its vinyl frame, glass, screen, parts, and hardware.
On the other hand, Andersen offers a unique Owner-to-Owner Limited Warranty, meaning your warranty is applied to the project, not to the person.
A 2 years installation warranty also covers their windows. If you hire their in-house installers to install your windows, you will be covered by a 2 years warranty if something to happen your windows from installation.  
While the price varies based on series and materials, A VinylMax window will cost somewhere between $350 and $750. On the contrary, the average price of Andersen windows ranges between $300 and $450.
You have to remember that the price for both brands will significantly increase when you choose an expensive series.
Which Windows Is Best For Your Home?
You must choose the right windows. Your decision should be backed by your location, house type, and budget. From the above discussion, you should be able to decide by now.
If you are still unhinged, go for Anderson windows. They offer an excellent variety of frame materials and colors and cost less than their counterparts. Most importantly, you can customize them and enjoy a better warranty.
Frequently Asked Questions (FAQ)
What are considered good windows?
Windows with a durable and robust frame and glass, a good finish, protection against dust, water, sound, UV rays, etc., are considered good windows.
How long do Simonton windows last?
Simonton Windows come with a 20 years glass and o10 years of operable warranty. But these windows will last longer than that.
Who makes American Craftsman windows?
American Craftsmen are replacement windows made from vinyl. Windows manufacturer Ply-Gem Windows produce them.
What is the average cost of an Andersen window?
An average Andersen Windows will cost you somewhere between $300 and $450. They are known for high-quality windows at affordable prices.
Final Words
I hope, after knowing the ins and outs of VinylMax windows vs. Andersen, you are now ready to make an informed decision. However, I want to give you one last suggestion.
Before you decide and purchase your windows, make sure you consider the climate of your locale. You should consider looks and designs, but you must look if your windows provide you with the necessary features for your home.