Craftsmanship, exceptional quality, and protection are what we want in our windows. These are the very factors that distinguish a window from others too.
If you are searching for the best quality windows, you must know about CGI Sentinel vs. PGT Winguard windows.
Once a rival and competitor in the market, PGT and CGI are now under the same roof after PGT bought out CGI. But these two windows are often compared because of their impact-resistant capacity.
This article will give you are clear idea about their features and differences.
A Quick Comparison Table
A quick comparison between these two windows will significantly help you understand their differences. You will find it easier to make a choice.
So, let's have a look at the quick comparison table between Sentinel and Winguard windows:
| | | |
| --- | --- | --- |
| Aspects | CGI Sentinel | PGT Winguard |
| Frame Material | Aluminum & Vinyl | Aluminum & Vinyl |
| Color Option | 3 Frame Color; 4 glass tints | 4 frame color; 6 glass tints |
| Windows Features | Packed With Features | Pack With More Features |
| Performance | Better | The Best |
| Safety and Durability | Safe & Durable | Safe & Durable |
| Warranty | Limited Lifetime | Limited Lifetime |
| Price | About $985 | About $1165 |
Key Differences Between CGI Sentinel and PGT Winguard
Both Sentinel and Winguard windows are well-known because they keep families safe from extreme weather conditions like strong winds and Hurricanes for many years.
So, it can be tough to choose between two, especially if you do not know their differences.
The only way to know their differences is by knowing their features. CGI and PGT are now under the same roof. So, you should understand both the window brands represent superior quality. The only way to differentiate between them is to have an in-depth review of their features.
Here I will discuss the key differences between both windows by looking at their features. So, let's dive deeper.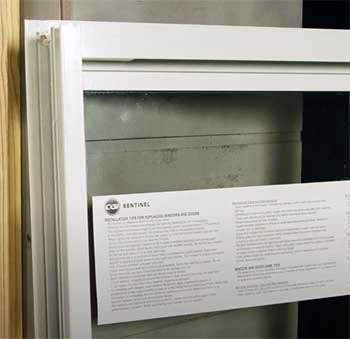 Frame material for a window is crucial as it keeps the entire window intact. So, choosing a window with a strong frame can be a dealmaker.
Manufacturers use different materials to make their window frames. CGI Sentinel comes with two frame material options, Aluminum and Vinyl.
Similarly, PGT Winguard windows also come in two different types of frames Aluminum and Vinyl.
But the Vinyl they use is high-quality virgin UPVC Vinyl. Aluminum frame windows are expensive, while Vinyl ones are cheaper.
Windows with more color options are always preferable. It is comprised of frame color and glass tint. Sentinel has 3 frame color options: white, clear anodized, and bronze.
At the same time, it comes with 4 glass tints: Clear, Gray, Dark Gray, and Bronze.
On the other hand, Winguard comes with 4 frame colors: Black, Bronze, White, and clear anodized. It also has 6 glass tint options you can choose from. They are Clear, Gray, bronze, solar cool bronze, green azure blue, gray tile II.
Anybody will pick up a feature-packed window at any given time. CGI Sentinel will provide you with a low energy cost with superior features.
Because these windows are temperature resistant, make sure heat does not come inside through the window. Apart from that, these windows will protect you from UV radiation and outside noise.
On the other hand, PGT Winguard windows are better known for preventing air infiltration, ensuring water resistance, deglazing, force entry resistance, structural integrity, etc. Both windows are famous for their impact-resistance feature.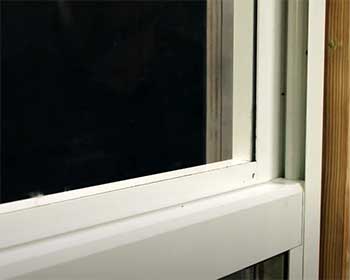 Sentinel windows come with double weather-stripping to prevent air infiltration. Their flush-mounted frame design will make them even with your wall.
Their strong glazing will perform like frames for the window glasses.
You will also get stainless steel fasteners and glazing beds in these windows.
The multi-chamber frame of Winguard windows provides significant power savings. You will get a strong seal and durability because of the welded ash corners.
Besides, with the stylish Comfortlift handles, you will allow you to lift and carry these windows quite easily.
Sentinel windows are rigorously tested for protection against hurricanes and other extreme weather conditions. It will also keep your house safe from strong winds and debris.
Because of the built-in laminated glass, these windows will never detach from the frame. Thus they are very durable.
On the other hand, thin and stylishly designed Winguard windows will keep away intruders, outdoor noises, extreme weather, and other unwanted elements. Besides, their welded sash corner keeps them sealed and makes the windows durable and long-lasting.
A good warranty can influence people towards a product. Checking the warranty is a must before buying a window.
CGI Sentinel windows offer a limited lifetime warranty with 20 years of frame finish, 10 years of hardware, 25 years of insulating glass, and 10 years of laminated glass warranty.
On the contrary, PGT Winguard also has a limited lifetime warranty with similar warranties for different components like Sentinel. It is probably because they are under the same company now. So, there's nothing much difference in there.  
CGI Sentinel impact-resistant window will cost you around $985. The same type of Winguard will cost you $1165. Winguard windows are available at as low as $325 and can go up to $2000.
We can see that Winguard impact-resistant windows are more expensive than Sentinel. It might be because of the color variation for window frames and glass tilt.
Which Window Is Suitable For You?
I think you already know which window fits your home from our discussion. But if you can't make up your mind yet, let me help you.
Take my suggestion and buy a PGT Winguard window. Its hurricane-protected windows are a little more expensive than its counterpart, but you'll know that you've chosen the right window.
More importantly, many frame colors and glass tilt options are available. You can choose your favorite one from the option. Besides, an extensive lifetime warranty will cover your windows and their components.
Here is a nice explainer video differentiating such impact windows.
Frequently Asked Question (FAQ)
Are CGI and PGT the same company?
The residential windows and doors maker PGT acquired CGI Windows & Doors in 2014. Since then, CGI has been a subsidiary of PGTI. So, yes, they are now under the same parent company.
How long do PGT windows last?
PGT makes impact-resistant windows for homes. Using Aluminum and Vinyl makes their window frames durable and long-lasting. These windows are designed to last for a lifetime. Thus they come with a limited lifetime warranty.
Who makes CGI glass?
CGI Windows & Doors is a subsidiary of one of the top windows making companies. The acquisition was completed in 2014. But CGI still operates as a different brand and produces the products under its name.
Where are PGT windows manufactured?
PGT is one of the top windows manufacturer companies and makes high-quality residential windows. Impact-resistant windows against weather, hurricane, etc., is their specialty. Their facility is located in North Venice, FL.
Conclusion
Purchasing the right window involves meticulously studying the window materials, their design and components, price, and warranties. I hope my CGI Sentinel vs. PGT Winguard detailed review and comparison gives you just that. 
After reading my article, you have learned that you must know every important aspect of a window to make the right choice.
So, best of luck!