A home is where we spend at least 60% of our lives. In such a place, having adequate sunlight and warmth is a must, which comes from blinds. And that comes from brands who care about your little details at home.
That's why we've two matchless brands. Both of his blinds who has incomparable specifications. Such as-, Veneta blinds have honeycomb blinds, whereas LEVOLOR blinds have real wood blinds, but Veneta doesn't have them.
Let's look at some other specifications with details added to them.
A Brief Comparison Table
| | | |
| --- | --- | --- |
| Specifications | Veneta Blinds | LEVOLOR Blinds |
| Honeycomb Blinds | Available | Not available |
| Riviera Metal Blinds | Not available | Available |
| Venetian Blinds | Available | Not available |
| Plantation Shutters | Available | Not available |
| Shutters | Not available | Available |
| Real Wood Blinds | Not available | Available |
Key Differences Between Veneta And LEVOLOR Blinds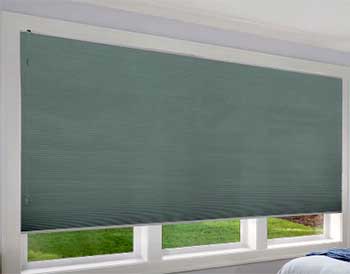 Honeycomb blinds have an effective, insulating pleated design that lessens the burden on your air conditioner and the cost of your electricity bills.
For all window applications, they provide an exquisite selection of cellular blinds.
Veneta's range of transparency options provides the perfect solution for each room.
Moreover, their Block out fabrics blocks out the sunlight reducing up to 100% UV light.
Not only that, their light-filtering materials create softer lighting for any room.
For daylight, privacy enjoys their block, which comes with a 49.9% of UV light option. Another feature of their cordless option is super for kids as the system prevents choking hazards within the home.
Get unique safety breakaway tassels or cord guides that make cords safer in the home with Honeycomb blinds.
Along with their lift system, which is perfect for your window furnishing solution. Get it for any longer windows that are mounted high. Or have the cord loop solution, which is ideal for wider openings.
With unique cells, designs, and advanced materials, get superior insulation. With that, enjoy energy savings of up to 34%. Get a warm feeling in winter and cool in summer with excellent-performing Honeycomb blinds.
Rather be it cordless or cord loop, multiple cells or smartfit or vertical, the choice is yours with Honeycomb blinds.
Veneta Blinds has created its honeycomb blinds with a concept that LEVOLOR brands have lack behind.
If you're looking for mini blinds, then LEVOLOR blinds have it for you in their collection, which is Riviera metal blinds. Its pricing starts from $39.48. Their mini blind revolution comprises a classic look with easy installation.
LEVOLOR has maintained its design sleek and simple without making it much more chaotic. You'll be thundered after hearing that they use eco-friendly recyclable materials; how thoughtful of them, right?
Well, they're conscious about their customer demand too, which is why the construction is of durable quality.
With being it an environment friendly one, enjoy the sheer view along with it. However, it comes with a wide array of colors too.
Veneta brand has no such mini blinds, which is quite upsetting.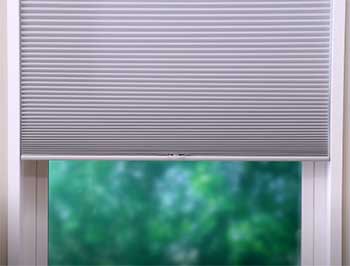 Veneta Blinds has its own named Venetian blinds.
With these Venetian blinds, you'll receive effortlessly elegance in any space.
It not only adds elegance instead adds aesthetic quality to complement your decor.
Venetian blinds offer control over privacy, lighting, and view with proper ventilation.
A variation of premium Venetian blinds assures easy installation, making them well-suited for all rooms.
Get varieties with Venetian blinds, including PVC, timber, and Aluminium. And make sure to complement your aesthetic quality of space by choosing any Venetian blinds.
Veneta blinds add a touch of luxury to your home. Their plantation shutters are one of the unique collections. With it, you get ultimate control over light, privacy and airflow.
Even with it, you can enjoy full customization options, including multiple panel configurations with an invisible tilt system.
Get premium TecWood plantation shutters with personally designed, customized ones. These TecWood plantation shutters are wide horizontal louvres. You'll enjoy a variety of colors to suit your specific decor.
Enjoy exceptional light control and privacy with it. TecWood Plantation Shutters ensures a luxurious style and versatility.
LEVOLOR is not left behind, too, as it has shutters too. But the price is slightly higher than the other ones, starting from $61. You'll receive years of durability and performance with the classic shutters.
They offer a range of louver sizes with low-care and high-style choices for your home. These low-maintenance shutters give you the choice of light control options. And, of course, with durable construction.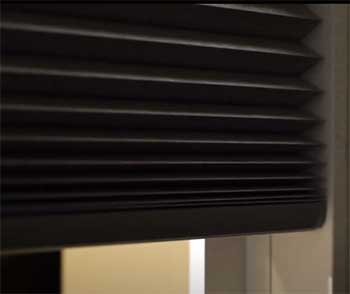 Another innovation of LEVOLOR blinds is real wood blinds.
They termed it one of their inviting blinds.
Your preferences for view range, style, and window size can be tailored with three sizes of real wooden slats and several finishes and complementary packages.
Real wood blinds come with style packages. Their anti-fading coating protects and gives you long-lasting durability.
Also, it has multiple lift controls with its motorization, which has a 15-channel remote.
Frequently Asked Questions (FAQ)
Is LEVOLOR blinds the best?
More than 600 Home Depot customers gave this item five stars. That also depicts LEVOLOR blinds are the best ones in the market.
Is LEVOLOR the same as Hunter Douglas?
Newell purchased LEVOLOR in 1993. (known today as Newell Brands). LEVOLOR was sold to Hunter Douglas, a Dutch manufacturer of custom window blinds, in July 2016 for US$260 million.
Are LEVOLOR and Bali the same company?
Even though the two businesses deal with identical items, they differ in several ways.
Are LEVOLOR blinds made in China?
LEVOLOR blinds are not made in China; instead based in Atlanta, Georgia. The manufacturing facilities are in Ogden, Utah; Agua Prieta, Mexico; Shenzhen, China.
Conclusion
Blinds keep the home cozy and warm, so choosing the perfect one is a must. We've discussed two of the best ones found in the market. We've created a distinction between what blinds these two brands have and what doesn't
So that you don't have to waste your time finding the one you need for your home, choose the one that suits your home decor and ambiance.
Happy shopping!