A considerable variety of Cellular Window Shades can be found at Lowes from Allen + Roth and LEVOLOR brands. They are offering these shades at discounted prices. But which one is best to choose if you haven't come up with a decision yet?
Of course, Allen + Roth shades are made out of recycled polyester and are less expensive at the same time; the LEVOLOR cellular shades are made out of new material and are expensive.
Another difference you can find between these two is that Allen + Roth doesn't provide the Motorized Shades options, whereas the LEVOLOR does.
A Brief Comparison Table
| | | |
| --- | --- | --- |
| Specifications | Allen + Roth Cellular Shades | LEVOLOR Cellular Shades |
| Pricing Differences | Cheaper Shades | Expensive Shades |
| Products options | More Products on listing | Fewer Products on Listing |
| Customer Rating | 4.4 stars | 4.5 |
| Window Featuring | You won't find shades for taller windows | Yes, Available |
| Motorized Options | Not Available | Yes, available |
| Warranty | Short | Extended |
| Material Construction | Polyester and Recycled Polyester | Polyester Polycotton |
Key Differences Between Allen + Roth and LEVOLOR Cellular Shades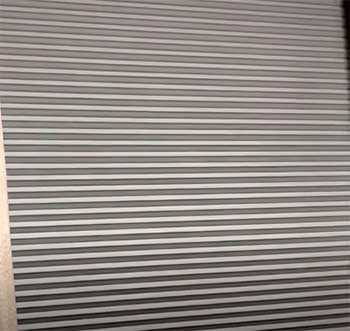 Allen + Roth provides too many customized cellular shade options that may not fit your tallest window.
For example, if you want to install a shade against a taller window, the Allen + Roth cellular shade category is not what you should look for.
But since we are comparing only the Cellular category, you can find longer shades from the LEVOLOR brand that would easily fit against your taller windows.
It's easy to operate or use those Cellular shades when they are operated with a remote device.
Such a thing is actual and possible with the LEVOLOR shades. But you will not find the Motorized control options with the Allen + Roth Cellular Shades.
They only bring shades that can be operated with the help of hands when the sun is rising or when the sun is going down.
Comparing both brands' Cellular Shades on their warranty, the Allen + Roth may give you a slightly lower warranty than the LEVOLOR brand.
Yet, it's worth the cost because you are not spending that much money buying these Shades.
As you can see at Lowes.com, the main difference between these shades is pricing.
One can find the Allen + Roth shades at a lower price than LEVOLOR cellular shades. The price difference is based on several factors, including material usage, features, etc.
At Lowes, more products are listed against Allen + Roth Cellular Shades.
However, the LEVOLOR options are limited but not THAT limited. You can easily make a selection for your favorite window shade from either brand.
Both brands have high customer reviews based on the quality and manufacturing of their products.
But just in case the comparison exists, LEVOLOR is slightly higher in consumer rating than Allen + Roth.
So, you can make your decision based on this customer rating while considering shade options from these brands.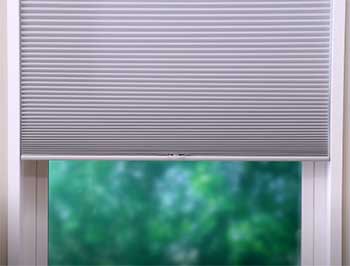 When it comes to finding with which materials these Cellular Shades are made, there is a considerable difference between the Allen + Roth and LEVOLOR shades.
The first brand's shades are made from Recycled material, which is highly environment friendly.
They have used recycled and new polyester in constructing these Shades for you.
On the other hand, the LEVOLOR shades are made using different materials, including Polyester and Polycotton. They do not use recycled material, which is why their Cellular shades are pretty expensive than Allen + Roth.
Which Shades Is Good To Consider?
Both brands of Cellular shades are worth the cost. However, buying Allen + Roth shades won't charge you much, but you might not enjoy the motorized features with them.
In contrast, the LEVOLOR might cost you a bit higher but will give you Motorized Cellular Shades that bring more versatility to daily life.
So, you can easily decide which brand would be better to give you these Cellular Shades for windows.
Wrapping Up
Depending on what he requires, one can find a good range of Cellular Shades from Allen + Roth and LEVOLOR brands—but comparing Allen And Roth with LEVOLOR Cellular Shades will help you with what you need precisely.
In my view, LEVOLOR is better than Allen + Roth. But if the money is the problem, you should be happy with Allen + Roth. They are not bad either!