A common debate can be seen between Norman Blinds and Levolor Blinds regarding their prices, warranty, styles, material construction, and Durability. But let me tell you, LEVOLOR blinds has more reviews by customers in the market than Norman Blinds.
However, the LEVOLOR blinds are a little more expensive than Norman because they provide an easy motorized feature that helps you close the blinds without energy. But Norman Blinds doesn't offer this feature.
Also, you can choose a unique or needed design at the LEVOLOR website and design by yourself which Norman Blinds do not provide.
A Brief Comparison Table
| | | |
| --- | --- | --- |
| Comparison Factors | Norman Blinds | LEVOLOR Blinds |
| Blinds Options | Synchrony™ Vertical Blinds, SmartPrivacy® Faux Wood Blinds, Ultimate™ Faux Wood Blinds, SmartPrivacy® Normandy® Wood Blinds | Faux Wood Blinds, Real Wood Blinds, Vertical Blinds, Soft Vertical Blinds, Mark 1 Metal Blinds, Riviera Metal Blinds   |
| Motorized options | Not offered in blinds | Offered in blinds |
| Budget factor | Cheaper Blinds | Expensive Blinds |
| Recommendations from buyers | Standard | Higher |
| Durability and lasting | Compromising | Excellent |
| Material Used in blinds construction | 100% real hardwood | Made from NuWood, which is actually a molded polyurethane material |
| Warranty | A lifetime warranty is given to the original buyer | Up to 10 years of a limited lifetime warranty on blinds |
In-depth Differences Between Norman And LEVOLOR Blinds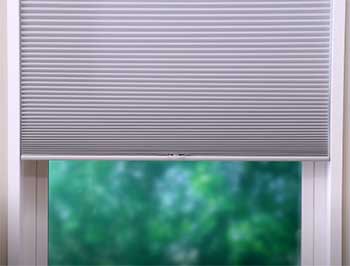 Please, have a look at the variety of blinds you are given to choose from before you dig a little deeper to choose a blind option of your own.
In that regard, LEVOLOR brings more collections with various blind options.
But Norman is also not staying behind because it still provides you with 4 unique blinds options.
One can easily decide which one will suit better to his/her house while getting a blind from either brand.
The LEVOLOR Faux blinds are very famous at various stores, and they are sold excessively.
At the same time, Norman is widely known for its Smart Privacy blinds that people prefer who want to protect their windows from invading by strangers.
Considering Durability and how much either brand's blind will spend in your house, both are pretty Good.
But the LEVOLOR blinds are a little better in Durability as well as material construction.
That's why we can say that these blinds will last for a greater period than Norman blinds.
Material Used In Blinds Construction.
Another difference can be seen between the constructions of these blinds.
Norman uses hardwood which is officially obtained from natural resources. In contrast, LEVOLOR uses the NuWood, which is basically made from Polyurethane.
Now, you can judge which blinds will be more durable in the longer run—obviously, the LEVOLOR ones.
That's the bigger difference between Norman and LEVOLOR Blinds. LEVOLOR makes your lives easier by providing you with Motorized blind options.
These can be operated with a mobile application that you can download from the Play store or Apple Store, depending on your device.
All you need to do is to push the button, and the blinds will automatically work. You can even fold or spread them from the comfort of your bedroom.
That's what LEVOLOR provides different and even better in their blinds.
But this feature is not given with the Norman Blinds. You will have to operate them physically as there is no mobile or app control feature.
However, their shutters have motorized options if you want to consider them.
Budget is something that helps us decide with which brand's blinds we should go, right, isn't it?
When you choose between the Norman and LEVOLOR Blinds, Norman sells cheaper options than the LEVOLOR.
However, due to the latest technology and motorized blinds featuring, their blinds are more expensive than Norman's.
Recommendations From Buyers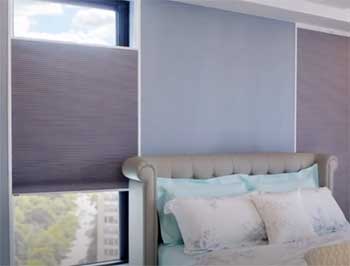 You must always hear the outer customers or the most experienced ones while relying on blinds from these brands.
So, when I reviewed both and researched, I found more customers happier with the LEVOLOR blinds.
But it doesn't mean the Norman Blinds are bad. They are not as recommended as the LEVOLOR blinds are.
Hence, you can make an easy difference between both blinds here.
You will have to believe that Normal wins when comparing the warranty given by both brands.
Norman blinds come with a lifetime warranty that includes all repairs and settings for free to the original purchaser or buyer.
However, the LEVOLOR blinds give you almost 10 years of warranty which is also not bad.
Which One Should I Choose For Blinds?
It totally depends on your budget and the features you are looking for while installing blinds in your house or office.
Here, you can find the LEVOLOR charges a bit more but provides you with motorized blinds in the house.
In contrast, you will pay less but won't enjoy the motorized blind feature. So, in my view, Norman would be better if you don't want to get the motorized options but want to save the cost.
Frequently Asked Questions (FAQ)
Which Brand Of Blinds Is Best?
LEVOLOR and Bali Blackout brands are the two most considered and top blind brands in the market these days.
What Type Of Blinds Are In Style 2022?
The unique variety of blinds available in the market includes Café Blinds, Wire Guided Roller Blinds, Roman Blinds, Venetian Blinds, Shutters, and others like these.
What Are Norman Blinds Made Of?
These USA-made blinds are completely made of Natural wood, which is actually hardwood.
Which Type Of Blinds Is Most Durable?
Faux wood blinds are considerably more durable and provide better value for money, depending on the brand you are buying these blinds from.
Last Thoughts
It is okay to compare Norman Blinds and LEVOLOR Blinds when you find the LEVOLOR blinds more expensive. But remember, the final choice always depends on what you need in the particular blind you will install in your house.
Some people like using those motorized and advanced blinds, so they don't have to waste their time operating them with their hands. Others like the traditional ones. It's merely a difference of choice and the price you are ready to pay!