When you search for a quality shed for storing those garden supplies in your backyard, you will come across plenty of choices. Both Tuff Shed and Yardline are a common debate in that regard.
Unfortunately, both these sheds have a name for themselves which leads you to confusion on which one to pick.
Now, I will be going through an in-depth comparison, so you don't struggle too much. You should know which shed is the perfect pick for your needs by the end of this article.
Comparison Table For The Two Shed Choices
| | | |
| --- | --- | --- |
| Specification | Tuff shed | Yardline |
| Looks | Excellent | Average |
| Cost | Very high | Moderate |
| Sizes | Plenty of sizes | Limited sizes |
| Durability | Top-notch | Decent |
| Installation | Professional | Costly |
| Established | 1981 | 1977 |
In-depth differences between Yardline And Tuff shed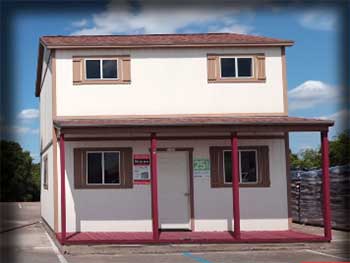 Let's start with the material quality for the two sheds.
There is a significant difference between these two choices regarding material quality. At the same time, it's an essential factor to consider.
First of all, Tuff shed is famous for providing a top-tier quality on the materials they use for their shed.
Moreover, the materials are usually very durable and provide excellent protection from external damages and factors.
So you won't have to worry about these sheds constantly, and they will last for a long time in the coming. Now, that's something commendable you get from Tuff shed.
On the other hand, Yardline is not as good as Tuff shed regarding material quality. But, on the other hand, it's not that bad in durability either. So you still get decent performance coming from the material quality of Yardline.
However, since I am comparing Yardline with Tuff shed here, I have to choose Tuff shed as a clear winner regarding the material quality.
Both the sheds will follow a similar installation method, as they are pretty much the same thing. The difference you get to see is from the company or brand.
Tuff Shed will provide you with a professional installation service. So, when you opt for them, you end up with a professional installation to make sure there are no mistakes.
On the other hand, with Yardline, you have to look for installation professionals. Or you can do it yourself. But I don't recommend the DIY installation of sheds unless you have experience working on this thing for a while because there is a lot of room for mistakes.
Considering this factor, I think Tuff shed is a much more reliable choice. You won't have to bother getting a service to install the shed outside your house.
Also, there is no need to worry about the installation cost as it's already included in the shed. Overall, Tuff shed is a much more convenient option compared to Yardline.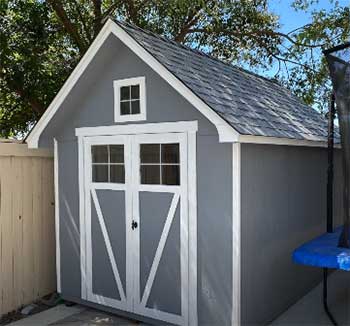 Here's the thing, looks are a very crucial part of any shed you see.
Especially if you can see the shed from the inside of your house, typically, the differences between the looks will come based on the models you choose.
But you still get a classic appearance on the two brands of sheds.
Speaking of the Tuff shed first, I would have to say they come with a pretty high-end look with a smooth finish.
The sheds look premium and have a very appealing touch to them. You won't mind having the shed in your backyard, that much I can assure you.
As for the Yardline sheds, it's not anything overwhelming or super impressive. But it's not something to hate on either. So, I think it's a great option to get for your home anyways.
Now, this is the factor that many people focus on when deciding on a shed. Rightfully so, as there are differences in cost for both of them. But the main thing you will need to focus on is the value factor.
Yardline sheds are comparatively much lower in price as an alternative to Tuff Shed. So you can expect a very low-price tag that falls within your budget and be happy with it. But I wouldn't necessarily count the Tuff shed out of the equation for its high price.
The reason for that is the value that you get out of Tuff shed is utterly impressive. Everything satisfies you, whether it's the looks, material quality, durability, or even installation. So, even if you pay a high price for it, it's worth it.
Frequently Asked Questions (FAQ)
Here are some common questions that often pop up about sheds and their options. You might find answers to your question here as well.
Can you take a tuff shed apart?
If you are thinking about taking apart the shed without damaging it, then I would say it's not possible. You can surely take a sledgehammer and take apart the whole thing. But you can't reuse the shelter after that.
What are sheds made out of?
There are usually three matters that companies use for making sheds. They are metal, wood, and plastic. Now, it can sometimes be vinyl and sometimes be resin for the plastic.
What is a tuff shed worth?
Tuff shed is a renowned brand for sheds for your home. They have been making sheds for houses since 1981. They are worth 350 million USD to date.
How is a tuff shed made?
A tuff shed is usually made of metal, vinyl, and wood. There is typically a window and a large door for the entry point. The sizes can differ from model to model while offering some standard shed sizes you would have in your yard. You can also customize the fittings if you contact them beforehand.
Conclusion
To sum up, this debate of Tuff shed vs. Yardline, and I would say Tuff shed has to be the clear winner when it comes to quality and durability. You get quite a lot of advantages with it that make it a worthy choice.
Sometimes, you don't have the luxury to pay that extra money. In that case, Yardline will be the best solution for you. So, if money is an issue, go for Yardline. Otherwise, Tuff shed is your best bet, as you can rely on it without any second thoughts.