Since 1981, Tuff Shed has been one of the leading shed manufacturers and installers at your specified locations in America. They provide every type of storage solution, such as garage sheds, backyard storage sheds, recreational buildings, and commercial structures.
They are one of the most known storage creations or solutions providers.
However, if something has made you find some similar or better substitutes for this company, I am here to help you out. In this guide, we'll cover all the available alternatives to Tuff Shed and discuss why they are better or worse than Tuff Shed Itself.
So, keep reading to find out.
Top Alternatives To Tuff Shed Storage Solution
It's not easy to find an alternative or replace a company like this when they have been working for years.
But in case I found many people looking for the same thing, I dug a little and found the following unique alternatives to the Tuff Shed.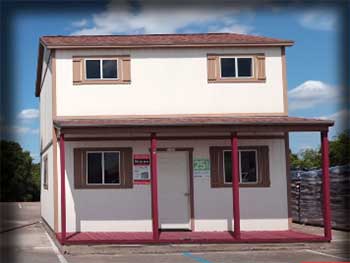 These companies are also highly known in the market and can be used as a substitute for the Tuff Shed.
In this scenario, if you want to install a moveable or fixed storage solution in your house's backyard or front yard, you can take help from the below-listed companies.
Backyard Buildings
Ace Hardware
Life Storage
Big Yellow Group
Sheds Unlimited
Handy Home
All the companies enlisted here are working as competitors and many alternatives of Tuff Shed Company. So, let's talk about each of these one by one and tell you which one is best for why?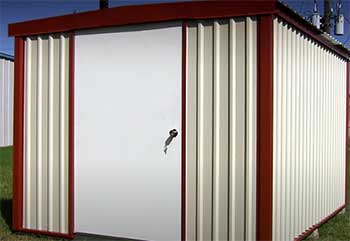 Backyard Buildings are one of the best alternatives to get the best-rated Sheds for your home or farmhouse.
They ensure a fantastic 100% satisfaction guarantee because the company has been in this line of business for the past 40 years.
This brand lets customers have pre-built and customizable sheds installed at their most desired places.
Every design from backyard buildings comes with a complete floor system and perfect installation. Besides, each building from this brand includes a perfect shingle of your choice.
Moreover, a person has permission to choose from five popular colors to get the most updated and beautiful storage solution made out of excellent and durable wood. You will not have any complaints when considering Backyard Buildings as an alternative to the Tuff Sheds.
Another American Shed company that brings comprehensive storage solutions for the needy ones. But they do not work like Tuff Shed's. They only offer you rental storage solutions with a complete collection of features.
Life Storage provides accessible storage units or places for people to come, access, or move out their belongings anytime without spending a single penny.
The company operates in the USA, and they have made it possible for people to store their extra stuff under the best security services.
With an opening of 24 hours, personal access codes, CCTV camera coverages, and other features, a person can have the best storage solutions he always deserves.
Though they would charge you a smaller amount for the first time when you buy that place that will be yours later for a particular period.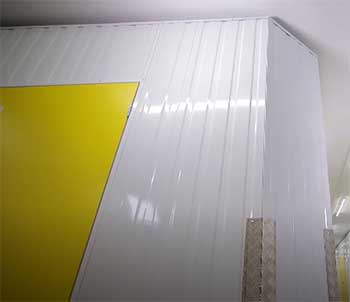 Big Yellow Group is pretty similar to Life Storage.
Big Yellow group will always be there whenever you need extra space to store your items.
Though they do not operate in America, you can find them in London and other relevant or nearby cities.
The company provides comprehensive solutions for storage like business storage, personal storage, and other credential stuff.
Their storage solution comes with complete security and easy accessibility anytime, whenever you need that.
Sheds unlimited is also somewhat similar to our Tuff Shed, which provides you with a wide range of customizable or pre-built storage sheds at your favorite places.
One of the best things you will like about sheds unlimited is 5 years warranty. This company provides sheds and other storage solutions that can be installed in your home in various colors.
The installation does not cost much, and they do a pretty similar job to the Tuff Sheds. Also, have prefab garages for more comprehensive storage solutions or needs.
The next on the list is Ace Hardware. A person at Ace Hardware can purchase any home improvement tool, garden tool, or other hardware options.
But like top sheds, they also provide pre-built and customizable storage solutions for your backyard.
When you are at this brand, you can find multiple options available at different prices. They do not provide only sheds but also cupboards, cabinets, and other storage solutions.
One can ask them for home installation services and get that storage solution in no time.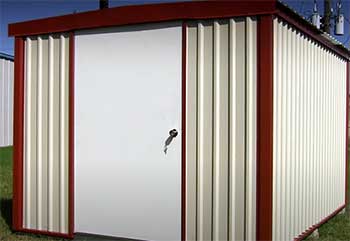 The last considerable option at the place of Tuff Sheds is a Handy Home.
This brand is one of America's top tire storage solution providers.
The material they use and the finishing they provide are non-matching.
So, when there is no Tuff Sheds service, I suggest you go for the Handy Home and get your perfect storage solution.
Is Tuff Sheds Worth It?
Why not? Why look for alternatives when you have such a fantastic shed builder nearby?
Tuff Sheds can build any type of storage solution for you. They can provide the finishing you need and the color you want to see on that shed. But that's not the end here.
They have various storage creations for Gardens, their Premium Series, Premium Pro Series, and Cabin Shell products.
So, your money will be in safer hands when you're at their shop looking for extra space storage solutions.
Frequently Asked Questions (FAQ)
Who Are Tuff Shed's Competitors?
The most popular competitors of Tuff Shed include Ace Hardware, Backyard Buildings, Big Yellow Group, Storage Life, and other similar brands providing the same services.
Is It Cheaper To Build A Shed Or Buy A Tuff Shed?
Yes, it's cheaper to build your own shed than buy a pre-built shed for a storage solution.
Do You Need A Concrete Foundation For A Tuff Shed?
In most cases, you don't need that. You can install the stainless steel or wood foundation if you want to and go cheaper.
What Is The Best Foundation For A Tuff Shed?
A gravel pad or a crushed stone with a lumber pad is the best foundation for a tuff shed.
Last Words
Conclusively, Tuff Sheds are fantastic for customizable and pre-built storage options. However, if you don't find their services nearby, you can choose from the substitutes I have described here.
But, these substitutes may not work similarly as the Tuff Shed does. Still, it will depend on your best selection or prior experience with either company.
So, choose the best storage solution providers and increase space to keep essential items.