There are many factors to consider when choosing the right windows for your home. Homeowners often compare two popular brands: Thompson Creek Windows and Pella Windows.
Both windows have unique features but differ in material, energy efficiency, design and style, availability, warranty, and price.
In this article, we'll take a closer look at both brands' features, benefits, and drawbacks to help you make an informed decision.
A Quick Comparison Table
| | | |
| --- | --- | --- |
| Specifications | Thompson Creek | Pella |
| Material | Vinyl, Wood | Vinyl, Wood, Fiberglass |
| Energy efficiency | Worthy | Excellent |
| Design and style | Traditional | Traditional to Modern |
| Availability | Mid-Atlantic region of the US | All over the US and Western Canada |
| Warranty | No-Hassle Warranty(coverage up to 50 years) | Limited Lifetime Warranty |
| Price | Expensive | Accessible |
Key Differences Between Thompson Creek Windows And Pella Windows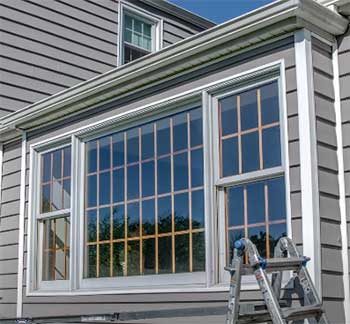 Thompson Creek Windows uses a proprietary vinyl material, a highly durable and long-lasting element with high warping, rotting, and fading resistance.
They also offer windows made of wood.
The use of polyvinyl chloride and wood allows Thompson Creek Windows to offer a variety of window styles and designs.
And that makes it an excellent option for homeowners looking for a range of customization options.
On the other hand, Pella Windows offers a range of materials to choose from, including wood, fiberglass, and vinyl.
It allows homeowners to choose a material that best suits their budget, aesthetic preferences, and maintenance needs.
Fiberglass windows are also available in the Pella lineup. It provides excellent energy efficiency while remaining affordable. So, for more material options, you can check out Pella windows as a more viable option.
Thompson Creek Windows is known for its energy-efficient designs, with a patented window frame design that minimizes air leakage and improves insulation. This feature allows homeowners to save money on their energy bills while enjoying a comfortable and efficient home.
Thompson Creek Windows are also certified by ENERGY STAR, a government-backed program that sets standards for energy efficiency.
Conversely, Pella Windows also offer a range of energy-saving options, such as Low-E glass, which reduces heat transfer and blocks UV rays. Pella can be 83% more energy efficient than old and single-paned windows. Pella Windows is also certified by ENERGY STAR.
Moreover, Pella has won several awards for their energy-efficient designs. Ultimately, you get a window that can help reduce energy costs and improve home comfort.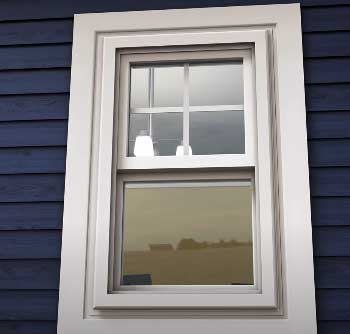 Thompson Creek Windows offers a variety of window styles and designs, including double-hung, casement, garden, awning and hopper, and sliding windows.
They are available in various colors and finishes to match your home's aesthetic.
It allows homeowners to choose windows that best suit their style and preferences.
Pella Windows also offer a wide variety of styles and designs, ranging from traditional to modern.
They also provide custom window designs, including specialty and single-hung, to match your needs and preferences.
It ensures that homeowners can choose the exact style and design that they want. Moreover, it creates an excellent opportunity for users to match their interior/exterior home's unique aesthetic.
Thompson Creek Windows are primarily available in the Mid-Atlantic region of the United States, with showrooms in Maryland, Virginia, Pennsylvania, and the Washington DC area. This may limit availability for homeowners in other parts of the country.
 In contrast, Pella windows are more widely available, with showrooms located throughout the United States and Canada. In the US, Pella has 17 manufacturing facilities. On top of that, in Canada, Victoria, Burnaby, Kelowna, Calgary, and Edmonton are some showroom locations.
This availability makes it easier for homeowners to access their products and services, regardless of location. So you don't have to run here and there to have your window fixed.
Thompson Creek Windows come with a No-Hassle warranty coverage, which covers defects in materials and workmanship for up to 50 years.
If you sell your home, the warranty is also transferable to the next owner. This provides added peace of mind for homeowners, knowing that their windows are covered in the event of any issues.
Pella Windows also offer a limited lifetime warranty, which covers defects in materials and artistry, as well as glass breakage.
This warranty covers the labor cost for the first two years. However, this warranty is not transferable, which may be a drawback for homeowners who plan to sell their homes in the future.
So, for incredible warranty coverage and mind satisfaction, Thompson Creek is the best choice.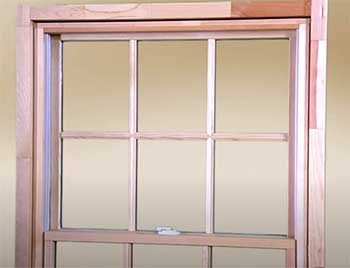 Price is a significant factor in window purchasing.
Pella windows are generally more affordable than Thompson Creek Windows.
For example, depending on your desired style and customization, the Pella Vinyl window can cost between 80 dollars to 450 dollars.
This makes them an excellent option for homeowners who want high-quality windows at an affordable price.
On the other hand, Thompson Creek windows are generally more expensive than Pella windows. To be frank, they are costly. These windows can cost up to 850 dollars per window.
So, considering this fact, people with a low budget should go for the Pella windows.
Which Window Is A Better Choice For You?
To summarize the whole composition, I must say Pella window is ahead of the Thompson window in most cases. The decision depends on your requirements.
If your main priority is incredible warranty coverage and durability, you can go for Thompson by paying significantly.
However, if you want versatility, energy efficiency, average warranty coverage, and timeless design, the Pella window will gratify you the most at a cheaper cost.
Frequently Asked Questions (FAQ)
What windows are comparable to Pella?
Andersen, Marvin, Windsor, and Jeld-Wen are comparable windows to Pella. All of these brands are well known for their amazing windows and doors.
Does Thompson make their own windows?
Yes, Thompson builds their windows in their local factories to ensure excellent quality and satisfaction for the customers. Moreover, they provide a local installer.
Who is the best company to buy windows from?
Andersen, JELD-WEN, Milgard, Pella, Marvin, and Harvey are some of the best brands that offer sustainable, energy-efficient, and stylish windows.
What are the most high-end windows?
Champion Windows, Castle Window, Anderson, Marvin, Harvey, and Pella produce high-end windows and doors for commercial and residential purposes.
Conclusion
Wrapping up today. The comparison article between Thompson Creek and Pella windows was our small attempt to make your picking process more effortless.
In conclusion, both Thomson Creek Windows and Pella Windows have advantages and disadvantages, depending on your specific needs and preferences. It is essential to compare the two brands side-by-side and weigh the factors that are most important to you.
Doing so lets you make an informed decision and choose the best windows for your home.