Choosing a replacement window for your home isn't easy when looking between Taylors Windows and Window World.
Both brands are highly known for their superior quality windows, but in my research, Window World is way better with their lifetime warranty to the home's original owner. Even if the Window World windows are a little expensive, you will find more variety here than you may ever find at Taylors windows.
Taylors Windows are undoubtedly great in quality, but these windows are only made from Vinyl. Both brands ensure great energy efficiency in their windows and provide the installation to the buyers.
Yet, there are more things to learn about each brand. So, let's start our today's conversation!
A Brief Comparison Table
It will be a quick decision if you make it by knowing the essential differences I've explained in the below table. Take a look, please, and you'll know what to compare exactly!
| | | |
| --- | --- | --- |
| Specifications | Taylors Windows | Window World |
| About Each Window Brand | The brand started its operations for windows manufacturing and installation in 1992, and since then, they are one of the most widely known window sellers in the USA | Window world started in 1995, and they are covering a large part of the continent these days with its premium windows manufacturing and selling |
| Windows Made from Materials | Premium vinyl windows replacement for homeowners | They make windows with vinyl, aluminum, wood, wood-clad, composite, and fiberglass frames |
| Windows Collection | Limited | More Options Available |
| Installation provided by brand? | Yes | Yes |
| Cost For Windows | Usually, cheaper options are available | These windows are reasonably expensive |
| Windows Installation Recommendation | When you wanted to sell a property | When you have moved on, built, or bought a new property |
| Warranty | Up to 10 years of workmanship warranty | Lifetime Warranty as long as you own the house |
| Durability of windows | Standard | Excellent |
In-Depth Differences Between The Taylors Windows And Window World
It's not the right justification to pick either window brand based on the factors given in the above table.
Because I am here to explain everything in depth, Window World is a giant brand.
But I've seen fewer recommendations from buyers when we compare it with the Taylors Windows brand. Yet, they both vary significantly based on several features!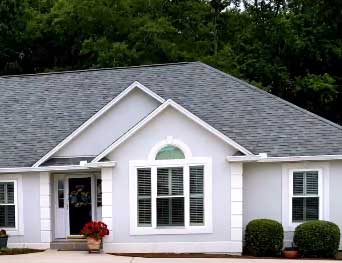 There is not much difference between the arrival of these brands and the years they have been operating.
When considering Taylors Windows, it's a brand that manufactures and sells quality replacement windows.
They have been in this line of business since 1992, which makes it an older brand than Window World because Window World started its operations in 1995.
However, over the years, Window World has gained more fame because, right now, their services are up to 200 locations in the continent.
That's why they make more revenue and are significantly a bigger company than the Taylors Windows brand.
Windows Made from Materials
You'll only find replacement windows made from Premium Vinyl at Taylors Windows. They do not offer any other windows with any other materials.
It means your choice would be limited to this brand. However, the same thing won't happen at Window World when you are at Window World.
It's a brand that will provide you with windows made from different materials. These materials include Aluminum, Wood, Vinyl, Composite, and more.
Hence, you can choose from more material options than Taylors Windows at Windows World.
Window World offers you multiple options of windows to choose from.
You can decide between Single Hung, Double Hung, Picture, Casement, and other windows options available. They have more product offerings as compared to Taylors Windows.
But Taylors Windows provides you with a 3D platform to design your project or get the best-desired window design.
It's easier with Taylors Windows because you get a hand on experience designing a window and getting it dispatched to your specified location!
Installation provided by brand?
A noticeable and great thing about both brands is that they provide professional Windows Installation at home.
Just ask them to include their professional installation services when you have bought a window from either brand.
The team will come and replace the windows at your home without letting you involve with the complications of hiring a contractor and getting the same work done at a maximum price!
Comparing both brands' windows at their costs, Window World has a slightly higher budget than Taylors windows.
It's reasonable for a brand like Window World to charge this price because of its fame and rating.
Therefore, you can always find budget options for a window replacement when you are at Taylors Windows!
Windows Installation Recommendation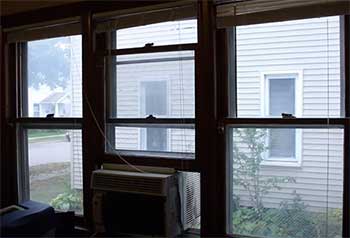 It's fair to know that those contractors, builders, and windows experts suggest installing the Window World replacement windows when you've bought a new property.
That's because they offer you a lifetime warranty so it will be worth it.
On the other hand, when you are about to vacate a house or leave a building because you've sold it to someone else, you should move on to Taylors Windows.
It's only when you consider buying a replacement window from these two brands. Or you may have other brands on your mind, which is also considerable. So, choose things accordingly!
Window World also wins when offering a warranty over its replacement windows. The brand offers a lifetime warranty for every installation they make only to the house's original owner.
It means the warranty won't be valid if you have sold your house to someone else.
At the same time, the Taylors Window provides up to 10 years of remarkable warranty, which is also great.
But a family lives more than 10 years in a house so that Window World warranty would be greater in this regard!
The durability of the Window:
Judging both window brands on the durability they ensure in their windows, Window World offers superior quality.
Their warranty is the justification that their windows will be stronger and are made to last for a reasonable period.
However, when durability is concerned, the Taylors Windows offer less durability, which is a concerned factor!
Which Window Brand Should I Choose?
From the factors we've explained here, it's fair that you should go with Window World.
Even if the brand charges more, they have more window options to provide, and their windows come with an excellent warranty.
At the same time, if you think your budget is tight, Taylors Windows won't disappoint you. So you can make your decision accordingly! Here is why you should get this.
Frequently Asked Questions (FAQ)
What Is The Best Company For Window Replacement?
Over the years, Anderson Replacement Windows have been considered top-of-the-line windows in the market!
Why Are Window World Windows So Cheap?
They are not, but some people find them cheaper than other brands. That's because even if the Windows are made from higher quality materials, they won't break the bank!
What Brand Of Windows Does Window World Use?
Window World uses Alside and MI Brand windows.
Who Is Window World Owned By?
Tammy Whitworth is the owner of Window World Brand.
Last Words
There is nothing wrong with either brand of windows when you compare Taylors Windows and Window World. Yet, Window World is superior because of the features they provide in their replacement windows. At this brand, your choice will not be limited.
But if you already have used Taylors Windows and couldn't be happier, you should stay with your decision. It's a great brand that makes quality windows at a lower price to suit everyone's budget!