Furniture is the ornament of our house. Beautiful and vibrant furniture can give a nice makeover to our house that it needs. But you might become baffled by so many furniture manufacturers and not know which one to go with.
If you want cozy furniture with excellent craftsmanship, Temple Furniture will be a good option for you.
Temple Furniture is a family-owned company founded in 1962. The same family is still operating the business to the best of their ability. As a result, you will get a mixture of contemporary and traditional furniture.
Let's see why I am suggesting this furniture manufacturer to you.
Features of Temple Furniture                                                                                                        
As a user of Temple Furniture myself, I can give you some aspects of this furniture manufacturer that will attract you to them. Let's see some of the features of Temple Furniture that make them a good choice.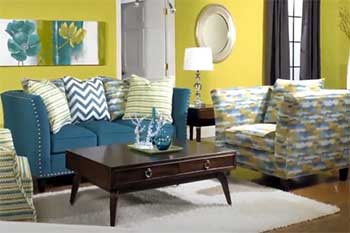 Temple Furniture is well-known for its long-lasting functionality.
Rather than making aesthetically beautiful furniture, they make durable and functional furniture that will last longer than you expect.
I have found them practical for everyday use. I have my Temple furniture longer than some other ones.
It shows that they are made from very high-quality materials.
And they are not some IKEA furniture. You will get a good value for the price.
Maybe this manufacturer values high-quality materials over aesthetics, but at least it's true to its word. You know what you are up with.
The construction of this furniture, fabrics, production processes and every other aspect complements its durability. That's why I onboarded with this brand and you should do as well.
Sturdy Furniture Materials
Furniture is an accumulation of many things. You can call furniture good when every material used represents good quality.
That's exactly the case with Temple Furniture. Everything used here is of pretty high quality.
You will get its furniture at an affordable price, but that doesn't mean they are cheap. They just put their priority on good materials instead of fancy designs.
So, like me, if your concern is also the quality, then Temple furniture can be a good option for you as well.
From the wood material to the fabrics, it maintains the same quality. That's the reason their furniture lasts so long.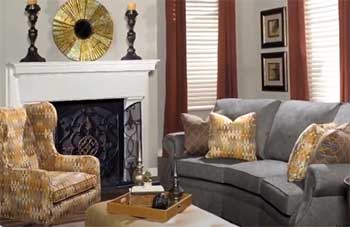 The good thing with Temple Furniture is that you can always sell off your furniture quite easily.
To your surprise, you might even end up getting a higher price! That's the legacy of this American brand.
Everybody knows how durable and good Temple Furniture is.
As opposed to the recent trends of substandard furniture with fancy design, TF has decided to retain its heritage.
That's why you will always get a good to-resell price from their furniture. Probably another reason for that is because their furniture is fully American-made with American materials and quality.
As a result, this brand is well-respected locally.
An online post with your furniture photos and model number in the right place will do the work for you. A lot of people are there to grab used Temple furniture at a discounted price. So, it will be sold out in no time.
Many Customization Option
You might not be wanting ready-made furniture. No problem, Temple Furniture has many customization options for you, and I took that opportunity and fully customized a couch.
From wood choices to material selection and color, you can customize everything here. So, you do not have to buy pre-made furniture only to find out they do not fit in your space.
Very Engaging Customer Service
Temple Furniture has a customer-oriented policy. Customers' experience hugely depends on how the representative or dealer serves them.
That's why Temple Furniture provides excellent customer support, and my experience with them was absolutely surprising as they helped me customize my furniture. I got detailed information from them, which assisted me to get the perfect fit.
It's not a random incident. I've heard other people say the same. So, undoubtedly they have a very engaging customer support team who are always ready to help you.
Temple Furniture is not something out of your reach. They are well within your grasp. Your value just has to align with their mission.
They are a pretty good bang for the buck. Although I purchased a fully customized design, it cost me less than other brands I asked for quotations from. So, I can say, they're affordable but offer good products.
What Could've Been Better With Temple Furniture?
Although it is a pretty good brand for affordable yet durable furniture, I have found some issues with Temple Furniture. I'm laying them for you so that you can make an informed decision.
The first thing that hit me was the limitations of their furniture option. I mean it is not a brand that offers furniture for your entire home. They have a small catalog with some specific furniture.
Again they do not have many options for fabrics and other materials. These options are limited and you have to customize from these options.
So research well before getting into this manufacturer. See whether it has the options you want in your furniture.
Another issue with Temple Furniture is that they often make delays in their deliveries. It has happened to me as well. It takes weeks and even months to deliver the furniture.
One reason for that is it's not available in every region. As a result, the delivery takes time to reach. Since it's a small company with a huge reputation. It often results in traffic in their small production facility.
Final Thoughts  
Although Temple Furniture comes with 1-Year Limited warranty, they're made to last a lifetime. This review on Temple furniture tells you that, despite some limitations, this manufacturer has earned a name in the furniture industry.
That's possible because of their quality and how they handle customers. So, it deserves mentioning that you should give it a try next time you buy a sofa, ottoman, or chair.