Over the years, I have bought my fair share of furniture from different brands. While all of those brands had their upside and downside, one brand I mainly came to like was Michael Thomas furniture.
Considering your home is your personal space, Michael Thomas has that subtle touch of fashion, luxury, and quality at a very affordable cost to furnish your home.
Below, I have shared my review of Michael Thomas furniture from my years of experience using it. Let's get started.
Key features of Michael Thomas Furniture
I have been using Michael Thomas furniture for almost a decade now. During this period, I appreciate a few features of this brand, and I want to discuss those with you.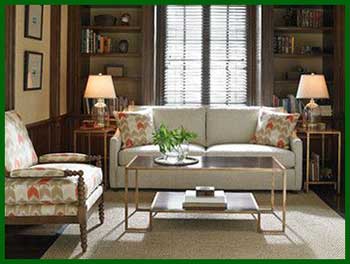 Michael Thomas has been a one-stop furniture shop for my family, which is the wide range of furniture this brand offers.
Of course, depending on your home's size or style, everyone's furniture choice and requirement can vary.
But no matter what you are looking for, Michael Thomas should suffice your need.
The variety doesn't end there. There are options for different dimensions, arm style, back style, seat style, and many more. If you are looking for a more personal look at a higher price, there are some special collections you can browse through.
Beautiful Fabrics Selection
Furniture shopping can be very tricky since there is a lot to consider. On top of that, choosing fabrics for upholstery can make things even more challenging.
But thanks to Michael Thomas, they have made the fabric selection pretty easier with different types of fabrics, composite, and leather options.
This wide variety of fabrics and color options ensures you find your preferred upholstery to decorate your furniture. Just like the furniture collections, special collections are available with the fabrics too.
After you have selected the furniture and the fabrics, it's time to put the final nail in the coffin by choosing the decorative elements. In this segment, Michael Thomas has showcased its simple yet innovative options.
Cushioning options, decorative pillows, nail heads, tape and trims, finishes, and stitching options are all available to treat yourself with a more customized decretive look.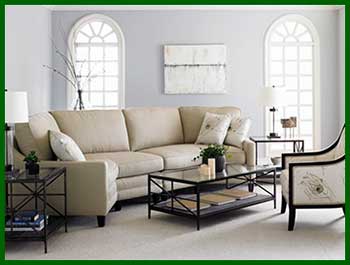 The furniture industry has notoriously endangered the environment surrounding us with synthetic materials and wood wastage.
However, Michael Thomas has always been very concerned about this matter and has taken some significant steps to minimize the environmental damage in every aspect, like the wood, fabrics, cushioning, and frame.
Whether it's chemical use, reducing scrap wood and fabrics, or complying with regulations. Michael Thomas has set the standard for other furniture brands regarding environmental friendliness.
According to Michael Thomas furniture, quality is the foundation of everything it does for the customers. After relying on these brands for years now, I can confidently say this statement is true.
Everything from the fabrics to wood is collected eco-friendly, maintaining the highest quality. Over the years, I have noticed changes in product variety or decorative options, but Michael Thomas's commitment to US-made furniture has remained the same.
What Could Have Been Better With Michael Thomas Furniture?
Though Michael Thomas continuously tries to develop every aspect of their brand, below, I have discussed some issues that need improvement.
Availability is a concern for Michael Thomas. Luckily, I always have retail partners and design services available in the cities I have lived. However, when it comes to recommending a friend or family, the availability in smaller cities becomes an issue.
The cost is another slight concern who are planning to get their house filled without breaking the bank. There is no doubt the Michael Thomas products are high quality, which justifies the cost.
However, this brand should focus more on being affordable to middle-class customers.
Final Words
That's a warp for today. I hope my Michael Thomas furniture review will help you better understand the brand. I am well aware that choosing furniture brands can be notoriously overwhelming.
So many brands have different prices, making the process even more challenging.  But if you are looking for a brand that has the perfect balance of everything, like product variation, design, and performance, Michael Thomas can be an excellent choice for you.