Let me tell you a bitter truth – a pair of ugly windows and doors can dramatically ruin the whole aesthetic of your sweet house, even if you decorate your home with the most expensive furniture!
And that's where the top-notch windows brands come into play. But most of us get confused about choosing a single one, especially when it comes to Sunrise Windows and Pella.
So today, I'll walk you through their common differences, features, and so on right here.
Quick Comparison Between The Two Windows Brands
| | | |
| --- | --- | --- |
| Specification | Sunrise Windows | Pella |
| Design & Style | Limited Choices | Vast Style Options |
| Quality | Best for Top-notch Materials | Better for Minimal Product Line |
| Installation Guide | Not Included | Included |
| Energy Efficiency Level | 0.17 U Factor | 0.15-1.20 U Factor |
| Screen View Option | Pet Screen Opti-view | Roll Screen In-view |
| Cost | Low | Relatively High |
Key Differences Between Pella And Sunrise Windows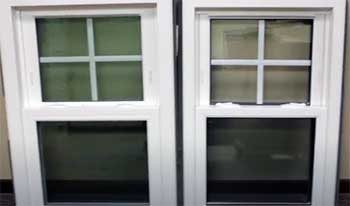 Hands down, design is one of the primary factors to consider when we think about getting any windows.
In fact, this is where we look at first to judge the product straight away.
Talking about the Pella, it features a variety of different styles of customs, pictures, and specialties, ensuring more variations around indoor designs.
Here, you'll get the front, patio, and strong-style doors. In fact, if you compare Pella with Great Lakes Windows or any other brands, you can see the same pictures!
On the flip side, the Sunrise Windows come in coastal, garden, and hopper styles and shapes. Moreover, it gives you a sliding-style door.
You shouldn't overall the importance of overall quality; it doesn't matter whether they're doors or windows. Despite lagging in styles, Sunrise Windows won't let you down as it ensures excellent quality that you'll love it.
For instance, Sunrise features top-notch materials, making it much better for every homeowner. So at least you won't have to be worried about that.
Although Pella also has a reputation for its optimal performance, it is still not as good as Sunrise in terms of quality on account of its minimal product line.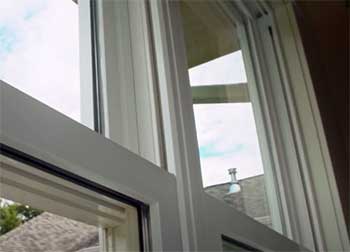 Here comes the neck-to-neck battle because both Sunrise windows and Pella stand out for their outstanding glass types.
Each can offer ultimate protection against extreme sunlight, heat, and U.V. rays.
The manufacturer of Pella includes low-insulating glass, triple-pane, dual-pane, and advanced formula, making it aesthetic and protective at the same time.
Here, the Sunrise Windows feature u-plus thermal, Omega, double pane, and triple pane glass as well for ensuring the same level of beauty and protection. Moreover, its ultra u-plus can withstand U.V. rays in the best way possible.
Wondering which one is easier to install?
Well, unfortunately, Sunrise Windows won't let you get any installation guide or user manual. This means you'll definitely have to take assistance and advice from expert services.
In contrast, Pella tends to provide an extra installation guide to help you out. Still, I'd recommend taking help from a seasoned person unless you're a pro.
This you, you can ensure the installation task more precisely and perfectly.
Both Sunrise windows and Pella got the ideal U factor to stand out from the rest. However, you'll notice even minor differences around them, as the Sunrise has got .17, while the Pella features about .15 to 1.20.
So here, Pella stands out once again! However, if you compare Sunrise with Windows World, that's a whole different scenario!
In the fewest possible words, a screen of window glass assists in offering protection against dirt, dust, and such components which turn your doors/windows look dirty.
Thankfully, the Sunrise windows offer 2 different screen types, including opti-view and pet screens. Furthermore, the pet screen ensures optimal resistance against scratch and stuff like that.
Whereas Pella windows feature a roll screen and in-view screen, allowing you to get a crystal clear view.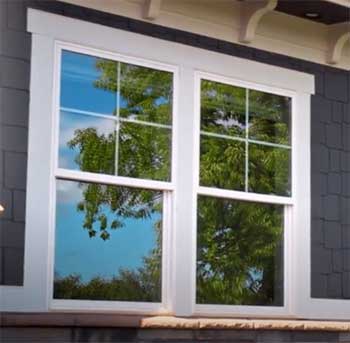 Alongside the prominent specs I've described above, both Sunrise and Pella windows include a few more features to take place in your "priority list."
Let's say; Sunrise comes in decorative options, including triple seals (weather-stripping), internal trim, narrow line, and polyurethane frame.
Moreover, the frame quality it comes with is fusion-welded, ensuring ultimate longevity. In addition, the warm edge max capacity adds icing to the cake!
Don't worry if you're a fan of Pella! It also gets a lot of striking features at this point. Safety sensors, integrated shades, a noise reduction feature, you name it; its capability of protecting against U.V. rays and heat is on the next level that I can guarantee!
Here comes the last but not least part of these two wonderful window brands. It's crucial to get familiar with the cost of the product so that you can know whether you can afford the stuff or not.
When it comes down to the Sunrise, the average price range (windows) is anywhere around 400-800 dollars or so. Besides, the high-end one (door) will cost you about 3000-3500 dollars.
The brand "Pella," on the other hand, will charge nearly 500-1200 dollars (windows). And the door will cost you a pretty penny as the range is around 5000-5900 dollars.
So, here, you can see that the price range of Pella is a bit higher compared to Sunrise. So Sunrise can definitely be your go-to in case you're tight on cash!
Which One Can Be The Best Fit For Your Home?
As you can see, both Sunrise and Pella stand out for their striking features, including their brand reputation and popularity. So there might still be some confusion among the customers about which one is even better, right?
Well, if you're in the same dilemma, I'd suggest relying on the Pella for its optimal performance, aesthetic styles, excellent noise reduction option, and ideal energy efficiency level.
However, it may hurt your pocket as it is relatively more costly than Sunrise.
On the other side, Sunrise Windows won't let you get disappointed because it ensures better quality at a reasonable price range. So, right now, the ball is in your court!
Frequently Asked Questions (FAQs)
Who makes Sunrise Windows?
Indeed, MI Doors & Windows acquires Sunrise Windows. They have a reputation for being a precise manufacturer of aluminum, vinyl, and fiberglass windows. Also, their sliding patio doors are gradually becoming famous among homeowners.
How long has sunrise windows been in business?
The brand Sunrise Windows has been in the industry since 1994. Despite not being that older, it still earns many awards and popularity for its stylish, modern, and unique innovations.
Is Pella Windows a good brand?
Of course, it is. In fact, Pella is one of the most favorite and common names among homeowners for its alluring styles, superior performance, and several additional features.
And guess what? The noise reduction feature it comes with will eliminate the annoying outside noises as much as possible. So, on account of its numerous features, almost every model of Pella will cost an arm and a leg!
What are the most cost-effective windows?
The windows made of aluminum will be the most cost-effective in the current market. Vinyl is another reasonably priced material you may look for. To get such an item, spending at least 325-400 dollars will be needed. 
Conclusion
The battle of Sunrise windows vs. Pella was quite fun as they were almost head-to-head in several aspects. So it's your decision about where you want to spend your valuable bucks.
Long story short – you can go for the Sunrise without thinking twice, only if quality and budget matter most. In contrast, if you need a more stylish, energy-efficient, and versatile one, the Pella doors and windows should be your ultimate cup of tea!