When choosing windows, several important aspects need to be considered, such as style, color, design, quality construction, installation, frame material, cleaning & maintenance, etc.
You want to make your home more comfortable through windows.
They need to be functional and create a path of getting ample natural light inside the house. Here we come up with a discussion on Okna vs. Marvin Windows. In this article, you will get a complete overview regarding which one is the best in certain aspects.
Quick Comparison Between The Two Windows
Check out this small table to get a brief idea about window brands.
| | | |
| --- | --- | --- |
| Specifications | Okna Windows | Marvin Windows |
| Frame Material | Only vinyl frame materials | Fiberglass, aluminum, and wood |
| Window Options | Double hung, slider, casement, Bay, and Bow. | Corner, awning, Double hung, slider, casement, Bay and Bow, sliding, etc. |
| Versatility | Different types of colors and designs | A wide range of design options |
| U factor | 0.25 | 0.20-0.32 |
| Durability | Decent Durability | Extremely Durable |
| Price | Less pricey | More pricey |
| Warranty | Lifetime warranty for the first homeowner | Limited lifetime warranty and 5-year installation warranty |
 Primary Differences Between Marvin And Okna Windows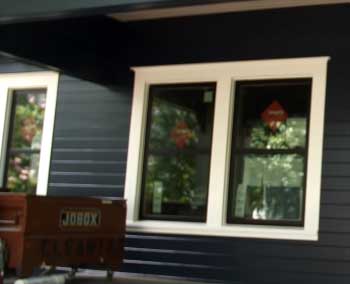 Okna Windows have only vinyl frame material. There are many benefits of vinyl windows.
You won't need to paint and stain them. They are not prone to fading, warping, cracking, or peeling.
These windows are equipped with ultraviolet light (UV) stabilizers and polyvinyl chloride (PVC) to make them highly resistant to environmental factors.
Sunlight won't degrade their quality. Okna is different than Pella windows in that sense too!
In contrast, Marvin windows are made from three types of frame materials: fiberglass, aluminum, and wood. Fiberglass windows are extremely stronger than vinyl windows.
Plus, they have increased energy-efficient properties. This type of window is less prone to expand from adverse weather conditions. External weather conditions will cause minimal harm.
Aluminum windows have a top-rated standard, which you can use for residential and commercial purposes. They are resistant to rust. Their lightweight construction ensures simple installation.
Okna Windows are generally available in five varieties. For example, their double-hung windows offer superior ventilation and increased safety. They are easy to clean and maintain.
Casement windows require a less external framework and hardware, making the installation task easier. They also work well with other window styles and add architectural distinction
On the other hand, Okna windows are available in nine options. For instance, awning windows can add a contemporary and customized unique look to increase the home's appearance.
Another beautiful window is the Specialty shape that you can install with other windows or alone. Their unique style adds greater value. Also, they cause minimal heat and air loss.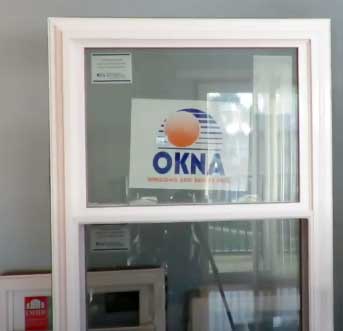 Okna offers a limited customization option, while Marvin offers ample customizing options.
Okna Windows are available in various glass options, grid patterns, interior & exterior options, glass options, screens, configurations, etc.
Contrastly, Marvin windows have different exterior & interior finishes, hardware, glasses, screens, divided lites, casings, and window opening control devices.
Plus, you can install Marvin Lock Status Sensor to ensure extreme security for your home.
The U factor rating of windows is highly related to their performance. The lower the rating, the better it is to keep heat inside the house. It is more critical during the winter heating season.
Okna Windows come with a 0.25 U Factor rating, whereas Marvin Windows have a 0.20-0.32 Factor rating. Windows from both brands can show reliable energy efficiency performance.
Compared to Okna Windows, Marvin Windows are more durable because they are made from higher quality materials.
Additionally, the manufacturer follows a more practical manufacturing process to make them. Also, they are equipped with many advanced technologies.
Okna Windows are more affordable than Marvin Windows. However, both brands offer a wide range of product lines in different price categories.
Before choosing a particular type of product, make sure to consider its compatibility and effectiveness for a specific situation.
Okna Windows have a lifetime warranty. But it applies only to the first homeowner. The second owner can't claim the warranty if the owner is replaced.
In contrast, Marvin Windows has a transferrable limited lifetime warranty. Also, they offer a 5-year installation warranty if you install the window professionally.
Which One Will Be The Best Fit For Your House?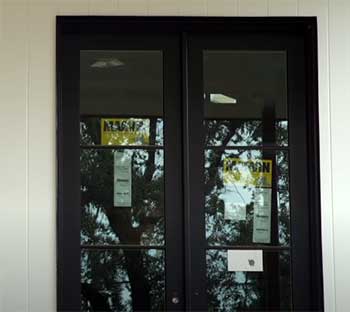 When choosing a particular brand, you want to consider several important aspects to get the best bang.
Okna Windows is a decent choice if you prefer a more affordable option and only need vinyl windows. They offer limited customizing options too.
On the other hand, Marvin Windows appears a realistic choice if you want a premium option.
Its extreme durability and energy efficiency are worth the money you invest.
On top of that, Marvin Windows has a transferable warranty, which also increases the property value.
Frequently Asked Questions (FAQs)
What Windows Are Comparable To Marvin?
 Andersen Windows is one of the biggest competitors of Marvin Windows due to its function, construction quality, design, and reliability.
Is Marvin A Good Window Brand?
Marvin Windows are made from high-quality materials. Their solid frame and sturdy construction make them highly durable. They are pricey, but it is worth the investment.
How Long Has Okna Windows Been In Business?
Okna Windows has been in the business since 1994. They have already got a lot of positive feedback from their customers due to their commitment to satisfaction and advancement of products.
Are Marvin Windows As Good As Anderson?
Both brands are no less since buyers and contractors recommend them. But Marvin windows are easily available and have a better warranty process. In contrast, Andersen windows are slightly more affordable.
Final Thought  
That's the end of our discussion on Okna vs. Marvin Windows. We have already outlined all the essential details regarding each window brand.
Before picking any particular window brand, ensure it matches your home requirement and adds the best value.
A window with a higher price tag doesn't necessarily mean it will be the best choice for your house. Note down each criterion and evaluate them. More importantly, they need to be highly functional and make your home comfortable.