If the panes and frames of your windows start to wear off, you might need to replace the windows. This process can be a little bit harder for you if you don't have enough knowledge about different types of windows.
People are being very conscious about the interior design of their houses. As a result, the window market is growing rapidly, and companies are giving their best to attract customers.
In this article, we will walk you through the analysis of two major players in the market- Great Lakes windows and Pella.
A Quick Comparison Table
Here's a comparison table between these two to identify the differences more quickly –
| | | |
| --- | --- | --- |
| Specification | Great Lakes Windows | Pella Windows |
| Material | Aluminum, vinyl | Wood, fiberglass, vinyl |
| Cost | Less than Pella | Expensive |
| Product variation | A vast range of styles | Less than Great Lakes Windows |
| Customer review | Positive | Positive |
| Service | Better | Good |
Key Differences Between Great Lake And Pella Windows
Now it's time to find out the differences between these two in detail-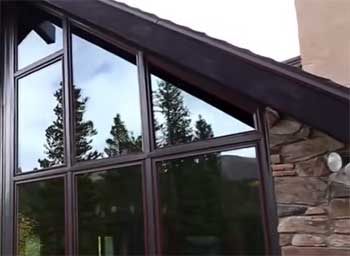 Before buying replacement windows, you should always thoroughly analyze the build material of the windows.
Great Lakes Windows mainly manufactures aluminum and vinyl windows.
Aluminum windows are strong, lightweight, and long-lasting. Aluminum windows may be customized to fit practically any frame design because of their flexibility.
The vinyl windows offer substantially superior heat and cold insulation and they require minimal maintenance. But if you want to match the color of the external paint, keep in mind that the majority of vinyl frame windows cannot be painted or stained.
Pella windows are made of wood, vinyl, and fiberglass. The most expensive window frame style is typically the wooden one.
Since you never need to repaint them, they also require less care. You can choose a style that suits your house because many wood windows come in a choice of exterior colors.
Fiberglass windows are tougher and more rigid than vinyl because they are produced by incorporating fiberglass needles into plastic. Only a few brands offer this option, and Pella is one of them.
We already know that Great Lakes Windows manufactures aluminum and vinyl windows whereas Pella Windows are made of vinyl, wood, and fiberglass.
From this information, you might assume that Pella has more product variation. But no, Great Lakes Window wins here.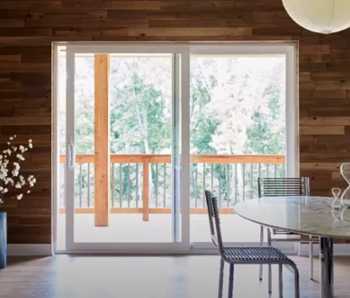 Great Lakes Window has three main product lines- ecoSmart, Comfort Smart, and Harbor Light. A wide range of windows is included in these lines.
Double hung windows, sliding windows, casement windows, awning windows, picture and shaped windows, bay and bow windows, garden windows, patio doors, basement windows, etc., are their popular styles.
However, Pella introduced their product line according to the build material instead of styles.
For example, Pella Reserve, Pella Architect, and Pella Lifestyle series offer windows made of wood. Pella 250, Encompass by Pella, and Pella Defender series offer vinyl windows, and lastly, Pella Impervia offers fiberglass windows.
The durability of a product mostly depends on the build material. In the case of Great Lakes Windows, their aluminum options are more durable and the perfect choice for use in the commercial sector.
Pella's wooden and fiberglass options are comparatively better than the vinyl. So if you are thinking about replacement windows for your house, Pella's wooden and fiberglass options will be the best if you prioritize the durability of the windows.
Customer Review and Satisfaction
The customer review for both Great Lakes Windows and Pella is positive. But you can find some fluctuation here and there.
A few customers said that the vinyl windows of Great Lakes Windows are weak, and some complained about the broken seal.
Pella rarely gets any negative reviews about its products. Rather, they face complaints about their service. Though this company promotes a lifetime product warranty, they often break their promises.
Company History And Reputation
We can't deny that people tend to trust companies that have a glorious history and consistent reputation. Though small companies can also serve better quality products, customers do not consider their products in the first place.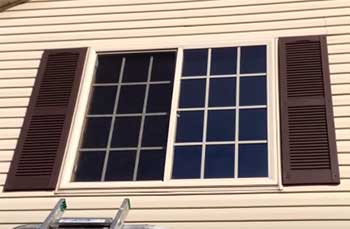 The Great Lakes Windows has a long history that dates back to 1981.  
Ply Gem is their parent company which is a pioneer in performance home exteriors contributing to the creation of their unique vinyl composition.
On the other hand, Pella Corporation was founded in 1925 and has been manufacturing windows and doors since then. 
With 17 manufacturing facilities and more than 200 showrooms across the nation, Pella have more than 8,000 employees. Pella is a much older company than Great Lakes windows and has a better reputation.
Which Windows Brand Stands Out?
To decide which one is better for your house, you have to prioritize your needs and wants. If you are looking for stylish options, Great Lakes Windows is for you.
But if you are looking for durable options, Pella stands out. The aluminum windows of Great Lakes Windows are also durable, but these are more suitable for commercial purposes.
Frequently Asked Question (FAQ)
Who owns Great Lake windows?
Ply Gem owns Great Lakes Windows since 1981. Ply Gem is one of the market leaders in manufacturing home exteriors.
What are the most high end windows?
Andersen Windows, Pella, Milgard Windows and Doors, Simonton Windows, and door are some of the high-end windows in the market.
What brand of windows does Window world use?
Associated Materials Incorporated (AMI) is the brand that Windows world use. One of the biggest replacement window manufacturers in the world, AMI was established in 1947.
Who is the most affordable window replacement company?
Champion Windows and Castle Windows are the most affordable window replacement company.
Final Words
For a variety of reasons, it might be necessary to replace the windows in your house. But it can be difficult to find the right provider for your replacement windows.
If you do not make a wise decision while choosing the provider, it can bring you a huge hassle in the future.
The Great Lakes windows vs. Pellaanalysis can help you to choose the suitable window replacement for your house as people often get stuck in a dilemma between these two.