If you invest in a good window, you won't have to use heating and cooling systems as much. That's why we've come up with the two best windows in a comparison format so that you can have the best one.
Pella windows have exclusive variations, but Stanek windows lack behind in it. Moreover, Pella window material has diversity and extended durability, whereas Stanek is just Vinyl.
Other than these two, let's check out some other interesting ones too.
A Quick Comparison Table
| | | |
| --- | --- | --- |
| Specifications | Stanek Windows | Pella Windows |
| Exclusive windows | None | Picture, specialty windows |
| Sunroom variation | Moderate | Excellent |
| Material | Vinyl | Wood, Fiberglass, Vinyl |
| Weather resistance | Good | Best |
| Performance | Pretty good | Excellent |
| Pricing | Lower | Higher |
Key Differences Between Stanek And Pella Windows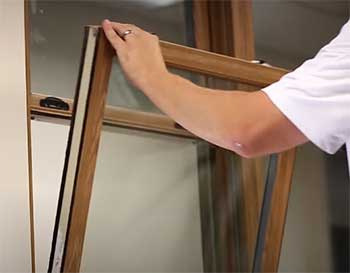 Well, not all houses have similar windows.
Keeping that in mind, Pella windows have their picture and specialty windows exclusive to Stanek windows.
Picture windows are fixed-frame windows which are known as non-operable windows.
If you have the floor to ceiling designs, picture windows have different diverse sizes, bringing ample light to your house.
Moreover, picture windows ensure a larger amount of security and energy efficiency. Picture windows material is wood with simple and sophisticated designs.
Besides familiar windows, Pella offers several additional window types. Such as it has French casement, push french casement, swing casement, tilt-turn windows, hopper windows, etc.
All of these have higher specifications, ensuring a traditional look and having modern windows on their bucket list.
This diversity allows you to have windows next to a walkway, balcony, bathroom, etc.
But unfortunately, Stanek windows have limitations in its criteria. As a result, you can't fit their windows into every area. That's what is unique about the exclusive windows of the Pella brand.
When relaxation and sunbath are your prime concern, what can be better than a sunroom? One of the fun things is within a low budget; it adds breeziness and casual nature.
Two of the brands have their sunroom feature option for windows. Starting with Stanek sunroom windows which promise a relaxing indoor space with the feeling of an outdoor option.
They've customized option which allows you to incorporate your creativity into it. But if you check Pella sunroom windows, you can see their already presented variations.
Such as their Black sunroom, wood sunroom, plant oasis sunroom, and many others give you a clear picture of which one would go with your house.
Stanek brand believes in Vinyl for their window. However, some famous brands use Vinyl as their material but cannot match the structural and thermal performance quality.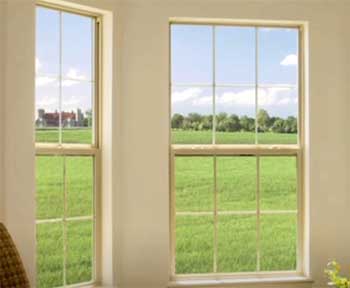 But that's different for the Stanek brand.
Vinyl ensures durability and stronger capability for your windows.
Other than ordinary Vinyl, Stanek vinyl is higher in visual and performance at an affordable price.
Pella windows material is wood, fiberglass, and Vinyl. Let's not talk about Vinyl anymore.
How are wood and fiberglass playing a significant role in making Pella windows durable?
Do you need durability, weather resistance, and maintenance free? Fiberglass is the one for you. It ensures no breakage with long-lasting durability.
Moreover, the powder coat finishing of Pella windows fiberglass ensures no chipping, chalking, or fading even in dark colors, so the beauty remains forever.
And their last one is wood windows, one of the most customizable materials. Various features and the ability to personalize a window of wood make it matchless.
As we already know, Stanek windows material is Vinyl which doesn't absorb water and doesn't expand or contract compared to other materials.
Even in extreme cold, heavy rainstorms, snow, or hail, Stanek windows hold up without cracking, warping, peeling, etc.
We are now talking about Pella windows which have EnduraGuard wood protection. Through this advanced protection, windows remain safe from stains and moisture.
Even Pella windows fiberglass, if exposed to any adverse climate, ensures that windows don't expand, contract, or become brittle.
Moreover, the strong impact-resistant glass ensures that your windows remain safe even in a hurricane.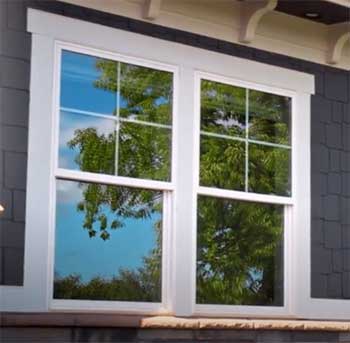 Looking at other features, you can clearly state that Pella windows are comparatively better than Stanek windows.
Why?
Well, due to it having so many advanced features which Stanek windows lack.
For instance, Pella windows have sound resistance, energy resistance, greater energy efficiency, weather resistance, and many features.
Also, with just a tap and the integrated security sensors gives you the power to monitor yourself from virtually anywhere!
Due to these factors covered, the performance of Pella windows is the best in terms of Stanek windows.
If the features puzzle you, don't worry; the pricing feature is yet there.
Regarding pricing, Stanek windows win the game, not Pella windows. And it should because the extra features of Pella windows cost a bit more.
Pella vinyl windows prices range from $80 to $450 per window, which are the most expensive. In contrast, the price range of Stanek windows is $50-$85 per square.
Having said that, relying on these affordable Stanek windows isn't a bad option if your budget is tight.
Which Window Is Better For You?
Let's summarize it for you into a single part. Which window is better for you?
Well, the best way will be the features and, most importantly pricing of the windows.
Stanek windows will be ideal if you're on a tight budget and want to keep some money saved. Other than that, in terms of features, Pella windows are way too much better for weather resistance, material, etc.
Frequently Asked Questions (FAQ)
Which window company is the best?
There are many, but we're listing some: Andersen windows, Milgard, Pella, Marvin windows, etc.
Who makes Stanek Windows?
Stanek Windows are made exclusively by significant day improvement, LLC.
Where is Stanek Windows made?
Stanek windows are made in Ohio, and their headquarters is located south of Cleveland, Ohio.
What are the best windows for new construction?
The best windows for new construction will be Vinyl. Being affordable, energy efficient, and low maintenance makes it the best window.
Conclusion
In conclusion, we all know choosing the right windows to enhance the beauty of a house a thousand times better. That's why we've come up with the comparison of Stanek windows and Pella.
After a detailed inspection, we can claim that the Pella window is better than Stanek in terms of features. In comparison, Stanek windows are more budget-friendly.