While purchasing windows, some factors that should be kept in mind are their material and durability. As this decides how long you can enjoy the product comfortably.
Keeping that in mind, we've come up with the comparison table of Pella Encompass and 250 series windows. This highlights some of the essential features which help you to distinguish between the two of them.
Such as -not only do the 250 series windows have exclusive products that Pella encompasses. But it also has a hidden screen option which Pella encompass lacks.
Comprising these two differences, there are some valuable features. Let's check them out. So, let's go ahead-
A Quick Comparison Table
| | | |
| --- | --- | --- |
| Specifications | Pella Encompass | Pella 250 Series windows |
| Exclusive products | None | Awning window and casement window |
| Material | High-quality vinyl | Vinyl, fiberglass |
| Durability | Moderate | Excellent |
| Hidden screen | No | Yes |
| Protection | Has weather protection | Triple weatherstripping |
| Noise Reduction feature | Unavailable | Available |
| Pricing | Lower | Higher |
Key Differences Between Pella Encompass And 250 Series Windows
Do you say diversities?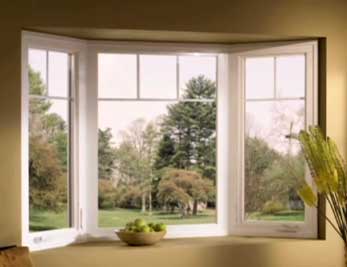 We hear Pella 250 series windows!
Yes, that's right. 250 series windows have different exclusive products, two of which are -Awning windows and Casement windows.
Beginning with Casement windows of the Pella 250 series, which deliver outstanding energy efficiency within a low-maintenance vinyl design.
Moreover, you get to personalize your casement window, which will enhance your house's unique structure.
Also, the triple-pane glass options give your house comfort and are 62% more energy efficient than single-pane windows.
Most importantly, the durability and never needed repainting features make it more manageable and convenient to use for the house.
With their exceptional everyday performance, enjoy enhanced security and privacy too. Now let's talk about another exclusive product of the series: Awning windows.
With easy-care and multi-chambered frames, Awning windows occupy the market. Moreover, it's 52% stronger than ordinary Vinyl while ensuring ample ventilation.
Lastly, the durability keeps your fade-resistant vinyl formula beautiful for a number of days. That keeps your diverse weather in check and ensures outstanding weather performance.
Without these two, other windows are pretty similar to Pella encompass.
Material plays a significant role in the case of durability and longevity. That's why brands believe in materials that are efficient.
Pella Encompass windows are made of high-quality Vinyl. Vinyl is highly energy efficient and moisture-resistant. Vinyl wraps are comparatively less than wood and dents less than aluminum.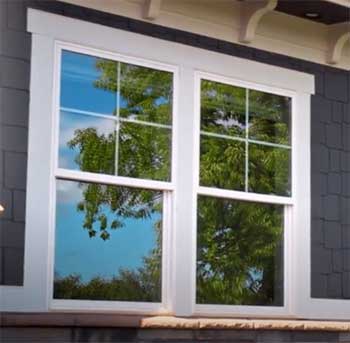 That's why you, encompassed by Pella vinyl, will not need painting, staining, or refinishing.
That ultimately saves your heating and cooling costs too.
Moving on, 250 series windows of Pella are also built with Vinyl and Fiberglass.
Vinyl material takes care of excellent weathering, durability, and color retention.
Also, the energy-saving system makes it more demandable. Additionally, the fiberglass material is also top-notch.
Fiberglass is referred to as the most robust material for windows. And the durability is matchless with it. It will neither expand nor contract or be brittle in environmental temperature swings. Be it any weather, and your windows will survive.
Well, the material speaks more about durability itself. Though it doesn't need any other clarification, it's one of the main factors which needs your attention.
Due to the Pella encompass material being Vinyl, it has excellent durability. The same goes for 250 series of windows.
But the 250 series of windows have EnduraGuard too, which protects. It saves the effects of moisture, decay, stains from mold, and mildew, even significant damage.
Also, the EnduraClad aluminum cladding resists fading for years and ensures the durability of windows just the way it was while purchasing. That's why the durability is comparatively better in 250 series of windows.
Pella 250 series windows have single-hung, double-hung, and sliding window whose windows folds away when the window is closed. Due to being made of durable screen cloth, you can use it for longer.
The hidden screen allows you to enjoy the view even if the window is closed. That will enable you to enjoy the most transparent view with this window screen, as it's like no other!
Unfortunately, Pella encompasses windows lacks this feature.
Due to the material, the windows have excellent weathering. Moreover, their weather protection system helps protect a house from leaks and drafts.
Also, there is less chance of warping, sagging, or bowing due to the precise welding process of Vinyl.
250 series windows are built in a way that which are able to survive in any weather condition like rain, snow, wind, and hail.
It also has tight weatherstripping, which reduces air leaks and channels water away. The triple weatherstripping features make it one of the most demandable and protected in the long run.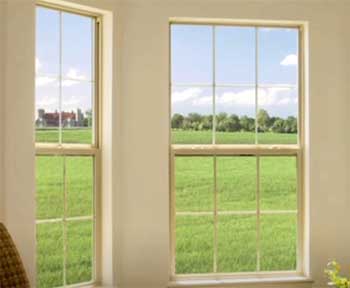 Not all windows have noise reduction features, but you'll be surprised that 250 series windows have it.
The extraordinary feature of 250 series windows is noise reduction cancels out all the sound.
When windows are closed, you can enjoy a calm environment with its noise reduction features.
Their triple-pane glass option takes care of your improved sound control and energy efficiency.
With less sound, enjoy the tranquility of your home!
Pella encompasses some other unique features but not this one.
We've almost come to the end of our article. One of the vital points is the product's price, which will help us distinguish which one to purchase.
Let's start with the Encompass by Pella, which costs $238 per window. Whereas 250 series windows usually cost $298 per window.
Basically, the 250 series windows are more expensive than encompassed Pelle windows.
Which One To Purchase, Pella Encompass Or 250 Series Windows?
If we look at the comparison table, we notice that 250 series windows have comparatively more features than Pella encompasses.
Not only does it has variation in products and material, but it also ensures better durability, protection, etc.
Sadly, 250 series windows with more additive features price is also more. The cost of components is you have to pay some more dollars.
However, relying on Pella to encompass can be your easy way to go if you have a tight budget.
Frequently Asked Questions (FAQ)
What are the different levels of Pella windows?
There are mainly six different Pella windows: awning, casement, sliding, bay and bow, and single and double-hung windows.
What is the best window Pella makes?
The best window in Pella is the impervia series of fiberglass windows. Due to their firm, durable, and energy-efficient properties. Moreover, it can withstand extreme weather and temperature.
Are Pella 250 Series windows Energy Star rated?
Pella 250 series windows are energy star rated. Due to its energy efficiency, it has to exceed energy star certification in all 50 states.
What is the strength of Pella 250 windows?
Windows need to be stronger so that they can resist and survive in any adverse weather. That's why Pella 250 series is 52% stronger than ordinary Vinyl and resists warping and twisting.
Final Words
To sum up the Pella Encompass and 250 series windows comparison, we can say that 250 series windows are comparatively better than Pella encompass in terms of features and quality.
Though the 250 series windows pricing is a bit more, the features could speak up for it. Yet if you have got a budget problem, relying on Pella encompass can be ideal too.
As both of them have some significantly good qualities of themselves.