When it comes to affordability and replacing your old windows with some newly made and durable ones, ReliaBilt has all your attention. They make several series of windows that are pretty famous among many homeowners.
But the series I have purchased from ReliaBilt is 3100 series windows.
At first look, the glimpse comes with durability and excellent vinyl construction. But I'd love to tell you more about this ReliaBilt 3100 Series windows in this write-up. So, keep your nerves focused.
What's Great To Talk About ReliaBilt 3100 Series Windows?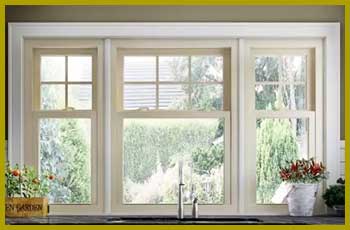 This windows series is being sold at Lowes, and the Brand has been here for a long while.
When we talk about the ReliaBilt, they make these windows from plenty of materials.
These include Aluminum, Vinyl, and others.
However, the series I will explain here is entirely made from Vinyl with many great features.
Let's explain each of them individually, and especially let me share my experience with you.
Best To Use For Replacement Windows Application
One of the primary purposes you can rely on this ReliaBilt Series 3100 Single Hung window is for the replacement of your old windows. It comes with a fantastic designed beveled and contemporary exterior.
The window has some tit in the bottom sash with the best working in any weather. I have used this single hung 3100 series to replace it with the old windows of my house, and all are proving themselves a value-for-money product.
DP-50 Rating With Easy Installation
These 3100 windows series come with a Design Pressure Rating of 50 that stands durable in most rugged conditions.
Besides, using it as a replacement window will not require you to follow hard and fast installation rules.
It took me just half an hour to finish one window replacement at my house. Because the window comes with all the necessary tools, including 3 jamb adjusters and a sill angle with a head expander.
One of the best things I have liked about the ReliaBilt 3100 Series windows is the vinyl construction.
When vinyl material is used in the construction of any material, it lasts longer than you can expect.
The durability increases as well, as there will be no rusting or chemical decomposing of Vinyl over a longer run. Believing that your Single Hung 3100 window will last longer.
Exceptional Energy Efficiency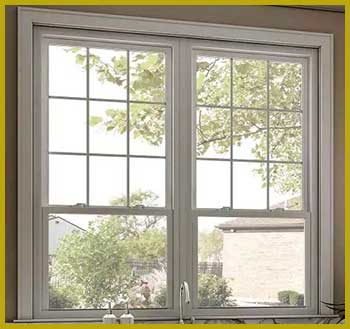 Suppose you install or replace your older windows with the ReliaBilt 3100 Series Windows.
In that case, I suggest you make this replacement in Summer Season. Because this window comes with higher energy efficiency.
The Low-E glass doesn't let the heat waves enter the room. Ultimately, the room temperature stays low.
Therefore, you can stay colder in the house even if a burning sun is shining outside.
The same is the case with the winter season because these windows won't let the warmth go out of the rooms.
Affordable Price With Great Warranty
These windows are proudly made in the USA, and ReliaBilt gives you an extended warranty of up to 30 years.
This warranty is given for seal failure. You can check the actual product for other warranty information.
However, you will find these series windows extremely affordable if the budget is concerned. Just spend around $150 or $200 and get your ReliaBilt 3100 Series Window.
Addition of Excellent Beauty In Your House
A Window doesn't always have to be durable and perfect; it must also be able to add fluent beauty to your house.
When you take a deeper look at the ReliaBilt 3100 Series windows, it gives you that beauty.
You can increase the look and beauty of your house with the 5/8-In contoured gird patterns. These patterns are officially created between those glass panes.
Moreover, it also makes it easier to clean this single-hung window from the inside and the outside.
Improvements ReliaBilt Needs To Make In ReliaBilt 3100 Series Windows
Despite enjoying so many benefits, I still have some mild issues with this windows series from ReliaBilt.
If they can improve the following downsides, these windows will be 10 out of 10.
Well, we can see that the windows do not come with multiple colors or finishing, even from the Brand.
That's why you may not like spending money on them. Also, painting vinyl windows could be a little difficult job to do.
Therefore, the ReliaBilt 3100 series windows must include more color options and finishings.
Sometimes, Low Installation Services
It's not with me, but a few customers had claimed low-quality installation service when they bought these windows from Lowes.
They said that the Guys Charged more bucks, and they left the work undone. Besides, there was also residue all over the ground and floors.
Therefore, Lowes also needs to pay attention to the installation side of these windows. The installers must be guided perfectly and know how to finish the job adequately.
Frequently Asked Questions (FAQ)
Who Are ReliaBilt Windows Made By?
Atrium Doors and Windows manufactured the ReliaBilt windows and relabeled them afterward. The 3900 series model is one of their premium model windows with more durability and quality construction.
Who Manufactures ReliaBilt Windows For Lowes?
Atrium Doors and Windows manufacture these ReliaBilt windows for Lowes.
Is ReliaBilt A Lowes Brand?
Yes, ReliaBilt Windows and Doors is an exclusive Lowes Brand. Lowes.com is one of the most popular online stores in the USA.
What Is The Best Vinyl Window Brand?
Anderson Windows, Champion Windows, and Castle Windows are one of the best Vinyl Windows brands available in the market.
Wrapping Up
For the people who think budget is the only concern when buying quality windows, the ReliaBilt 3100 Series Windows are the best options to consider. They are durable, quality-made, and come with all the required features.
There are some downsides, but the most ignorable and minor ones. Therefore, you can practically ignore those cons and still focus on the quality and beauty of these windows.
Have them and make an early replacement before the Summer or Winter arrives.