We cannot think of a house without windows. It makes our house look more attractive and elegant. 
That is why we have chosen the two best options you must look into- Provia and Pella. But to know which one is suitable, you must know everything about Provia windows vs. Pella.
Whether you plan to install a new window or replace an old one, you must make the right choice. Because cheaper and substandard windows will create many problems for you. 
So, I will discuss their differences, and you choose the right one for your home.
A Quick Comparison Table
Here, I will show you a table of differences between these windows. You can quickly look at them and understand how they are different. So, let's have a quick look at the table.
| | | |
| --- | --- | --- |
| Aspects | ProVia | Pella |
| Windows Material | Vinyl, Wood, Aluminum | Vinyl, Wood, Fiberglass  |
| Product Variations | Few Product Lines & Color Variation | Huge Product Lines, Colors & Design variations |
| Windows Quality | High Quality | Very High Quality  |
| Durability | Durable | Very Durable  |
| Availability | Highly Available  | Highly Available  |
| Service and Warranty | Transferable Lifetime Warranty  | Limited Transferable Warranty  |
| Price | $450- $850 | $350- $1000+  |
Key Differences Between ProVia and Pella Windows 
In this part, you will see different aspects of these two windows. At the end of it, you will be able to choose one for your home. So, let's get started without wasting more time.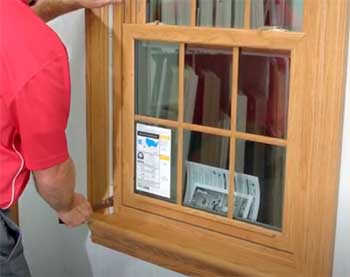 Material plays the most significant role in any product.
No matter who makes it, if the material is not good, the product is not good enough. It can't be more valid for windows. 
If you fail to choose a window with high-quality materials, it is a lost deal from day one.
Provia makes windows using vinyl, wood, and aluminum as its frame material when it comes to materials. On the other hand, Pella uses vinyl, wood, and fiberglass. 
Not many differences there. But both the makers use their technology to make windows. So, no clear winner here.
Brands & Product Variation 
The more product variation you see, the more option you have to choose from. Provia has three product lines under its brand name. All of these lines offer a variety of colors and versions of windows. 
On the other hand, Pella has 6 product lines that offer dozens of color variations and options.
These lines represent the quality and price of the windows. So, it is better to choose one with more lines under its brand. This way, you will have more options at hand. 
So, we can say Pella is the clear winner in terms of product variation.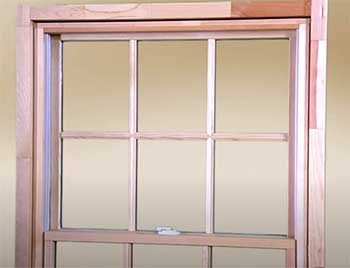 Quality is something that you must consider before buying a window. Both makers produce high-quality windows.
These windows are heat, moist, cold, and sound resistant. 
So you know, there's no compromise in quality. But, Provia provides their high-end windows at less price.
They use very quality materials like vinyl, wood, and aluminum to make the frame.
Pella's high-end windows are a bit pricier. They use fiberglass, wood, and high-quality vinyl to make windows tough and durable. Because of the superior materials, these windows are impact-resistant and soundproof.
Both Provia and Pella make durable, tough windows. They use super sturdy materials to make their window frames. As a result, they always tend to last longer. 
For Provia, windows are made from an aluminum body and high-resistant glass. But as far as durability is concerned, most users prefer Pella windows.
Pella windows have the sturdy aluminum and vinyl frame and rugged and toughened glasses. This particular feature makes Pella windows stand out from others. 
They make their windows super solid and durable without compromising design or other features. So, Pella holds the crown here.
Both Provia and Pella windows are nationwide available. They have showrooms in all the states of the USA. Apart from that, you will find them in certified dealer stores. 
Both Provia and Pella are well-established household material manufacturers.
Over the years, both have developed their brand value and reputation. So, it's a tie between Provia and Pella regarding availability. You will find both windows near your home, or you can order online.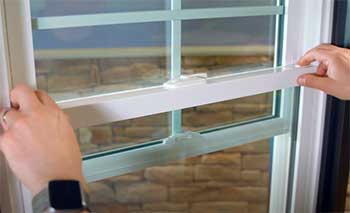 Service and warranty are the essential matrices for product selection. You should choose a window that provides better after-sales service and warranty. 
Because windows can easily get damaged, you might need a fast equipment supply and smooth servicing.
Provia and Pella offer services across the USA and other countries with showrooms. Provia windows come with a transferable lifetime warranty. 
On the contrary, Pella provides a limited lifetime warranty with 2 years of servicing and 10 years of transferable warranty.
Brand's Popularity and Recommendations for the Purchase
We all know that Pella Windows or doors have been here for a reasonable period. And this brand is counted among some of the top tired brands for windows and doors in the market.
Of course, Pella windows are more popular than Provia windows.
Yet, the reviews I've seen on those community forums ensure fewer future recommendations for the Pella windows for several reasons.
At the same time, even if the Provia brand is not THAT famous, people are recommending it more to get the value for money products.
The brand has made itself worth it over the past few years. Yet, Pella has a bigger production line, and Provia may not compete with Pella Windows in its undeniable long-term reputation!
Installation Service Provided?
Regarding Pella, they provide you with a Contractor so that your windows must be installed with care and extra security.
They calculate the window's prices with or without this service. It means when you are at Pella windows, you can let go of the struggle you'd otherwise have to do in finding a contractor.
However, Provia windows may not provide a contractor, so you must find one.
Wherever you compare Provia Windows with Pella, the Sales guy would give higher recommendations for Provia Windows over Pella Windows.
In that case, we assume that Provia has better customer service as well as if the brand is being recommended this highly.
In contrast, I've not seen any bad reviews regarding the customer service of Pella Windows but they are often not recommended top-of-the-line windows by the same Sales Guy.
Windows Usage or Installation When
A lot of windows experts recommend that one should install the Pella Windows when you've bought a new house, apartment, or building.
Conversely, they recommend that Provia windows be installed if you are going to sell a property and intend to increase its value.
Both will serve great for these specific purposes.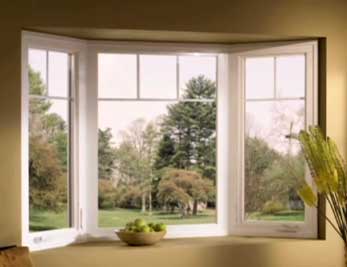 Price is another crucial factor in choosing your windows. You choose your windows based on price.
But some windows are inexpensive but take a lot of money to install. Price also depends on what body frame you are using.
Between Provia and Pella, lower-end Provia windows are more expensive than Pella.
Provia windows start from $450, whereas Pella windows start from $350. 
But when you rise to the higher ends, Pella windows are more expensive. They will cost you more than $1000. But you will get high-end Provia windows for $850.
Which Windows Will Be Suitable For Your House? 
After reading the detailed discussion, you should already be clear on your choice. Both the windows makers are good in terms of quality and services. 
It comes down to you what you choose. But you should choose it carefully.
Both brands have a variety of window collections and designs in their portfolio. You can choose one based on the color, design, size, and type. Make sure you choose one that perfectly fits your house.
If you want to buy good-looking and high-end windows at less price, you should go for Provia. For lower-end ones at an affordable price, go for Pella. 
If you want expensive high-end windows with many colors and design variations, you must choose Pella windows. Here is another summary of the two for you.
| | | |
| --- | --- | --- |
| Features | Provia Windows | Pella Windows |
| Brand's Popularity and Recommendations for the Purchase | They are less popular than Pella windows, but over the years, they have had more recommendations from a variety of customers | More popular brand but has had a lower rate for the customer's recommendations over the few years |
| Installation Service Provided? | You'd have to hire your own contractor for the installation | Pella will provide his own crew for the windows installation |
| Customer Service | Excellent | Standard |
| Windows Usage or Installation When | You are about to sell the house | You are about to start a new living in a new house |
Frequently Asked Questions (FAQ)
How long has ProVia windows been in business?
Provia has been making house-building materials since 1977. They have been in making windows for more than 40 years. Over these years, they have built a brand value and reputation. Now they are a vital player in the market.
Does ProVia make new construction windows?
Yes, ProVia makes high-quality and custom-made new construction windows. They are also famous for their replacement windows. They are affordable and pretty good in quality.
What are Pella windows made of?
Pella window frames are made of either vinyl, wood, or fiberglass. They use rugged and super tough glasses to make their windows. These windows are engineered for long-lasting and durable. 
How many window styles does Pella produce?
Pella has 6 different types of windows in their portfolio. They are casement, sliding, awning, hung, and bay & bow.
Final Word 
After reading our detailed discussion on Provia windows and Pella, I'm sure you already have selected your go-to window. Windows is an essential element in your house; you cannot go wrong with this one thing.
However, one last suggestion for you: do not fall into the trap of marketing and advertisement. Look into the products and select one that fits your house.