ProVia and Marvin are both the stars of the windows market. They provide quality windows to the customer, but they have some differentiations in material, wood type, design, ratings, price, etc.
You might be wondering if window brands matter or not. Yes, they matter. That's why you need to make your decision very carefully, as there are so many window companies to pick from.
To make your task easier, here's a detailed analysis of the two greatest windows companies, ProVia and Marvin.
A Quick Comparison Table
| | | |
| --- | --- | --- |
| Specifications | ProVia Windows | Marvin Windows |
| Material | Wood and vinyl | Wood, high-density fiberglass, ultrex fiberglass, and extruded aluminum. |
| Wood type | Oak, cherry, and maple | Pine |
| Designed options | Better | Good |
| Price | Expensive | Less Expensive |
| Average Ratings | 4.7 out of 5 | 4.9 out of 5 |
In-Depth Differentiations Between ProVia And Marvin Windows
Let's have a look into the major differentiations between these two window companies for your easy understanding: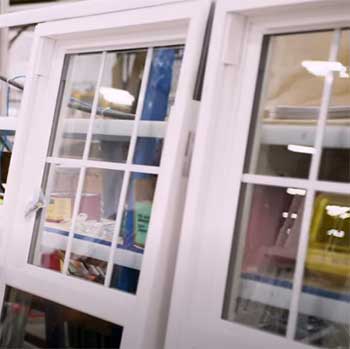 Knowing about the material of the windows is one of the most important tasks because it gives you a clear idea about which window is ideal for you.
There are many window material options available, but you must determine the pros and cons of those materials.
Provia has only two types of material for their window framing – vinyl and wood.
Between vinyl and wood, they produce vinyl windows the most, and they are also popular for their vinyl windows.
Vinyl windows can be an excellent choice for your house.
For domestic use, vinyl windows are the low-maintenance option. ProVia uses SunShield vinyl, specifically designed to withstand the damaging effects of weather and UV light.
Wood is customers' all-time favorite window framing material. It gives an elegant look to your house.
ProVia and Marvin both use wood. But Marvin has three other types of window material- high-density fiberglass, ultrex fiberglass, and extruded aluminum.
The strength and weather resistance of fiberglass windows are both exceptional. For fiberglass windows, effective sealing is employed to reduce noise. Windows made of fiberglass are very energy-efficient.
Fiberglass windows are extensively utilized in environmentally friendly buildings since they lower the carbon footprint of the structure and are recyclable.
These windows are extremely robust and durable against dents, scratches, and brittleness. The strength-to-weight ratio of fiberglass windows is very high, and they are also very light in weight.
This window material is more durable than vinyl, aluminum, and another type of wood composite.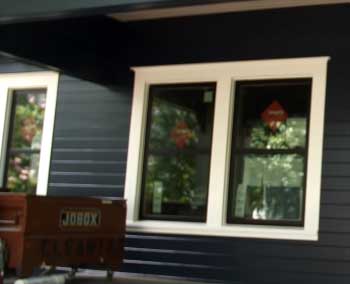 If you've already decided that you're going with wood framing, read this part carefully.
There are different types of wood used, and each one has its unique characteristics.
ProVia uses oak, cherry, and maple wood for their wood framing.
Oak wood is a durable hardwood and has been considered the material of choice.
Oak possesses excellent dimensional stability. It has a wonderful appearance and works wonders as thermal and acoustic insulation.
On the other hand, the reddish cherry color is the ideal hardwood option for the highest caliber wooden frames if you want to create a pleasant atmosphere.
Maple wood has some extremely distinctive characteristics that make for beautiful frames. It is an extremely tough and long-lasting wood with appealing grain patterns.
However, Marvin has only a pine wood option. So if you want wooden frames for your window, you should pick ProVia as they can offer you more options than Marvin.
But pine has some great specifications that might attract you. Pine is not only less expensive, but it also has all the qualities that a window or door product needs.
If the design is your first priority, you must be confused between Marvin and ProVia as they both have a vast of designed options and collections available.
Marvin divides their window collection into three different series – Marvin Signature (Coastline, Modern, Ultimate), Marvin Elevate, and Marvin Essential.
ProVia also has various window series which include these window types- Double Hung, Slider, Casement & Awning, Hopper, Picture, Garden, Bay & Bow, and Architectural Shapes. Endure, Ecolite, Aeris and Aspect are their most popular window series.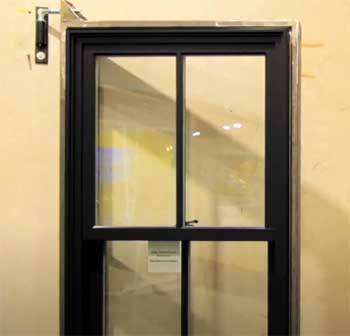 Depending on the series, upgrades, and installation requirements you choose, ProVia windows cost between $500 and $900 when fully installed.
The storm windows they provide are in this lower price range.
While their luxury Aeris model is at the upper end of this pricing range, the Integra is in the middle.
A Marvin double-hung window from their Ultimate Series would typically cost between $250 and $800 per piece.
Total installation costs might range from $350 to $900.
Window costs may vary depending on your location, the window sizes you want to install, and the cost of nearby labor. But considering overall factors, Marvin is a bit cheaper.
Frequently Asked Questions (FAQ)
What windows are comparable to Marvin?
Without a doubt, Marvin Windows and Andersen Windows rank among the top replacement window brands. These two brands offer windows that prioritize design, personalization, and durability. Pella windows are also comparable to Marvin, and even to some extent, Pella is better than Marvin's.
What are the ratings on ProVia windows?
A 4.7 out of 5-star rating is given to the ProVia Endure Window Series. ProVia can be a good choice for customers if the price is appropriate
How long do ProVia windows last?
This depends on ProVia's warranty and how you're going to treat your window.   ProVia offers a limited lifetime warranty. This provides lifetime coverage for manufacturing flaws. The window frame and fundamental hardware are also lifetime guaranteed. The warranty period for interior paints, stains, and blinds is ten years.
Where are ProVia windows made?
All of ProVia's metal roofing, vinyl siding, manufactured stone, doors, and windows are made in Sugarcreek, Ohio.
Final Words
A window-shopping experience might be daunting due to the variety of materials and components. To make the procedure simpler, I've narrowed down some key factors for the comparison of ProVia and Marvin windows.
Apart from that, you have to take into account the complete installation procedure that a supplier provides and the provider's warranty policy, whether it is lifetime or limited.
By doing all these, you can ensure the right windows for your interior.