Replacement windows or not, it's best to have our options laid out. People have tried to understand how American Craftsman and Jeld Wen windows differ for several years.
Well, the main distinction lies in their performance. But, more on that later.
For now, keep skimming to understand what criteria set these two best-sellers apart and why. We will discuss their key differences and similarities, so you can decide which one fits your house best!
A Quick Comparison Table
| | | |
| --- | --- | --- |
| Specifications | Jeld Wen | American Craftsman |
| Performance | High | High |
| Weatherproof | Good | Excellent |
| Installation | Straightforward | Needs to be precise |
| Price | Affordable | Expensive |
| Quality | Durable & energy-efficient | Cost-effective & energy-efficient |
| Line Extension Type and Design | High | Medium |
Key Differences Between American Craftsman And Jade Wen Windows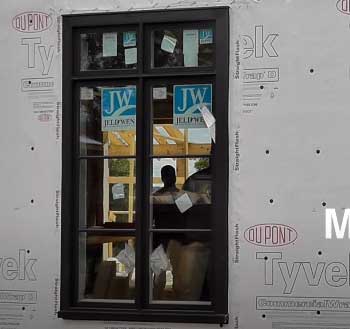 Undoubtedly, both Jeld Wen and American Craftsman are leading brands and manufacturers of windows.
American Craftsman has a newly constructed line and multiple replacement opportunities with their windows.
They also showcase an extensive line of casement and double-hung windows, their best-sellers.
However, what sets them apart in terms of performance is their gas-filled or argon-filled and Low-E or low emissivity efficiency glasses.
Moreover, the company proudly delivers a comprehensive line of custom, particular orders, and stock options, a massive plus for picky consumers. On the other hand, Jeld Wen is also available in impressive long, newly constructed lines with bay and bow designs, casement, and double-hung styles.
Jeld Wen also emphasizes argon-filled and Low-E glasses, which are the best selling point for most consumers and dealers.
One of the key features that both brands want to maintain is their integrity in performance during turbulent weather conditions.
For example, the American Craftsman windows perform comparatively better than the Jeld Wen ones, especially if it's the Silverline edition.
The American Craftsman SilverLine edition maintains its sturdiness throughout and prevents leakage during rainy seasons. However, there's a catch: the installation has to be seamless for the American Craftsman windows to perform as described.
Now, the Jeld Wen windows don't fall back in any manner; however, American Craftsman has a better chance during harsh weather conditions.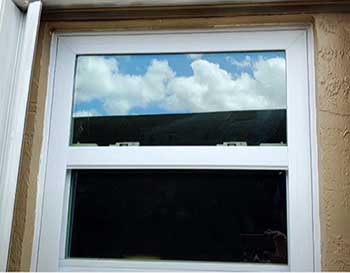 We all believe that when it comes to mere windows, it shouldn't be rocket science.
The installation, thus, should be amateur and expert-friendly.
So, here's where avid fans of Jeld Wen windows come in because they are the most straightforward to install.
Luckily, you can surpass installing a Jeld Wen window even if you're a first-timer.
And although installing an American Craftsman window isn't the toughest, it could go south sometimes if not done precisely.
Moreover, when the American Craftsman window's installation isn't up to the standard, there are possibilities of leakage.
The good news is you can opt for one compared to the other solely based on price regarding this American Craftsman and Jeld Wen knockdown.
Luckily, if you're on the lookout for cost-effective window sets, Jeld Wen will be the answer to your prayers. They have a versatile pricing range, and most aren't too expensive. In retrospect, the American Craftsman windows come with a hefty price tag mainly because of their luxurious aura.
Jeld-Wen windows are incredibly durable, visually impressive, and energy-efficient. They offer a variety of material ranges starting from aluminum-clad, vinyl, and wood.
They also ensure sustainable procurement through green building councils and sustainable forestry initiatives.
Jeld-Wen windows also offer specially coated glasses, contributing to their high sturdiness. On the contrary, American Craftsman comes with extremely weatherproof and indoor climate-resistant windows.
Moreover, the company promises their windows to be attractive, cost-effective, and energy-efficient, and rightfully so, as their making and construction are professionally qualified.
Jeld-Wen windows have outdone itself and others with its five Low-E glass options.
They also have single-hung, double-hung, awning, casement, picture, sliding, bay, and bow window styles, so you can pick them easily.
Other than that, the construction comes in seven kinds of vinyl, five kinds of wood, and the builder's Atlantic aluminum selection.
And as if that wasn't enough, their warranty covers vinyl, wood and clad, summit aluminum, and aluminum selections. Jeld-Wen designs are a good mix of modern and classic eras. You can pick either or even go for the perfect blend for your house.
Fortunately, the American Craftsman's window selection is close behind in this game. They have double-hung, bow or bay, casement, picture, hopper or awning, and slider styles, among many others.
Similarly, they also have a comprehensive line of material construction starting from laminated to vinyl – they have it all.
Which Windows Is Better For You?
So, which one should you pick? Hmm, it might seem like a nail-biter, but it truly isn't. According to user reviews and what we've discussed, the Jeld-Wen windows surpass most expectations with flying colors.
Moreover, users must ensure they're deciding on one of these windows after understanding their particular needs and budget limitations. Luckily, Jeld-Wen can tackle both as it's affordable, durable, and has an extensive line offering.
However, this in no way indicates that American Craftsman windows need to catch up. If you're looking for a high-end window set with impressive detailing and style, go for the latter.
Frequently Asked Questions (FAQ)
Who makes American Craftsman windows?
American Craftsman is designed and manufactured by the Andersen Company.
Is Jeld Wen a good brand?
In general, Jeld Wen has quite a renowned reputation for its top-tier windows and doors.
What is the best company for window replacement?
Some bestselling windows are Jeld Wen and Andersen windows for their designs and good quality construction.
What is the best window company?
The bestselling window companies so far are Pella, Harvey, Milgard, Jeld Wen, Andersen, and Marvin windows.
Conclusion
Let's wrap up this Jeld Wen and American Craftsman windows comparison. It's pretty clear that the Jeld Wen windows precede with their features compared to the others. These windows are the better performer in many ways.
Not only will you get the entire worth for the buck, but they're incredibly reliable, sturdy, and super pocket-friendly. However, if you're thinking about ease of installation and an aesthetic view, you could opt for the high-end American Craftsman windows.