Are you sick and tired of searching for a comparison between Alliance and Andersen windows?
Then this comparison guide should help you out discussing their features and differences in detail. Knowing them will help you determine which one will best fit your home.
Alliance only makes Vinyl windows, whereas Andersen uses 5 different materials to make windows. Besides, Alliance windows come with a Lifetime Warranty, But Andersen offers only 2 Years warranty for its windows.
There are many other differences that you must know. So, let's dive deeper.
A Quick Comparison Table
Here is a quick comparison table between Alliance Windows and Andersen Windows for a better understating of the products:
| | | |
| --- | --- | --- |
| Features | Alliance Windows | Andersen Windows |
| Brand Value | Excellent Brand Value | Excellent Brand Value |
| Superior Quality | Environmentally Friendly Vinyl Materials | Various Testing Process |
| Product Line | 3 Available Product Lines | 6 Products Line |
| Windows Material | Vinyl | Wood, Aluminum, Composite, Vinyl, Fiberglass |
| Glass Material | InnovativeE spacer | SmartSun, SmartSun with HealtLock Coating, Low-E, etc. |
| Color Options | 28 Colors | 50+ Colors |
| Warranty | Lifetime Warranty; Transferable Upto 20 Years | 2 Years Installation Warranty; Transferable Limited Warranty |
| Price | Around $350 to $550 | Around $300 to $450 |
In-Depth Comparisons Between Alliance And Andersen Windows
Now let's get into more details about both windows systems so that you can make an informed decision. So, here are some comprehensive key differences between these two windows systems: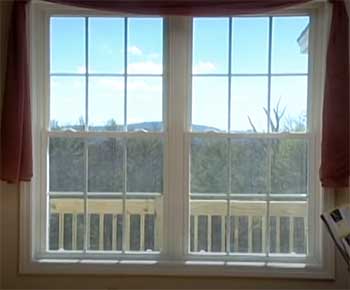 Brand value is a critical aspect of any product. A window with excellent brand value has the upper hand when choosing between the two, as people like to buy a product with a better brand value.
Alliance Windows was founded in 1956, and they came into business by producing storm windows and storm doors.
But later in the 1980s, they shift their focus to making Vinyl windows, and since then, they have been producing high-quality and stylish vinyl windows at affordable prices.
On the other hand, Andersen is also a leading windows manufacturer company based in the USA. They have become famous for customizable windows at a lower price.
Multiple built materials, innovative designs, and many other benefits have helped these windows stand out from others.
You can expect higher quality from both manufacturers. Both the window systems are famous for their superior quality. Alliance windows system is well-known for its stylish contemporary design, new construction, and replacement windows.
On top of that, Alliance uses sturdy and environmentally friendly vinyl materials and practices in making windows.
On the contrary, Andersen incorporates quality by testing its windows multiple times. They use durability tests to ensure the strength of the windows. These tests will ensure you use them for years after years.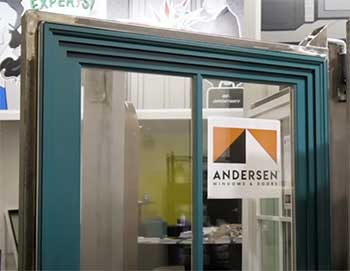 Alliance offers three product lines for its windows. They are Wingate, Belmont, and Hawthrone.
There are various types of windows under these product lines, and you'll find different design philosophies for each of the lines.
In contrast to Alliance, Andersen offers many new construction window series such as 100 series, 200 series, 400 series, A-Series, and E-Series. Besides, they have a separate replacement windows series called Renewal by Andersen.
We already know that Alliance Windows System only makes premium Vinyl windows. So, they use high-quality and eco-friendly vinyl materials to make windows.
Besides, Fusion-welded vinyl frames and sashes provide extra strength and stability.
On the other hand, Andersen uses several materials to make windows. You can choose your window material from wood, aluminum, composite, vinyl, and fiberglass.
Because of the difference in materials, you can purchase Andersen windows at different prices.
Glass is one of the essential parts of a window. Window glasses are made using different materials and technologies. Choosing a window material is crucial since it's the most vulnerable part of a window.
So you should be critical while choosing a window material.
Alliance windows come with a ¾ inches InnovativeE spacer. It's a warm edge and a non-conductive spacer. Besides, the glass spacer is made from Duralite composite.
Its optional Low E coating system coupled with Warm Edge spacer technology makes your windows energy efficient.
In contrast, Andersen Windows comes with SmartSun technology and Heatlock Coating, Low-E, Low-E with Heatlock Coating, etc. Because of these innovative technologies, you can effectively protect your home from heat, storms, cold, and UV rays.
Alliance windows offer a lot of interior and exterior color options. You will find 28 interior color options and 4 exterior color options. Some colors are White, Tan, Light Oak, Black, Forest, Green, etc.
On the contrary, Andersen provides a huge color variation for its windows. You can choose from Pine, Maple, Oak, Cherry, Mahogany, many other custom colors, and many factory finish stains like honey, cinnamon, etc.
You will get 50+ standard colors and 7 anodized finishes for the exterior. While you get many available colors, Andersen allows you to customize and choose your color.           
One unique thing about Alliance is that it provides an industry-leading warranty for its windows. While buying its windows, you will get a Lifetime warranty.
Plus, the labor warranty is for 5 years. On top of that, you can transfer the warranty to a new owner for up to 20 years.  
By contrast, Andersen windows come with a unique Owner-to-Owner Limited Warranty, which means you can transfer the ownership of the windows.  
You'll also get a 2 years installation warranty that fully covers the windows. By hiring their in-house installers to install your Andersen windows, you can secure a 2 years warranty.
Alliance windows are only made from vinyl. So the price of Alliance windows only depends on various designs. You will have to spend between $350 and $550 for Alliance windows. Watch this video to understand what contractors are talking about it.
On the other hand, the price of Andersen windows ranges between $300 and $450.
Which Windows Is Best For Your Home?       
From the above discussion, it's clear that Andersen windows have more material options than Alliance windows. Besides, they also offer more interior color options. But Alliance offers a better warranty compared to Andersen windows.
So, if you want to have more material options and color selection options while buying a window, you should buy Andersen. But if you want more warranty coverage, go for the Alliance windows system.
Frequently Asked Question (FAQ)
What windows are comparable to Anderson?
Andersen is a high-quality window manufacturer and is one of the leading windows brands worldwide. Pella, Marvin, etc., are some comparable brands to Andersen.
What is the best windows in 2022?
There are a lot of windows in the market. But among them, Pella 350 vinyl windows, Andersen 400 wood windows, etc., are considered the best in 2022.
What is the best name brand windows?
With high-quality products and innovative design, some brands have stood out from others. Andersen Windows, Pella, and Milgard windows are such windows.
Which windows are best for home?
Casement windows are considered to be the best option for a home. They offer better performance than double-hung windows. 
Final Thoughts
Windows keep our house safe as well as make our home beautiful. So, you should only use the best quality windows for the highest functions. On the other hand, choosing the wrong one will have many consequences.
But I am sure after reading this in-depth review of Alliance Windows and Andersen Windows; there is no way you will choose the wrong window for your home.