Polaris ThermalWeld only comes with windows that have slim and lightweight construction. In contrast, Polaris UltraWeld offers both doors and windows, which are bulkier and thicker than ThermalWeld.
Polaris was founded in 1944. Plus, the brand is well-known for making high-quality windows and doors. They have introduced various series of products over the years. Polaris ThermalWeld and UltraWeld are two famous product lines.
Let's learn their differences in detail.
A Quick Comparison Table
| | | |
| --- | --- | --- |
| Specifications | Polaris ThermalWeld | Polaris UltraWeld |
| Product Options | Only windows | Doors and windows |
| Construction | Slimmer line | A little bulkier and thicker |
| Special benefits | Visible light and profile narrowness | Air tightness and structural numbers |
| Interior Window & Muntin Colors | Five color choices | Six color choices |
| Exterior Laminate colors | Four color options | No color option |
| Glass options | Regular glass options | etched glass with double Strength |
| Hardware | Limited hardware choices | More hardware options |
| Price | More affordable | Slightly higher |
Key Differences Between Polaris ThermalWeld And UltraWeld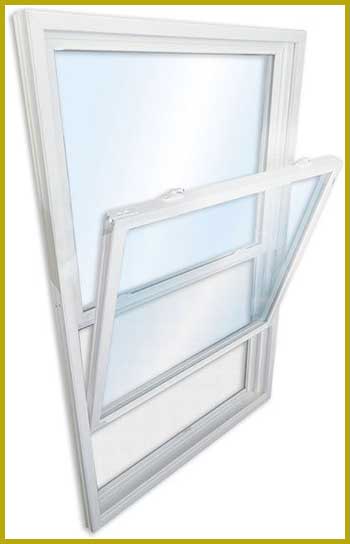 Polaris ThermalWeld comes with only windows.
The manufacturer doesn't offer any doors from this product line.
Their vinyl replacement windows have a robust and seamless construction, as each corner of the window has fusion welded extrusions.
Contradictorily, Polaris UltraWeld is available in both doors and windows.
Their premium vinyl patio doors are super strong and energy efficient.
They have an updated design.
In addition, the vinyl windows from Polaris UltraWeld can reduce electricity bills by 10% to 25%.
Windows from Polaris ThermalWeld have a slim and lightweight design. They come in a standard size. These windows are not bulky, making them perfect where you want to save space.
In addition, installing the windows will be easygoing due to their lightweight construction.
In opposition, doors and windows from Polaris UltraWeld are slightly bulkier and thicker. Their heavy-duty construction ensures maintenance-free for a lifetime. They will surely last several years.
However, you will need a helping hand to install them as they are a little bit heavier.
Windows from Polaris ThermalWeld have a narrow profile design.  Apart from saving space, they will offer ample light inside your house.
Contrarily, doors and windows from Polaris UltraWeld have an elevated sill dam to raise increased structural numbers. Plus, their heavy-duty construction offers a precise air-tight seal.
Cold from the outside house will not be able to enter inside.
Interior Window & Muntin Colors
Polaris ThermalWeld comes with five interior window & muntin color options: white, tan, medium oak, cherry, and vintage pecan.  Tan can be a perfect pick if you prefer a neutral window color that goes well with anything you choose.
 Vintage pecan appears to be a perfect option for enhancing the overall appearance of the window.  It can even match your existing wood finishes. The detail will be eye catchy.
On the other hand, Polaris UltraWeld offers white, tan, medium oak, dark oak, cherry, and vintage pecan. The unique dark oak can create a bold traditional look. It is a perfect choice if you prefer minimal maintenance.
Unfortunately, Polaris offers no Exterior Laminate colors for their UltraWeld series.  But, there are four Exterior Laminate color options for Polaris ThermalWeld: wicker, Chocó brown, bronze, and coal black.
If you want to add a richer color with a vibrant shade, Chocó brown is a perfect choice.  But wicker is also an excellent choice to add warm undertones to windows.
Coal black seems an exception pick to add a dark, deep, intense, and classic appearance to the windows.
Polaris ThermalWeld comes with regular glass options like other products of this brand. But they are still a decent choice to last several years.
Conversely, windows from Polaris UltraWeld have etched glass with double Strength. They are super strong. Plus, it adds a frosted look to the glass surface.
You can also use Krypton to fill in this window glass to make it gas-filled. It is entirely safe and non-toxic.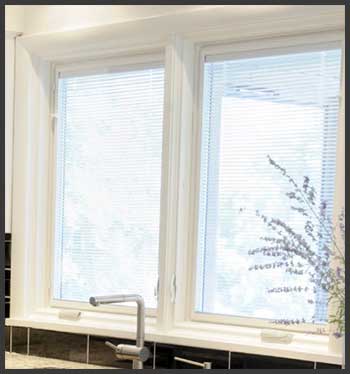 Polaris ThermalWeld comes with limited hardware options.
The manufacturer offers a few plated lock options, such as Antique Brass, Satin Nickel, Polished Brass, and Aged Bronze.
But their high-grade Cam-Style Locks and Keepers can keep windows secured.
In contrast, Polaris UltraWeld has different types of handle set options for their doors, such as black, satin nickel, polished brass, antique brass, etc.
Their windows have a groove in the lower section of the sash to ensure a protective fit.
They have also Tilt Latches to ensure a smooth operation.
Compared to Polaris ThermalWeld, Polaris UltraWeld is slightly more expensive. The manufacturer uses thicker and bulkier items to make UltraWeld windows and doors.
Plus, these doors and windows have much premium-grade hardware, increasing the overall cost.
Which Window & Door Line Is Better For You?
Before choosing a particular product series, you must determine your household requirements and what you expect from a specific window or door. Polaris ThermalWeld appears to be a good choice if you want basic and affordable windows.
But you can't expect them to last as long as some premium-grade series.
On the contrary, Polaris UltraWeld is overall a better choice if you prefer super-durable products. Plus, the product line has both doors and windows. You don't need to choose doors separately from another product series.
Frequently Asked Questions (FAQ)
Where are Polaris windows manufactured?
Polaris windows are manufactured in Youngstown, OH, where two manufacturing sites are located. They are huge, with 400,000 square feet of space.
Does Polaris make good windows?
Polaris UltraWeld is one of the best windows in the market for its exceptional durability, functionality, and design.
What are Polaris windows made of?
All windows from Polaris are made from high-quality Vinyl to ensure durability, efficiency, and lower cost.
Conclusion
Are you still wondering which one to choose Polaris ThermalWeld and UltraWeld?
Both options are good as they are from the same brand. Polaris ThermalWeld offers standard windows with a slim and simple design. It can be a perfect choice if you want a pocket-friendly option.
But Polaris UltraWeld is a premium option with its thicker and bulkier design. They can endure a lot of abuse.
You are less likely to see any damage soon. In addition, their high-grade hardware makes them more convenient to operate.