A window is a necessity for every house owner. For ventilation, natural light, and fresh air, windows are the must-use item. In America, there are many window brands. Feldco is one of them.
The company is famous for its good quality windows and doors at an affordable price. But the biggest question is, are they good at all? In this article, I will disclose every answer for you.
So, without wasting time, let's have a look.
Features of Feldco windows
Sustainability is the most important thing when it comes to house accessories. Feldco windows increase your house's beauty with their stylish windows and maintain durability.
They become tough and last for a good period for certain characteristics. Now, let's understand how Feldco windows would make an excellent fit for your home.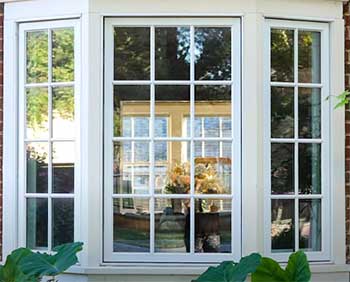 The use of high-end materials decides your window quality. For traditional looks, Feldco uses wood.
But, wood windows need maintenance, like painting and staining every few years.
For rough and tough use, Feldco uses aluminum, stainless steel, and Fiberglass for the window.
Because of using these high-quality materials, they can tolerate sun, wind, storm, snow, dust, and even termite attack.
 As a result, when you start to use them, you will find out the toughness of their windows. Moreover, Feldco has windows that are made of vinyl.
Vinyl windows are more insulated than other windows. The job of a vinyl window is to increase energy efficiency. But installing them is an investment that you should consider. Also, they need a professional and expert installer to install.
Otherwise, the intention of vinyl windows won't be fulfilled.
Who does not want to decrease their house heating and cooling bills? Considering it, Feldco offers energy-efficient windows. Using Low-E glass and Argon gas on windows makes them more energy efficient.
Low-E glass refers to Low-emissive glass. These window glasses have a metallic oxide coating that is invisible. This coating filters in natural light while reflecting heat. Ultimately comfort of your home increases.
Moreover, non-toxic Argon gas is filled in between window panes. Argon gas prevents excessive heat from passing through your windows. Therefore, after season after season, your house remains a comfort zone.
Whether you want to get rid of any distractions and have a peaceful time, you need a good soundproof window for your home. While most brands offer only double-pane windows, Feldco offers double- or triple-pane windows.
To make your living more peaceful triple pane protection provides you with less sound compared to other double pane windows. These windows can reduce outside sound by up to 60%.
But, you need to be concerned that a regular installer can't install soundproof windows as it requires complicated techniques. Other than that, Soundproofing makes your living peaceful while those quiet winter nights.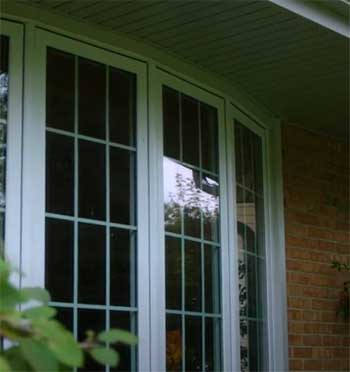 Iconic and stylish design can change your home out-look.
Keeping that in mind, Feldco offers a vast collection of windows with an excellent design concept.
You can pick any design or type of window that matches your interior/exterior design.
Feldco's window lineup includes double-hung windows, slider windows, casement windows, awning windows, picture windows, bay windows, bow windows, garden windows, and specialty windows.
Each window has a different type of advantage to offer.
For example, Garden windows allow you to bring outdoors to your house, adding more space, light, and ventilation. Moreover, you can keep some plants and beautiful flower plants in that additional space. This addition will take your interior look to another level.
The best thing about Feldco is that they provide a good quality product at an affordable price. Compared to other brands with the same product lineup, Feldco windows are cheaper.
For a fully installed Feldco Sophia window, you need to pay $600 to $800, and a traditional wood window can cost up to $1000.
But, for a reasonable price, you will get a high-quality, stylish, and long-lasting window. Moreover, with an aesthetic-looking window, your house look gets enchanted.
Ensuring decent product quality with long-lasting performance is one of the motives of Feldco. The Feldco product lineup offers great performance, whether it's doors or windows.
Moreover, Feldco windows can be an excellent choice for your home for rough conditions like bad weather and termite attack. But remember that some lower-budget products might give you a different performance.
What Could Have Been Better With Feldco Windows?
Despite having some great features, Feldco has some cons to deal with. Don't get me wrong. Their products are really good in terms of quality and durability but adding some more features can enhance performance.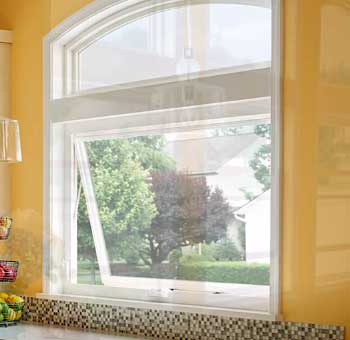 Feldco wood windows can cause you trouble because you need to paint and stain every few years.
It will cut an extra charge from your pocket.
Despite environmental exposure, wood windows become vulnerable.
 So, offering good quality woods like acacia, cedar, and redwood would be an amazing upgrade for windows.
With higher-quality wood, the cost may increase per window.
But, windows will not be vulnerable anymore to outdoor moisture and harsh environmental conditions.
Feldco has a great customer satisfaction rating on its website. But according to some other website reviews, their service can't full fill customer desire.
Delay of the installation date, bad installation, and inexpert and inexperienced workers are the common complaints that I found.
So, better customer service will be a great improvement. Moreover, full filling customers' desires according to their preferences will take the Feldco windows product line to a whole new level.
However, Feldco has 5-year warranty coverage. A warranty ensures product longevity. So, putting aside some minor cons, you can invest in Feldco windows.
Frequently Asked Questions (FAQ)
Here are some questions that every customer has before buying Feldco windows.
How long do Feldco windows last?
It depends on what type of windows you have. Wood windows do not last long. With minimum maintenance, it lasts about 10 to 20 years highest. In addition, aluminum windows can last for around 20-25 years. Furthermore, if you own Feldco vinyl windows, they can last the longest, and it is about 30-40 years.
Are Feldco windows vinyl?
Along with aluminum, stainless steel, wood, and fiberglass windows, Feldco offers vinyl windows. They are more sustainable than other lineups. The Feldco Sophia window is Feldco's premium vinyl window line.
Are Feldco windows Energy Star?
With foam insulation on frames, argon gas filling, and double or triple pane, Feldco's vinyl windows are a certified Energy Star. Also, having an invisible metallic oxide coat makes Feldco's windows more energy sufficient.
Is window world a reputable company?
Window world started its journey in 1995. Now, with over 200 authorized locations across 48 states in the US, they are the largest replacing window companies. But the company has a lower customer rating. However, they provide a good quality product at fair prices.
Conclusion
That's a wrap for today. I hope my article was able to answer the question, are Feldco windows any good?
And now, as you have a comprehensive idea about Feldco windows, you can easily compare other companies' products with it. In addition, you can choose whatever windows fit your house.
So, best of luck with finding a suitable window in agreement with your home design.