We often feel confused about choosing a reliable brand for home improvements. So many options are there. Here I come up with Park Avenue Windows reviews.
This brand offers a wide range of windows and doors. They are effective for installing various types of households.
 When it comes to Park Avenue Windows, they are well known for design, comfort, variations, thermal performance, and convenience. If you are planning to replace your current old windows, check out this post to get a complete idea about the doors and windows of this brand.
Features of Park Avenue Windows
Park Avenue Windows has some standout features that set them apart from competitors. Their windows and doors have some common attributes. Here are some of them.
Wide Ranges of Window Collections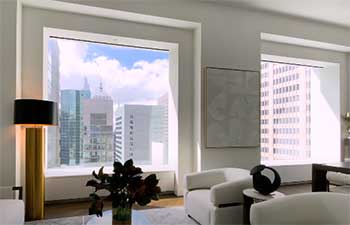 Park Avenue has a comprehensive collection of windows. Awning, Double-Hung, Sliding, Specialty, Picture, Bow & Bay, Hopper, Casement, etc., are the top windows from this brand.
For example, hopper windows are excellent for increased airflow and natural light. They provide an air-tight seal when they are closed appropriately.
If you prefer high flexibility and functionality from a window, picture windows are the best. They offer a clear and obstructed-free sight of the outside environment.
Double-hung windows can be a perfect choice if your house is located in a dusty area. It allows you to clean both sides and keep them in a fresh condition. They offer increased ventilation too.
Impressive Thermal Performance
Park Avenue uses dual-pane or triple-pane insulating glass, showing reliable thermal performance. They are highly energy efficient to stabilize your room temperature.
Besides, their insulating glass adds excellent value to your home. Your entire house will be free from annoying noise since they can insulate the home from noise.
You can choose triple-pane windows if you are more soundproof and have less condensation inside the home. Also, these energy-efficient products will save energy costs.
Convenient and Practical Design
All windows of Park Avenue feature an integrated lock. This unique mechanism allows you to open the sashes more effortlessly. Closing and locking the windows is easygoing too.
Besides, cleaning the windows appears simple and hassle-free because you have better accessibility to hard-to-reach areas. You don't need to use any ladder for cleaning.
This will save you time for cleaning. In addition, you will be able regularly to clean it and keep the windows in tip-top condition. They will last for a long time.
Park Avenue windows have advanced construction.
Unlike traditional windows, they are equipped with warm-edge technology. It allows less cold or heats to conduct.
This remarkable technology seals off the air cavity between each edge while separating the panes of glass effectively.
It can decrease as high as 80% of energy loss through a window edge.
The warm-edge technology, Known as a low conductivity spacer, also significantly improves the overall appearance of the corner and surface.
Park Avenue windows come with a high-performance sloped sill, which can always effectively flush debris and dirt while raining. Usually, it uses the sill of the window to move water out.
This sloped sill can reduce issues with viewable glass. You need to concern less about maintenance. Plus, the window frame will have minimal structural erosion over time.
Compared to the pocket sill, the sloped sill is sturdier. Hence, they will remain in good condition for a more extended period. This type of sill is a better choice for viewable glass too.
Windows from Park Avenue come with wood-like dimensions to make the overall construction dimensionally stable.
Plus, their beveled edges make the appearance more attractive.
Furthermore, their windows feature a low-profile pocket head to provide expansive views and natural light.
This minimal frame design focuses on displaying aesthetic detail.
Another advantage of this low-profile pocket head is that it reduces the maintenance task dramatically and makes it simpler to operate.
Entry, Storm & Patio Doors
Apart from dozens of window options, Park Avenue manufactures entry, storm, and patio doors. Their entry doors are energy efficient, easy to operate, and highly durable.
If you prefer an extra layer of security, storm doors are a reliable choice. Whether rain, ice, or snow, the entrance will provide higher protection against all these elements.
Do you want to ensure more interior space and add an increased value to your property? Patio doors are the top choice for this purpose. It also offers increased ventilation and light.
What Could've Been Better With Park Avenue Windows?
Park Avenue Windows has a lot of positive aspects. But, their windows and doors are not free of flaws, though. Some customers complained about a few issues with their products.
Park Avenue Windows come with weep holes since they are a conduit for air and water infiltration. Debris, twigs, leaves, dirt, and other dirt may cause clogging issues.
Hence, you need to clean the holes to avoid clogging prevents regularly. Additionally, its air infiltration may increase the cooling or heating costs.
This will usually happen if a vast temperature difference exists between the outdoor and indoor areas. People with dust allergies face more issues.
Expensive and Heavy Windows
Triple pane windows from Park Avenue are costly and heavy. All the panes of the windows are equipped with krypton gas, which increases the overall weight.
As a result, taking professional help is crucial to install their windows. Otherwise, you may end up damaged if there are no helping hands. Knowing the correct installation technique is vital too.
It will increase the overall installation cost since it requires additional work to set them up perfectly. The mess is more if your house is located on the upper floor.
Final Thought
So, what have you decided after going through this review on Park Avenue Windows?
Though their doors and windows have some flaws, it is worth the money you invest. Their products have many unique features to add significant value and functionality to your house.
But, we still recommend you consider all the aspects we listed above. My job is to explain all the vital details about their products. And the rest depends on you whether you should purchase it or not.
Don't forget to consider your household requirements before choosing it.