Windows and doors are a very important part of interior design. But we should not only look into the design aspects of the windows/doors. Considering the quality is also very important.
It is kinda obvious that a good brand serves good quality products. But sometimes a not-so-famous brand also comes up with great products. We'll talk about the two here.
So let's talk about the windows and doors of the two brands in detail. Stick to the end to know all the pros and cons of Paradigm Windows and Andersen.
A Quick Comparison Table
Let's take a look at the quick comparison table for a better understanding-
| | | |
| --- | --- | --- |
| Specification | Paradigm Windows | Andersen Windows |
| Materials | Vinyl | Fibrex |
| Cost | Less expensive | Expensive |
| Customer review | Positive | Better than Paradigm |
| Warranty | Lifetime warranty with a 5-year labor warranty | Lifetime warranty with a 2-year limited warranty |
| Service | Good | Better |
| Product variation | Moderate | High |
| Company reputation | Moderate | High |
Key Differences Between Paradigm Windows And Andersen
In this part of the article, we will discuss the key differences between the two brands and their windows-
The company, Paradigm Windows, believes that its products are all manufactured with integrity, discipline, and responsibility.
Their goal is to provide customers' projects with energy-efficient, long-lasting window and door product solutions while maintaining relevance in terms of quality, style, and price.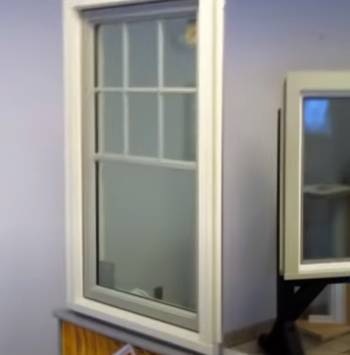 Since its founding in 1981, Paradigm has been one of the leading suppliers of Energy Star® approved vinyl windows and doors for both residential and commercial properties.
The company is located in Portland but produces and distributes custom vinyl windows and sliding doors throughout the different regions of the United States.
The message that Paradigm Windows always tries to disseminate is that their goods are built just for the customers, beautifully designed, and rigorously tested for strength and function, making them the best option for even the harshest conditions.
On the other hand, The Andersen Corporation, an international business with more than 12,000 employees, was established in 1903 by Hans Andersen in Wisconsin. It is now headquartered in Bayport, Minnesota.
It reported $3 billion in yearly sales as of 2020. The business is divided into four brands: EMCO Storm and Screen Doors, MQ Luxury, Renewal by Anderson, and Andersen Windows.
The start-to-finish window replacement business of Andersen under the Renewal by Andersen brand enables customers to purchase window-plus-installation packages from certified Andersen installers.
The Andersen Corporation is much older than Paradigm Windows, and its reputation is also higher because of the experience and service it offers in this field.
Paradigm Windows mainly produces windows and doors that are made of vinyl. Vinyl, also known as polyvinyl chloride, or PVC, is a very flexible material and is used to produce anything from food wrap to auto body parts.
Chlorine and ethylene, which comes from crude oil, are the two basic building elements that make up the vinyl.
Windows and sliding doors from Andersen Company are made of fibrex. Fibrex is made from recycled Ponderosa pine wood fibers (40%) and polyvinyl chloride (PVC) (60%). But the Andersen group also sells vinyl windows and doors at a low rate in some of their branches.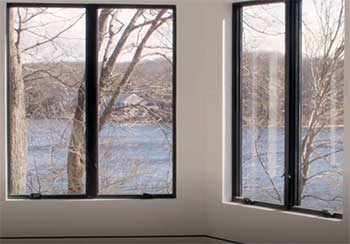 The windows and doors of Paradigm Windows are mainly divided into two categories. These are the 8 series and 5 series.
Their 8-series windows and doors are premium quality products that come in different elegant styles, designs, and colors.
On the other hand, their 5 series is an affordable option. The products in the series are made for cost-conscious customers.
Andersen Company provides a vast range of products in different series. Andersen's A-Series, E-Series, 400 Series, 200 Series, and 100 Series are popular series. Each series has different types of windows and doors.
For example, the A-series offers windows with awning, double-hung, and casement specialties, and doors with gliding patio and hinged patio.
If we want to differentiate between Paradigm Windows and Andersen based on their cost, then Andersen is definitely the more expensive one. The prices of Andersen products rarely start at less than $1,000 for each installed window.
Most of the prices in the poll fell within the $1100 to $1400 price range. You can easily get a free estimate on doors and windows for your house or office from a local agent or the Andersen web portal.
Paradigm Windows provides much cheaper options. It will cost you around $680 per window, whereas Andersen will cost $1100 per window. That means Andersen costs almost double what Paradigm windows cost.
Andersen is way ahead of Paradigm Windows in the matter of positive customer reviews. The customer also finds Andersen's warranty and post-sale service easier and more efficient.
That doesn't mean Paradigm Windows gets negative reviews. Customers are also satisfied with Paradigm Windows, but Andersen's fanbase is bigger.
Frequently Asked Question (FAQ)
What windows are comparable to Anderson?
Pella is really a good option in comparison to Andersen. Andersen and Pella both are premium quality window and door brands. But Pella is more affordable than Andersen though it has a wide range of products with attractive styles and colors.
Are paradigm windows energy-efficient?
Yes, Paradigm windows are energy efficient. Mainly Wooden frames and triple pan glass made their windows durable and energy efficient.
Are paradigm windows Energy Star?
Yes, Paradigm is Energy star rated. It is also certified by AAMA and NFRC.
Which windows are best for home?
Casement windows are more efficient and better for your home since casement windows often have a tighter window seal than double-hung windows. When you want outside cool air to enter your home, casement windows work well.
Final Words
Brand comparisons are challenging for any product, but they become even more challenging when comparing two significant window manufacturers with long histories and excellent reputations, such as Paradigm Windows and Andersen. 
Paradigm Windows vs. Andersen is a tough comparison as they both have their pros and cons. To make the right decision while buying, you have to set your priority first.
If you want something cost-efficient, Paradigm Windows definitely wins. But in the case of prioritizing design and service, Andersen will be the best choice.