Whether you are building a new house or renovating the old one, new windows can completely change the outlook of your house. So, choosing the right window brand is very important.
Below I have compared Ideal windows and Andersen, two of the most common windows brands. Let's compare them and see which window brand suits your house most.
A Quick Comparison Between The Two Windows
| | | |
| --- | --- | --- |
| Specifications | Ideal Windows | Andersen |
| Types | Double hung, Slider, Picture, Casement, Awning, Bay and bow, Garden, Basement hopper | Awning, Bay & bow, Casement, Double & single hung, Gliding, Pass-through, Picture |
| Material | PVC vinyl | Wood, Fibrex, vinyl, aluminum, and fiberglass |
| Variations | Less variation | More variation |
| Quality and performance | Decent | Excellent |
| Installation | Local installer | Authorized installer or local contractor |
| Warranty | 5 years to lifetime depending on products and parts | 10 years to a lifetime |
| Cost | Less expensive | More expensive |
Key Differences Between Ideal And Andersen Windows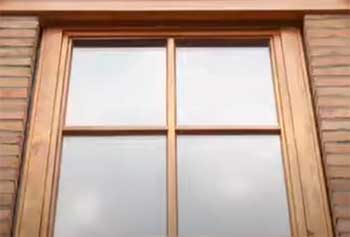 Though both Ideal windows and Andersen are mainly window brands, they have also expanded their product range into doors.
Ideal has different types of windows in their lineup, and Andersen isn't falling behind either.
However, in terms of door variety, Ideal windows only offer sliding patio doors, while Andersen has many other types of doors.
Material-wise, ideal windows are not a match for Andersen. However, everyone has different plans for their windows, and a wide material variety allows the customer to execute that plan with their material of choice.
While Ideal windows only sell PVC vinyl windows, Andersen has doors and windows made of wood, Fibrex, vinyl, aluminum, and fiberglass.
It's needless to say how much product variation means when deciding on a brand. A wide variety of products mean customers are more likely to find their preferred match.
In that regard, Andersen is way ahead of Ideal windows with more design, lineup, and a wider price range to grab different customers.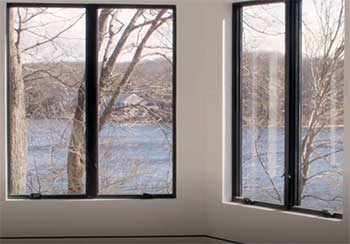 Quality and performance are the two most important factors most customers are after.
Both factors are crucial for customer satisfaction, which becomes loyalty over time.
Though both brands are well known for maintaining high standards, Andersen has a slight lead, having served its customers for over a century with impeccable quality and performance.
Whether you are after the look, safety, or insulation, you'll get nothing if your windows are not installed correctly. In that regard, Andersen is ready to help with windows installation by countrywide authorized installers and local contractors.
On the other hand, you are on your own with Ideal windows to call a local installer and get the installation done.
The warranty of the windows reflects the brands' confidence in their products. Both brands are expected to have confidence in their products in this segment.
Ideal windows offer five years to a lifetime warranty on different parts of the door and windows.
On the other hand, Andersen offers the same warranty ranging from ten years to a lifetime. Another good news for customers is that both brands' warranty is transferable.
So, the windows can potentially increase your house's value too.
Pricing is an important factor in decision-making.
However, there are many instances where customers select their products just considering this factor only.
For example, ideal windows with vinyl construction and limited product variations are more of a budget window brand.
On the other hand, Andersen offers everything from budget-orient windows to premium ones with a higher price tag.
Which One Will Be The Best Fit For Your House?
As you have seen above, both Ideal windows and Andersen have pros and cons in various departments. However, if we look closely, Andersen seems to get the lead in most departments with better material, performance, installation, and design variety.
On the other hand, the price tag is one of the key selling points of Idea windows, with a decent windows collection made of vinyl. So, if you got the money, Andersen is the sold choice over Ideal windows.
Frequently Asked Questions (FAQs)
Are ideal windows good?
Ideal windows are one of the leading players in the budget windows segment. If you are a fan of Vinyl windows with their insulation and low maintenance, you'll love what Ideal windows offer.
What windows are as good as Andersen's?
Only a handful of brands on the armlet can match the quality and variety of Andersen windows, and one of them is Pella. Pella also offers various designs, lineups, materials, and price ranges.
Which is the best windows brand?
Good product variety, wide product range, reliability, performance, and value for money, all these attributes are a must for the best window brands. If we look at costs, for over a century, Andersen windows have had all those qualities, therefore one of the best window brands on the market.
Which are the best windows for home use?
For home use, casement and double-hung windows are two of the best window choices. Casement windows are easy to open, energy efficient, and easy to maintain. On the other hand, double-hung windows are easy to clean, have more design options ad styles, and allow more air.
Final Words
That's a wrap for today. I hope my article will help you determine the key differences between Ideal windows vs. Andersen and choose the suitable brand for your house.
Both brands are very popular and known for grabbing customers in different price ranges.
Now, you have to decide according to the aspects you prioritize. Whatever brand you choose, you'll love the longevity and reliability Ideal windows and Andersen has to offer.