Poorly constructed windows could truly damper your house's entire scenery and aura. Wouldn't you agree?
Whether you crave a dollop of style or a hint of elegance, PGT and Eco windows can make any of that possible, but only if you pick them after thorough consideration.
To avoid faulty investments, we've come up with the smackdown of a lifetime. Come and skim through the features, similarities, and distinctions between PGT and Eco windows to decide which one suits your house best!
Quick Comparison Between Eco And PGT Windows
Here's a concise table featuring the main differences between PGT and Eco Windows.
| | | |
| --- | --- | --- |
| Specifications | Eco Windows | PGT Windows |
| Material | Aluminum | Vinyl and Aluminum |
| Cost | Affordable | Expensive |
| Durability | Mid-range | High |
| Quality | Great protective qualities | Great construction qualities |
| Style and Design | Commercial and Residential Varieties | Varieties based on style, frames, and product lines |
Key Differences Between PGT And Eco Windows
Even though the table gives potential users a generic idea about the products, it's not enough. So, keep reading to know more about the main aspects, features, and differences in both of these windows.
As you progress, you will notice a margin in their cost, durability, and other features.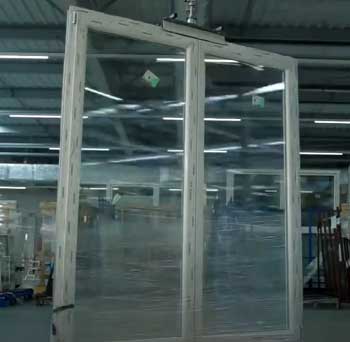 Both PGT and Eco windows specialize in a wide array of styles and window types.
However, both companies emphasize sturdy aluminum materials.
Eco windows use aluminum impact materials for their windows which provide high UV-ray protection, sound reduction, energy efficiency, security, and storm protection.
On the other hand, PGT isn't far behind in this race either. PGT focuses majorly on its vinyl and aluminum window creations.
Not only do these constructions and materials make the sturdiest windows that can continually protect against external forces, but they also do so for the longest run.
The pricing differences are quite wide for the brands, to be fair. PGT windows should start with a cost of around $400 for smaller and fixed models.
Whereas, this range could quickly stack up at about $2000, depending on the number of windows you need and their type. Moreover, their best-selling models and sizes also cost a good $1100 to $1600 per piece.
In retrospect, Eco windows are a bit cheaper. Eco windows can start costing around $100 if you opt for the most affordable model and smaller sizes. However, the rate could quickly go up to thousands as the number of windows increases with varying style preferences.
Eco windows are packed with weather and damage-resistant features. But, the best part is that they still manage to be continually durable in the long run while juggling all these specifications.
Additionally, PGT is one of the best storm-impact windows in the market. Clearly, the durability and sturdiness of these pieces are superior, too, especially if you consider their material extension of both vinyl and aluminum.
The good news is that there lies a thin line of distinction between the durability and sturdiness of the window brands. So, all in all, users never get underwhelmed by their performance based on durable features.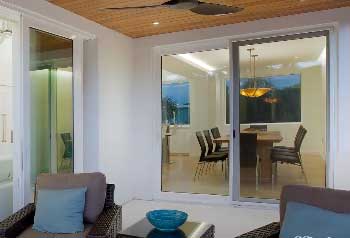 Eco window's quality performance has been exceptionally unparalleled throughout its lifetime.
Overall, even when the longevity features are considered, Eco windows outperform many as their craftsmanship, protective properties, and sales services are highly rated.
But don't think PGT is any less than Eco windows either. Its dedication to top-tier manufacturing has been well-renowned among its users.
Moreover, they bring high-quality products in their vinyl and aluminum windows without breaking the bank for many, which is a huge plus.
Eco windows bring its customers residential and commercial windows with sub-categories. You can pick from their single-hung, horizontal rolling, casement, and fixed choices within their residential category.
Or, choose from the commercial type, which has options like 400 storefronts, 450 front set storefronts, CGIC 3400 non-impact, 3500 impacts, and CGIC 3520 slim front.
On the other hand, when it comes to PGT, you can choose based on energy-efficient vinyl or heavy-duty aluminum frames or, by style, consisting of single-hung, double-hung, horizontal rolling, awning, casement, picture, and architectural styles.
You can also take your pick from their range of product lines, which consists of options named; Winguard, Energyvue, and Classicvue Max. Luckily, both brands have an extensive line of choices, making it worth every user's time, value, and money.
Which One Will Be The Best Fit For Your House?
Thankfully, our discussion on all the significant aspects of the products has been done and dusted. At this point, we could only suggest you boil down your judgment based on your specific needs and budget.
Fortunately, both companies have a wide range of products with high durability and quality designs.
Regardless, at the end of it all, it might come down to the cost; thus, if you're looking for affordable options, Eco windows is the way to go. And, if you require material versatility, you should opt for PGT without hesitation.
Frequently Asked Question (FAQ) 
Did PGT buy Eco windows?
In January of 2021, PGT Innovations acquired 75% ownership of the Eco Windows Systems company.
Are Eco windows Any Good?
Eco Windows is a renowned and excellent company that has been serving homeowners for years now. People are also quite impressed with their long-lasting features and high value over price benefits.
Which hurricane impact windows is best?
Some of the top-rated hurricane-resistant windows are PGT, Jeld-Wen, Marvin, Weather Shield, Simonton, and Pella.
Where are ECO windows made?
Eco Windows is a Miami-based company with a high entrepreneurial spirit and local dedication. Their impact solutions are manufactured in South Florida, which enriches their bonds with their partners and customers.
Conclusion
Thanks to the breakdown in our ECO windows vs. PGT review, we believe you've made your decision by now. Now, even if you find some similarities within these window brands, rest assured you must look into all the aspects as a whole to make your final judgment.
It's no wonder that both windows are amazing brands. However, the investment will only feel just as impressive if you hit the bullseye after judging the cost, versatility, life span, and durability factors.