NT and Pella windows are exceptionally great for giving your house or building that glossy look. However, NT is more with warranty because they ensure peace of mind with a lifetime limited warranty.
But Pella only gives 5 years of warranty.
Yet, Pella offers more options in the product line than NT windows. They also offer a wide variety of styles than NT windows.
But NT doesn't disappoint you if you go with their executive 700 series. Still, Pella is highly demanded by more consumers than NT Windows.
A Brief Comparison Table
| | | |
| --- | --- | --- |
| Credentials | NT Windows | Pella Windows |
| About Each Window Brand | A well-reputed brand that's been here since 1990 selling exceptional quality windows and other Home improvement products | It is a highly known brand in the USA, working since 1925 with more than 150 designs in windows and other extremely quality products |
| Materials Used In The Construction Of Windows | Vinyl Series, Aluminum Series, Some Specialty Made Products | Wood, Fiberglass, Vinyl |
| Products Line | Vinyl Series: Traditions, Executive/700 series, Presidential/900 series, Solar Pro Aluminum Series: Twinsulator   | Pella® Reserve™, Pella® Architect Series®, Pella® Lifestyle Series, Pella 350 Series, Pella® Impervia®, Pella® 250 Series, Encompass by Pella®, Pella® Hurricane Shield Series™, Pella® Defender Series™   |
| Windows Type or Style | Single Hung, Double Hung, Sliding, Picture, Geometric | Casement, Double-Hung, Single-Hung, Awning, Bay & Bow, Sliding, Picture, Custom, Specialty   |
| Color Options | Available in multiple colors | Available in multiple colors |
| Warranty | Lifetime limited warranty | Up to 5 years limited warranty |
| Consumer Demands | Standard | Higher |
Comprehensive Differences Between NT And Pella Windows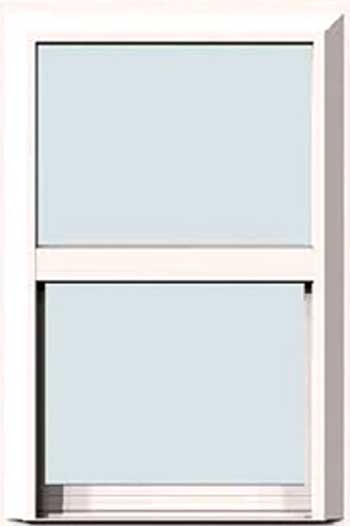 Before we go in-depth, let's examine how long these brands or windows have been here.
When looking at NT windows, they have been manufacturing numerous types of windows since 1990.
They have these windows and other products such as doors, glass insertion, and others in different series.
So, it's always on you that you must choose the right window from the best series.
Compared to NT, Pella is a little older.
Pella is also a highly recognized brand for windows and doors in the industry. The brand has been manufacturing these windows since 1925. A couple started it.
Pella also offers many windows, unique styles, color options, and a good warranty over its various products.
Claiming that fact in mind, the brand has attained more than 150 designs now. It leaves you with no other options to look for because such a wide variety and styling may not come in any other brand.
If you need Bay Bow, Awing, Casement, and specialty-made styles in windows, Pella is the best option. Because including all the styles that NT windows offer, Pella gives you these windows as an additional style to choose from for a person.
Therefore, you can decide wisely about any of these brands and choose your style more carefully.
There is no problem getting the most compatible window that would match the other furniture of your house from either brand.
Both have a great selection of colors that an individual can select.
By selecting any specific color, you can make your most customized window, whether you want it from NT windows or Pella Windows.
Materials Used In The Construction Of Windows
The construction of a window from a particular type of material matters a lot. That's why finding a window made out of durable material is worth it.
In that case, Pella makes its windows using three high-end materials.
These include Vinyl Windows, Fiberglass windows, and wooden windows. On the other hand, the NT windows are only made with Aluminum and Vinyl.
However, if you want to get windows made of unique materials, you can still refer to the brand.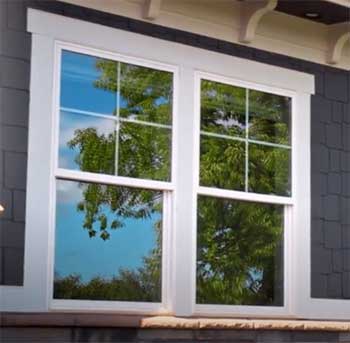 Both brands have a varying product line with multiple windows series options.
You can choose your window from any series from NT or Pella.
But both have some distinctive products, such as the executive series of NT is ideal when you need replacement windows.
Also, their Presidential Series is exceptional when looking for window options for your new house.
On the other hand, the Pella has some budget-friendly and high-end options.
Their Pella 350 series is the strongest one. And the Pella 250 is the energy-efficient one. Besides, the Encompass series by Pella is a budget-friendly option of windows for most individuals and others.
One of the most significant differences between these two brands is their warranty. Where NT stands with you for a lifetime by allowing you to freely replace or fix your windows and their parts, Pella gives a fantastic warranty of 5 years.
However, still, NT windows come with a better warranty than Pella windows.
Most consumers rated the NT windows Executive 700 and Presidential 900 series high. But they don't do much to make their products a little budget-friendly.
However, Pella window's demands are higher because they come with some budget-friendly options. But that never means you are losing on quality and durability.
Between NT And Pella Windows, Which One Is Best To Choose?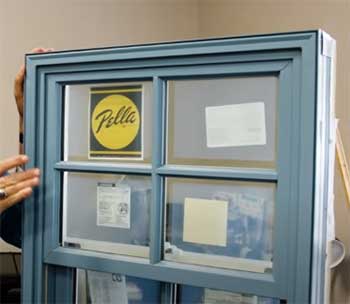 I can't deny either of these brands because both are good at manufacturing and selling high-end windows.
But it depends on which series of windows you'd go to while selecting from NT windows and Pella Windows.
NT windows give its customers an undenied lifetime limited warranty.
In Contrast, you will find only 5 years warranty with the Pella windows.
It could only be the thing you are compromising on any of these brands. The rest doesn't come with any negative thoughts!
Frequently Asked Questions (FAQ)
What Is The Best Vinyl Window Brand?
For Vinyl Windows, Champion, Anderson, and Castle windows are among some of the best brands to consider.
What Is The Best Window To Buy?
A fiberglass window is worth the money if you take it with the material.
What Are The Best Windows For New Construction?
While installing windows for the first time in your newly constructed house, apartment, or any other property, invest in Vinyl Windows and Fiberglass windows. They are best with durability and quality.
What Is The Downside Of Vinyl Windows?
If these windows are not made well, they aren't highly durable.
Final Thoughts
Conclusively, I'd have to say that the only comparison or difference between NT Windows and Pella Windows is the warranty. Also, in windows, Pella offers more products, styles, and materials than NT. But on the quality side, they both are great.
So, you can choose your window options from either of these brands. Still, be sure to find the proper series of windows without concerning whether you are buying from NT windows or Pella Windows.