While both NT Presidential and Simonton windows are very popular, the key difference between these brands comes in the material, styles, design, customization option, and warranty department.
If you are building your new home or just refreshing things up, windows can make many changes in your setup. Windows are important for various reasons, including safety, insulation, and letting air and light.
Moreover, it can also change the look of your house completely too, style-wise.
So, it's needless to say how important choosing the right window brand is. However, deciding the right brand can be overwhelming, and comparing NT Presidential windows and Simonton windows should help you pick the suitable one.
A Quick Comparison Table
| | | |
| --- | --- | --- |
| Specifications | NT Presidential windows | Simonton windows |
| Material | Vinyl and Aluminum | Vinyl |
| Window types | Double Hung Windows, Single Hung Windows, Slider Windows, Picture Windows, Bay Or Bow Windows, Casement Windows   | Double Hung Windows, Single Hung Windows, Slider Windows, Awning Windows, Picture Windows, Architectural Windows, Basement Hopper Windows, Bay Or Bow Windows, Garden Windows |
| Designs | Decent | Excellent |
| Customization | Less options | More options |
| Variation | Less variation | More variation |
| Warranty | Lifetime limited warranty | Ten years to a lifetime, depending on the product and lineup |
| Cost | Less expensive | More expensive |
Key Differences Between NT Presidential Windows And Simonton Windows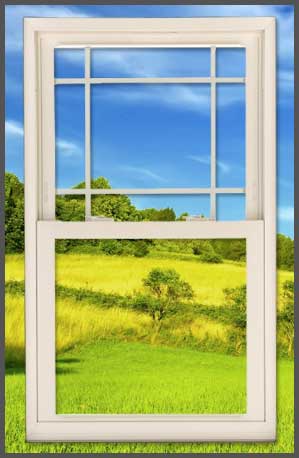 The first difference between NT Presidential and Simonton comes in the material department.
The material of the windows is quite important as it determines the durability, insulation, longevity, and many other aspects.
In that regard, All the NT Presidential offers windows made of vinyl and aluminum.
On the other hand, Simonton only offers vinyl windows.
Vinyl is one of the most popular choices as window material around the world. It's energy-efficient, affordable, and comes in various shapes and sizes.
Aluminum is another common window material known for its lightweight yet durable construction and low maintenance.
If you are determined to get vinyl windows only, then you should go for Simonton windows.
After the material, the next difference comes with the window types. These types/ styles play a crucial role in determining your house's overall look.
Also, each of these types has its advantages and disadvantages. Typically, a home features more than one type depending on the house's design and the window's location. Also, mixing too many styles can make things look disjointed.
Overall, having more designs allow you to explore the variety and install windows as you prefer. In that regard, Simonton will be the preferable choice for you as it has multitudes of window styles.
On the other hand, NT Presidential only has a few common styles, limiting your design.
The design of your windows will directly affect your interior and exterior's physical and aesthetic appearance. So, as homeowners, you should consider window designs very carefully.
In terms of design, Simonton seems to have a better design overall than NT presidential.
There are various lineups under Simonton, which offer various designs. These designs will allow you to pick an option that goes well with your house. On the other hand, limited design options from NT Presidential can prevent you from having your dream look.
Customization is an important factor for window brands since it allows the users to design their windows according to their unique style.
Having only stock options limits users from matching their style. Simonton and NT Presidential have customization options, but Simonton has more customization options that allow the dream look.
For example, you can only select the grid and colors of your NT Presidential windows. On the other hand, Simonton will allow you to change the interior and exterior colors, grid, pattern, and hardware finish to achieve the final look you want.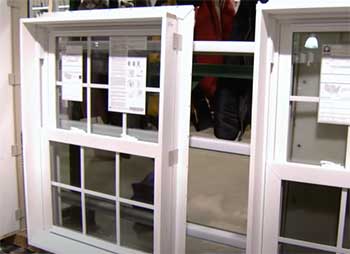 Windows are not something you purchase or install every day.
Whether it's renovation r building a new house, windows will break the bank.
But the important is that your preferred brand has the right warranty policy to safeguard your investment.
A good warranty policy also showcases the brand's confidence in its product and gives customers peace of mind.
In that regard, NT Presidential seems to get the lead with its limited lifetime warranty. On the other hand, Simonton gives the customers warranty of ten years to a lifetime, depending on the product and lineup.
Windows will always be expensive, and you should always look for better value instead of blindly looking for cheaper options. The good news about Simonton and NT Presidential is that most of the windows from these brands are made of vinyl.
As a result, they are already pretty fairly priced.
However, if we compare their price range, NT Presidential is less expensive than Simonton. However, both brands offer great value at a higher price. Simonton is priced higher mostly because of the various types of windows and their large size.
Which Window Brand Will Be Better For You?
After the end of the comparison, you must have noticed quite a few differences between both brands. While both brands offer reliability and performance, some aspects indicate Simonton is a better pick for any homeowner.
Simonton windows have better design, more styles, and customization options that put it ahead of NT Presidential. On the other hand, NT Presidential offers aluminum as a material option, a better warranty, and slightly more affordability.
If you are after these qualities, the NT Presidential can also be a decent match for you.
Frequently Asked Questions (FAQ)
Is Simonton a good replacement window?
Yes, Simonton is a good replacement for wind, with more than 76 years of manufacturing experience in the industry. This brand is completely focused on vinyl windows, and the customization options and design variations are just crazy. If you are in the market for a vinyl replacement window, Simonton should be your go-to choice.
What are the best vinyl windows?
Several brands on the market manufacture quality windows. However, if we talk about vinyl, those options get narrowed down. However, brands like Anderson, Simonton, Pella, and Castle windows produce great vinyl windows. Without sacrificing style, these window brands give you the perfect balance of look, durability, and quality.
How long do Simonton windows last?
As I said earlier, Simonton is completely focused on vinyl windows, and one of the best qualities of vinyl is its longevity. Simonton windows come with a lifetime warranty, indicating how long-lasting their windows are. Depending on the weather in your area, you can easily get service of more than 20 years from your Simonton windows.
What are the different levels of Simonton Windows?
There are several levels of Simonton windows in terms of types and lineups. Looking at the windows collection, you'll notice various series like 5050, 5500, and 6500. This series refers to the number of options available for each number.
Final Thought
That's a wrap for today. I hope my comparison between NT Presidential windows and Simonton windows will help you decide which window brand is better. As you can see, both brands have their fair share of differences, making them suitable for separate customer bases.
However, one common trait that both brands share is their sheer quality and performance in the long run. So, you can get windows from NT Presidential and Simonton as long as it matches your aesthetic needs, style, and budget.