Are you bored with your current window and need a fresh, beautiful, new face for your house? I have an idea; switch to NT windows for eye-catching looks and zero disappointments.
Comparing Presidential and Executive brands can be a cliffhanger since they are cut from the same cloth. NT Presidential Windows implement EnviroSeal NXT technology that eliminates temperature variations and noise, while Executive features KidSafe technology to provide a safe, easy locking of windows.
The latter has a rounded, brick, mold external frame, whereas the former comes with a bevel-shaped outer edge.
Let's have a look at the other contrasting features. Shall we?
A Brief Comparison Table
| | | |
| --- | --- | --- |
| Considering Factors | NT Windows Presidential | Executive |
| Technology Implemented | EnviroSeal NXT | KidSafe |
| Shape of Frame | Rounded brick mold | Bevel-shaped |
| Color Options | White, Almond, Sandstone | White, Almond |
| Design | Classic | Simple |
| Window Styles | More available options | Less available options |
| Latch | Two integral sash ventilation | Submarine tilt |
| Roll Form Aluminium Screen | Not included | Included |
| Performance | Excellent | Pretty good |
| Quality | Excellent | Moderate |
| Price | Higher | Lower |
Key Differences Between NT Windows Presidential And Executive Series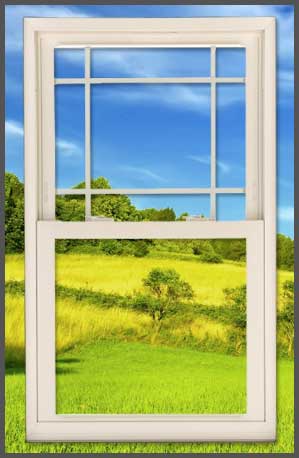 NT Presidential feature EnviroSeal technology to lower temperature swings by blocking heat and cold from getting to the window.
There is no risk of harmful mold growing all around. In addition, this technique creates a massive reduction of noise.
In contrast, Executive uses KidSafe technology comprising heavy-duty hardware to provide an easy, lead-free closing system.
It creates an efficient locking system to prevent your window from damage.
The shape of the outer frame is different for both window types.
Presidential has a round brick mold external frame, structured to cover the gap between the frame and the outer side. Better yet, this rounded frame shape improves the style and aesthetics of your home.
On the other hand, the Executive has a bevel-shaped external frame. This adds more natural light to your house. Also, this frame creates a fancy and fresh look by increasing glass visibility.
NT Windows Presidential has multiple colors like white, almond, and sandstone. You have a choice to pick whichever finishing tickles your nickel and one that perfectly matches the rest of the space.
On the contrary, Executive comes in only two colors; white and almond. If you are specific about the color of your windows, this might be a factor to consider.
Presidential windows have a classic design that suits a traditional and contemporary home. Each window is structured to match your house, plus you can customize it to meet your need. This is the window for you if you are an over-the-top person who wants a unique look.
Inversely, the Executive has a simple, solid design. No extra additions are made, giving a realistic, sleek style.
Presidential has more window options, including double-hung, single-hung, sliding, casement, picture, awning, and geometric. The styles are modern and traditional, giving you everything you want in a window and more.
Conversely, the Executive has lesser styles. For instance, double-hung, single-hung, sliding, picture, and geometric. If you are into awning or casement style, Presidential is the better pick.
Presidential comes with two integral sash ventilation latches, which allow you to quickly and conveniently open your windows to let in fresh air without having to open them completely.
On the other hand, NT Executive possesses a submarine tilt latch that enables easy cleaning, leaving your window spotless.
Roll Form Aluminium Screen
Another difference is that NT Executive has a roll-form aluminum screen while Presidential doesn't. The essence of this feature is to allow energy efficiency and increase structural performance and integrity.
That said, if this is an attribute you consider essential in a window, Executive is the best pick.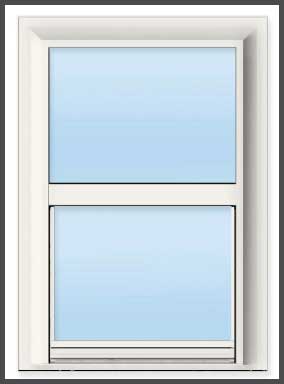 You must understand that if you are aiming at excellent performance, don't go any further; NT presidential is right here.
This specific brand has innovative features and technology that ensure they provide you with a seamless, unforgettable experience.
To begin with, Presidential offers you a sturdy balance system with zero difficulties.
Better still, they are energy certified, hence lower energy costs.
NT Executive is not severely off; the performance is pretty good.
Is quality on top of your mind regarding the window to install for your home? With Presidential, you can be assured of top-tier quality. Here is why, so don't take my word for it yet. It has a double-strength glass that maximizes UV protection.
Additionally, it's made of a 100% PVC frame, with heavy walls and many chambers for added strength and durability. And that's not all; the roller tint included enables a smooth, quiet operation.
I doubt you need more convincing that the Presidential is the only king of quality, but of course, at a price. However, if you are okay with a moderate rate, Executive is a great pick.
The part you've been eagerly waiting for; cost. Presidential is slightly pricier, going for $10,130. But with its quality, this window is worth every dime.
Contrarily, NT Executive windows cost $9,630. As you can see, the price is slightly lower. So, be the judge; quality over cost or vice versa?
Which NT Window Should You Go For, Presidential Or Executive?
If both were an option, that would be my answer. Why? The two brands are incredibly efficient. We have to make a choice, though. One easy way is to base the decision on individual needs, cost, quality, and performance.
NT Presidential window is the perfect choice if you are after excellent quality and performance. However, you should settle with NT Executive if you want to pay a lesser price.
Frequently Asked Questions (FAQ)
What makes NT windows better than the rest?
NT windows are energy efficient, highly durable, and of excellent quality, and they offer customers a wide variety of options they can choose from.
What are NT windows made of?
NT windows are made of aluminum and vinyl.
Where are NT windows made?
This brand manufactures 100,000 windows per year in Dallas.
Are NT Windows Presidential and Executive the same?
As much as they both have many similarities, they have uniquely different features.
Bottom Line
It's been a fascinating comparison of the NT Windows Presidential and Executive series, but sadly, we have to close it. Now, you know the attributes to consider when deciding between the two.
Presidential is the clear winner regarding quality and performance. On top of that, it has more window styles and color options. Nevertheless, NT Executive is slightly cheaper and has a solid design.