Vinyl replacement windows are surely a wonderful home improvement investment because they combine aesthetics and robust craftsmanship with lower prices, greater energy conservation, and less required maintenance than other windows.
Norandex Perfexion windows have a strong reputation in the market. But when we get down to the features, how do they fare?
Let's find out.
Features of Norandex Perfexion Windows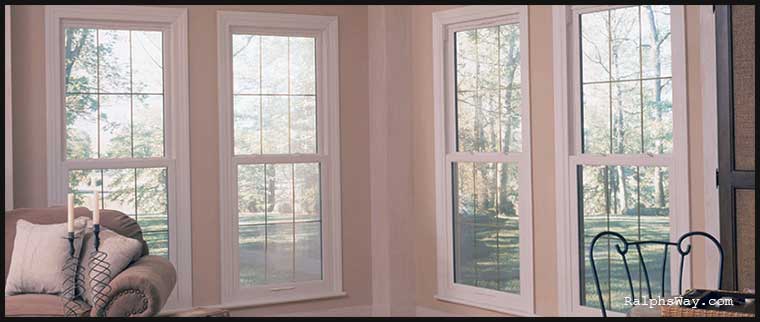 The process of purchasing vinyl replacement windows starts by considering the various styles available in the market. There are many unique styles to pick from.
While some add a unique function to your house, others offer a distinct look. After all, the new windows in your home should resonate with your personal aesthetic.
Each of these high-quality, high-performance windows from Norandex Perfexion comes in a few sizes and shapes to elevate the ambiance of any room.
Select the perfect windows for your space to improve the natural beauty of the house, emphasize the special architectural details, and fit the rest of the room's vibe.
The window shapes available are:
Single Hung
Double Hung
Bay & Bow
Garden
Slider
Casement
Picture
Specialty Shapes
Patio Doors
Let's explain its feature in full:
When searching for vinyl replacement windows, check for a few essential characteristics of a well-built vinyl window. The strength and efficiency of a window are proportional to its thickness; the more glass panels and the thicker the window, the more resilient the window.
Norandex Perfexion windows impress with great construction and durability features. The window frame has multiple chambers to add extra rigidity, reinforcement, and insulation. 
Moreover, the frame sashes and extrusions have welded corners, and thanks to the seamless construction, it seems like everything has been made from one continuous piece of metal.
This strong real prevents condensation between the window panes and supports smooth operation and functionality of the locks and opening hinges. We truly enjoyed the stunning, wood-like finish on each of Norandex's Perfexion windows.
Each vinyl window maker has its unique "formula" or blends of chemicals and components that combine to form their exclusive vinyl. More chemical additions often indicate a lower-grade vinyl.
However, these chemicals also safeguard your windows from wear and tear, like yellowing, color fading, frailty, and climatic damage.
Metal is used as an interior structural element in the top-grade vinyl windows to stiffen and strengthen the window frame whilst remaining isolated from the weather.
Norandex uses the best quality materials to produce their top-tier Perfexion windows. They fulfill the highest performance standards for water and air contamination resistance.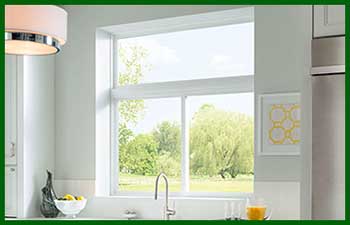 You'll want to select vinyl windows that are useful not only from the frame but also from the glass.
It's common sense that additional glass entails an additional barrier between the outside world and you, which reduces heat gain or loss, and noise protects your décor from sun damage, and raises energy efficiency.
We were pleased with the glass quality of Norandex Perfexion.
Granted, they are not the best in this department, but they were satisfactory.
With minimal care, such as periodic window cleanings, a good vinyl replacement window will ideally last two decades or more. Preferably, your manufacturer should give a warranty that surpasses this period. 
Many firms will provide a lifetime guarantee on their windows whereas others offer a "double lifetime warranty," which means it may be carried to the subsequent homeowner, thereby increasing the value of your home evaluation.
And that is what you get from Norandex Perfexion windows; at least for residential establishments. In commercial or multi-resident establishments, buyers get a 10-year limited warranty.
Keep in mind this limited warranty can only be availed by buyers who bought and installed the windows in the United States or Canada.
It does not include labor costs and neither Norandex nor their distributors will be liable for any fees associated with the replacement, removal, reinstallation, repair, or installation of their products.
Energy Efficiency Ratings
One of the most significant advantages of getting vinyl replacement windows is energy saving, yet not all windows are made equal.
This goes for any manufacturer but regardless of whether they guarantee their product's performance, buyers can seek individual validation from organizations like the American Architectural Manufacturers Association (AAMA) and the National Fenestration Rating Council (NFRC).
These organizations specialize in setting performance standards, product testing, labeling for windows, and energy efficiency certifications.
Norandex Perfexion windows meet ENERGY STAR standards in any region of the country, as suggested by the brand. To earn such a rating, windows have to meet the requirements established by the U.S. Department of Energy and the U.S. Environmental Protection Agency.
Furthermore, they have to display a better energy conservation rate than 75%.
What Could've Been Better With Norandex Perfexion Windows?
Much with any product, there is scope for improvement for the Norandex Perfexion window series. 
Double- or Triple-Pane Windows
A few vinyl window makers sell double- or triple-pane windows. They are extra safe so many buyers would rather spend more money for additional security. Norandex can consider introducing such models.
Norandex is not very clear on the materials and chemicals they use in the production of their windows. They should be more transparent about what goes into the making of their products.
Frequently Asked Questions (FAQ)
Naturally, you may have a few final questions about Norandex Perfexion. Check out these frequently asked questions.
Are Norandex windows made by Simonton?
Yes, Simonton bought the Florida Norandex windows and plant line so technically, their products are now made by Simonton.
Which vinyl is best for windows?
Oracal 651 is a superior choice for window decals since its performance is always top-notch.
Is there a difference in quality of vinyl windows?
Of course. The main differentiating factor is window thickness. The better quality vinyl windows are thicker.
Are there different grades of vinyl windows?
Building-grade vinyl windows generally feature 2 to 3 internal chambers while premium ones have 5, 6 or 7 chambers.
Final Words
That was all on Norandex Perfexion Windows reviews. We hope this guide helps clear any confusion you may have had about the products before.
Happy shopping!