Interior design has become a popular topic in recent years. That's why choosing the right window is getting more attention than before.
Your home's interior will glow with wonderful natural light from the appropriate windows, which will also boost its value, add elegance and charm, and increase its energy efficiency.
Loewen and Marvin are two famous window brands that you can consider for your home's interior. They have some major differentiation in the case of material, cost, service, design, etc.; in this article, we will discuss them in detail.
A Quick Comparison Table
Here's a quick comparison table between Loewen and Marvin windows so that you can have a better understanding of these two window brands-
| | | |
| --- | --- | --- |
| Specification | Loewen Windows | Marvin Windows |
| Material | Wood lamination with bronze, brass, zinc, and stainless steel operating hardware | Fiberglass, aluminum, and wood |
| Cost | Expensive | Less Expensive |
| Wood type | Western Douglas Fir wood | Ponderosa Pine |
| Customer review | Positive | Positive |
| Designed options | Less | More |
In-Depth Comparison Between Loewen And Marvin Windows
Now it's time to analyze the major differences between these two in detail –
Company Overview And Reputation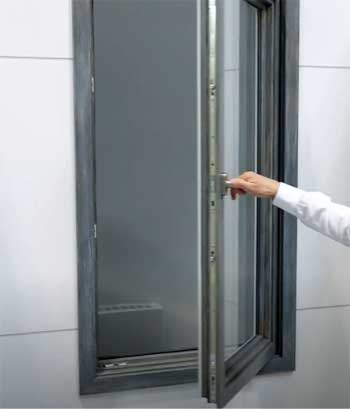 We often make our shopping decision by the name of the brand. Big companies have an influence on our brains, and we can not deny that.
So, some of you might also want to know about the Loewen and Marvin company's reputation and size.
Loewen is one of the top producers of premium windows and doors for the high-end architectural market in North America and even worldwide.
They are an inventive company that has developed into a design-driven, technologically cutting-edge business of the current day.
Marvin is inspired to think and design better ways of living. As a family-owned business, they have sought out ways to assist people in leading happier and healthier lives ever since they first opened their doors in 1912.
Its headquarter is in Warroad, Minnesota, and more than 7,000 employees are spread throughout 16 locations across North America.
Marvin's items are sold nationally and globally. Compared to Marvin Windows, the company size of Loewen is not that big though they have major innovations in their product lines.
Material is really an important thing to consider while buying new replacement windows. Loewen specializes in creating and producing wood windows and doors.
Instead of veneers, they use solid wood laminations. They have real, non-imitative functioning hardware made of bronze, brass, zinc, and stainless steel.
On the other hand, Marvin offers fiberglass, aluminum, and wood window and door frames. Marvin goods make a noticeable and tangible difference. This distinction originates from their materials.
You can choose from this variety of materials depending on energy efficiency, affordability, and style possibilities.
The substance fiberglass is a composite. Composites are created by mixing two or more elements with different qualities to create something better than the individual components.
Aluminum is also a great choice for replacement windows. It has outstanding structural performance and strength and also requires less care because of its long-lasting color retention.
It also supports many design trends, enabling the creation of unique profiles in a limitless range of forms and sizes.
Loewen window costs are on the upper end of the pricing spectrum because the company is renowned as one of the top wood window producers.
You may easily anticipate spending $1,000 per opening for a double-hung window with conventional installation.
Marvin is less expensive than Loewen because they focus on other materials also besides wood. For example, their double-hung windows that are 36 inches by 50 inches cost around $900 each, which is almost a hundred dollars less than Loewen.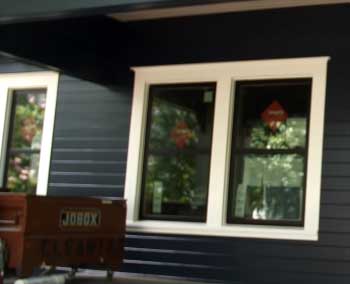 Almost all of Loewen's wood windows are made of a Douglas Fir, which is harder and has a darker stain than pine. It also has a busier pattern.
If properly cared for, hardwood will last a very long period. Pine is a softer wood that most businesses use, and it doesn't look as good.
Even if the Ponderosa Pine Marvin uses won't stain as deeply as Fir, it's still a fantastic alternative. Pine can decay over time, which is why cladding was created.
Extruded aluminum or vinyl, together with a high-quality finish, preserves the outside while maintaining the wood's beautiful appearance from the inside.
In the case of designed windows, Marvin is always ahead of Loewen. Casement windows, awning windows, picture/direct set windows, double/single hung windows, bow & bay, and corner windows are the main product line of Loewen.
On the other hand, Marvin has a wide range of collections divided into various series – Marvin Signature, coastline, modern, ultimate, Marvin elevate, Marvin essential, etc.
Frequently Asked Questions (FAQ)
What is the top of the line Marvin Windows?
The Signature Series, which consists of the Signature Ultimate and Signature Modern product lines, is Marvin's best-performing product line. The series offers the best for any new construction by combining an interior made of wood with an extruded aluminum outside.
Is Marvin a good window brand?
Yes. Marvin is considered a good window brand because of its high-quality windows and doors. Though the price is a bit high, the product is long-lasting and worth the money.
How long should Marvin Windows last?
The exterior finish and interior finish should last up to 20 years and 5 years, respectively.
What are Marvin Integrity windows called now?
It is called 'Marvin' now. With the retirement of the Marvin Windows and Doors and Integrity Windows and Doors brand marks, the Marvin name now refers to all fenestration goods formerly sold under those names. The revised Marvin brand logo features a single, bold font and a more contemporary yet identifiable yellow rose.
Final Words
When it comes to replacement windows, there are a ton of alternatives available to suit any home style or price range. Each of these has a different function also.
Making a sensible decision with your window choices can provide you with a significant return on your investment.
Loewen vs. Marvin windows can be a never-ending dilemma, but we suggest picking the window brand that best suits your lighting, function, and budget requirements.