Trims add a nice touch to house exteriors (and interiors). They can also give better sun protection. But you'll have to find the right trim for that and install it properly.
MiraTEC is one of the popular trims, but should you trust it?
There's only one to find out, and that is looking for MiraTEC trim reviews. Here is a review of MiraTEC Trim to help you decide if it is worth your money.
Key Features of MiraTEC Trim
The general rule of thumb is that you should check product reviews before you buy something. This is more applicable for trims because trims aren't something you can just replace every day.
So here is a list of MiraTEC trim's key features to help you understand what you're getting into.
Trims for building are available in different materials. Every material has something to offer but when it comes to durability, MiraTEC takes the crown.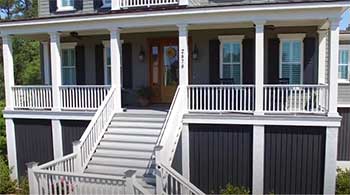 Housing trims come in lots of different materials. Wood, polymer, cement – you'll find trims for your house in every material you want.
All of them are good and bring their own benefits to the table.
But everything else gets overshadowed by one feat: durability.
Trims are already tricky to work with because they go in narrow spaces (for the most part). So when you're picking your trim material, you have to pick something that won't break or won't need replacing every other year.
Cement trims usually crush or crack when you're working with them. They have invisible weak spots and are very prone to breaking. If you somehow drop them, you can be sure that they'll break during cutting.
Wood trims are harder to work with and are prone to rots. The regular hardboard is durable, but nowhere near how strong it should be.
MiraTEC is proven to be stronger than all other trims. It holds paint well and doesn't crack or split easily. So for the durability part, MiraTEC trims are insanely better than the other options.
Versatile and Easy to Paint
Most trims don't come with a chance of switching up. Even if they do, they're pretty hard to work with. MiraTEC offers an interesting use and is easier to work with than its competitors.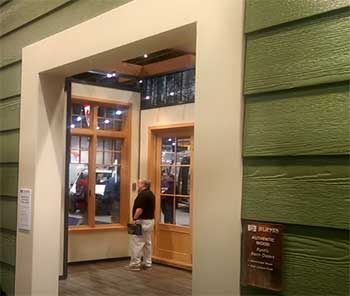 Most trims for your house will come without any kind of pre-priming.
Not just that, the trims usually have one texture (or style) overall.
So if you don't like the way they look, you'll have to prime-sand-and-paint the whole thing. And for multiple times too.
MiraTEC trims don't come with a lot of different color options but they take an interesting way for appearance instead.
The trims have different textures on each side. One side comes with a smooth texture; the other side has a cedar wood texture so it is actually reversible.
As for painting, trims usually don't come as painted. You'll have to paint them when you're working.
But the problem with other trims is that they can't hold paint well. At least most of them can't. MiraTEC will save you that trouble. This trim is known for holding paint well.
MiraTEC trims can also be pre-finished if you don't want to spend time painting them. You can order them to come with paint on, but you'll have limited color options.
MiraTEC comes factory-primed with a mild primer. Most of its competitions don't come with any priming so they need extra time with priming. Another highlight of the MiraTEC trim is that it is easy to work with.
In most cases, house trims don't come with a "built-in" primer. They come in raw and you'll have to shape them from the scratch. Which is time-consuming and expensive too if you're hiring people for the job.
MiraTEC comes with one coat of priming on it from the manufacturers. The priming is a little on the mild side but it does the primary job well. It has a mildewcide added to it so that's an extra protection layer you're getting as a bonus.
But that may not be enough to start working with. It is always a good idea to put an extra layer of priming. Make sure to follow the official instruction when you're considering re-priming.
Watch this video to understand what I am talking about.
Another plus of MiraTEC trim would be how easy it is to work with. The trims are lightweight and flexible. You can easily carry them from the middle of a 16′ stick and they won't break.
They also don't need any predrilling (for the most part) and nails don't split them in the middle like most trims.
You may think the lightness takes away from its durability but that's not the case. The trims are very durable and the exterior is harder than the interior. So when you face nail it, you don't hurt the lamination much.
You can easily pre-build your corners with this trim and then carry them to attach as a single unit. Other trims are usually too hard or too heavy for this.
Moisture, Termites, and Rot Resistant
One thing about trims you'll have to admit is that they're pretty vulnerable to outside factors. Wind, rain, and dust can easily eat away at them.
But with MiraTEC, you won't have to worry about all that. It is resistant to moisture, rot, and termites.
Most trims don't last more than three years because it starts catching mold or somehow becomes home to termites. Or in the worst-case scenario, they start rotting pretty early. This is why most trims need re-doing after 3-4 years.
MiraTEC trims have the edge in this department. These trims are resistant to moisture, termites, and rots. And this doesn't just mean the moisture from your climate; MiraTEC is slightly protective against rain too.
Granted, it is practically non-existent but hey, at least there is something.
So for MiraTEC trims, you won't have to worry about any of these. And you most definitely won't have to worry about re-doing your trims in a pretty long time.
MiraTEC is probably one of the most affordable trims out there. It isn't just cheaper itself, its build also needs less work.
So you can cut down on the extra hands you wanted to hire and ultimately save some bucks.
Size is another advantage of the MiraTEC trims. They come in pretty much all sizes so you'll have less waste on your hands. That means less recycling and cleanup to deal with.
This doesn't sound much now but it can pile up easily. So this is another point where you can save a little bit.
The Not-so-good Features of MiraTEC Trims
A number of things actually. MiraTEC is pretty far ahead of its competitors but there is still room for improvement. Here are some things that could've been better.
This is probably the biggest weak point among all MiraTEC's problems. The edge nails you'll use will have to be better back from the ends (you'll have to use a light gauge nail).
Or if you want to take a safer road, you'll have to drill and screw them (especially the corner boards).
It will still split on the edge but at least will be an improvement from the regular paper lamination of the trim.
Sure the trim is rot, termite, and moisture-proof but there is another front to cover for protection- squirrels. The trims can repel a lot of things but not them.
They seem to love chewing through the MiraTEC trims. This is more of a material issue that is pretty much out of everyone's hands but it is an issue.
Frequently Asked Question (FAQs)
Is MiraTEC any good?
Very much. They are one of the most affordable and workable trims on the market. They also last a long time and hold paint better. So yes, MiraTEC is pretty good.
Is MiraTEC good for exterior trim?
Absolutely, yes. MiraTEC trims are designed keeping the outdoors in mind. The trims can withstand most of the external factors and they are also rot, termite, and moisture resistant.
Does MiraTEC need to be painted?
If you haven't ordered the pre-finished trims then yes, you'll have to paint the trims. Make sure to do proper priming before you paint them.
What is MiraTEC made out of?
MiraTEC is made of treated hardboard. It may sound like a hardboard but the material is more processed to make it more durable and versatile.
Final Verdict
With the knowledge of our MiraTEC trim reviews, do you think this trim is worth the money? We'd say, absolutely!
The trim is lighter, durable, and very easy to work with. You can go a long time without re-doing them and they're also a pretty affordable option.
And if that isn't the definition of money on spot then nothing is.