Pergolas are an excellent option to shield you from the unbearable heat or rain whenever you plan to enjoy your day outside. It is also an aesthetic addition to your backyard, enhancing the appeal of your outdoor space.
Toja Grid is a great choice for pergolas, especially for beginners. Although it is a simplistic design to look at, we should always keep in mind what other alternatives you have in hand instead of the one you are willing to buy.
So, we have prepared a list of alternatives you can consider looking at.
Toja Grid Substitutes for Pergolas
Toja Grids is the ideal refuge for any design in your outdoor living space because they can accommodate any size, area, or budget. But still, you need to keep options for yourself before buying any outdoor material for your backyard.
And we have made that easier for you by sorting out the best alternatives for this brand.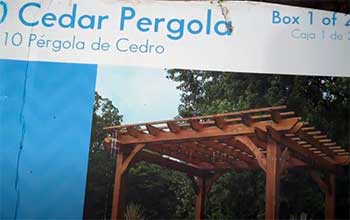 At the top of the list of alternatives comes Backyard Discovery because it is a very hyped product and trusted brand across many online or physical stores selling pergola system kits.
The Backyard Discovery gives a contemporary look to your backyard with its sharp angles and varieties to choose from.
It has all options like – wooden, metal, and cabana pergolas for your backyard. It also comes with Pro-TectTM certification and is approved to resist winds of up to 100 mph.
Moreover, it has its own PowerPortTM, which has three electrical outlets and three USB ports for charging gadgets, powering lights, blenders, music, and other items.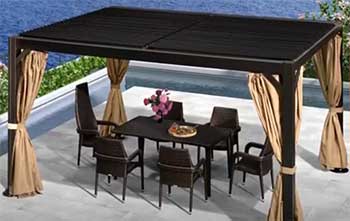 Next comes the brand Purple Leaf, which is another hyped product on websites like Amazon.com, Walmart, Etsy, etc.
It has got the hype mainly because of its easy assembling process like the Toja Grid.
Apart from the assembling, it has customization options with a variety of colors to choose from. Its pricing starts from $500 up to $5000 depending on the different designs and models it has to offer.
People trust this brand due to its promising customer service as well. The brand also comes with three different features to choose from- Louvred, push-pull, and basic.
You can also make installation services directly from their websites. Its models can handle a wind rise of 40-100 Mph depending on the size and materials used.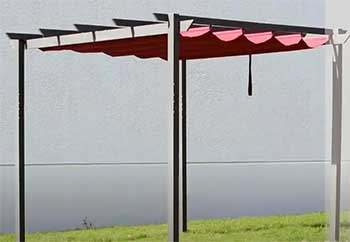 ALEKO provides its customers with elegant choices of a pergola and different parts and pieces of it as well.
It can sell you both the pergola system and specific parts of the pergola you need to assemble.
It comes with very simple assembly instructions and a very specified manual, making it easier for you to handle the product.
Although it does not come with a wide range of features or models to choose from, it would be budget-friendly for you to buy. It also has a simple structure easy to fix and you can also buy different parts of it separately.
You can either order you're necessary products from its website directly, or you can also find them in some famous online shops and sometimes in your nearest shops as well.
The best part about this brand is that you won't necessarily need any professional to assemble it for you. It is that easy to work with.
LINX comes with a few similar and modern features like the Toja grid. It also has modular designs for the pergola systems. It is a very simple task to assemble it for its clear and easy instructions to follow.
It usually uses 50% thicker steel than usual or standard to manufacture its products.
The most unique feature of this brand, for which customers are inclined towards it is its detailed finishings. No sanding is usually required for this brand as it comes with minute details in it.
It is the most suitable among all the alternatives available for Toja Grid in the market right now.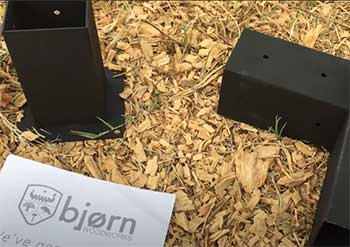 Another great alternative to look at is Bjorn Woodworks. It takes very less time to efficiently assemble and customize your own pergola.
It also costs very low compared to the other products or brands existing in the market.
Bjorn product is also very easy and ready to build like Toja Grid. The only difference is that it doesn't come with many varieties like Toja Grid.
Although for beginners, this brand would be a safe choice to use and build.
Apart from being budget-friendly and easy to assemble, this product is also adjustable in many ways. It also gives your patio or backyard a beautiful and soothing texture to look at. More than that, it has options for both fixed and modular systems pergolas so you can choose whichever is convenient for you.
The pergola kit of Toja Grid comes with a very simple assembly process and also very elaborative instructions in the manual.
All the types of equipment needed to assemble the pergola are given inside the packaging and it also has video tutorials on its website which makes it even easier to use.
And you can say the same for Bjorn Woodworks!
The Breeze Pergola is an excellent option for those looking for a close enough substitute to Toja Grid. The system is made from Western Red Cedar, known for its sustainability, resistance to other elements, and beautiful natural finish.
The Breeze Pergola installation generally takes 6 to 8 hours with the help of 2 people. However, it is a great alternative. But the price is around four thousand dollars for a 10×10 pergola system.
Being pretty expensive, Breeze Pergola is available in various sizes, making it easy to find one that fits your outdoor space.
Cedarshed Pergola is another substitute for the Toja Grid system. This modular pergola system is made from high-quality 100% Western Red Cedar.
It is a strong, aromatic, non-toxic, and durable wood known for its resistance to decay and insects. Cedarshed Pergolas are available in multiple sizes and can be easily customized to fit your outdoor area.
The modular design allows for easy installation and customization, making it an ideal option for those who want a high-quality pergola.
Moreover, their assembly guide is more elaborated and detailed to make your installation job more manageable.
The Suncast PA1012 Pergola is an amazing substitute for the Toja Grid system that is worth considering.
This pergola system is made from excellent quality, UV-resistant resin, making it durable and resistant to the elements.
The system is also easy to install and has all the necessary hardware and column foundation brackets to start.
The Suncast PA1012 Pergola is available in a neutral tan color that complements most outdoor spaces. Its clean lines and modern design make it an attractive addition to any backyard or patio.
Moreover, the unique arch allows terrific natural lights to come in. Ultimately, you have a beautiful outdoor experience.
New England Arbors VA84046 Roosevelt Pergola
The New England Arbors VA84046 Roosevelt Pergola is an excellent addition to your backyard. If you are looking for an ultimate sustainable pergola, this is the one to consider.
This pergola system is made from vinyl and recycled wood pulp, making it more durable.
Apart from that, the Roosevelt Pergola comes with a 10-year warranty. So, it can be a robust and long-lasting addition to any outdoor space.
Moreover, the requirement for maintenance and care is shallow as it is made of vinyl. The Roosevelt Pergola is available in a cedar finish that complements most outdoor spaces. Its classic design and clean lines make it a popular choice among homeowners.
On top of that, you can purchase it at the cost of around 2500 dollars for a 12×12 model, which is relatively lower than most pergolas.
Frequently Asked Questions (FAQs)
Let us look at some questions which are mostly asked whenever buying any Toja Grid product.
What is the Toja grid made of?
Toja Grids are made of High-Density Polythene which is often seen being used in containers or storage totes for heavy duties. They are very sturdy and durable.
Through advanced technology, this material is transformed into monofilament and tape which creates a woven construction. This gives a long-lasting ability to the shades of the products and protects them from 80-85% harmful UVA.
Is Toja Sail waterproof?
No, Toja Shade Sails are not waterproof. But they have the ability to resist most of the rainwater but the water passes through it. It is stain-resistant and no mold can grow inside it that easily.
Although it does not give any protection against rain or water properly, it would protect you from the harmful rays directly coming from the sunlight. It also helps you keep yourself protected from the deadly skin diseases that might occur due to ingrown mold or even the harmful UVA/UVB.
Is Toja Grid patented?
The Toja Grid is internationally and globally protected by intellectual property laws. As the company mainly focuses on its innovation, it also takes care of its customers' rights against the products of the company.
The design system of Toja Grid was created with such intention that it does not violate any sort of laws and rights. That is why the patent and trademark were created for the company to sustain itself without any hindrances.
Final Words
Before buying any of the pergolas, remember a few things like considering which type of material is being used and which also fits your preferences.
Again, make sure you buy it considering the normal or moderate temperature you have outside of your house. Not all pergolas can handle the temperature around your house.
Apart from what we have mentioned you must do your own market research and keep comparing all the products available as an alternative and choose according to all the preferences or requirements you need your pergola to have.