Looking for exterior trims that offer eye-catching beauty and long-lasting performance?
If yes, look no more because I've brought you two of the best brands for exterior trims. After knowing the comparisons between MircaTEC and Hardie Trim, you can choose one that goes with your property.
Exterior trim boards perfectly complement your house's design. You can use them on doors, windows, columns, accentuate corners, etc. MiraTEC exterior trim boards come with 50 Years warranty, whereas James Hardie trim boards have 30 years of warranty. Various other differences will help you form a decision.
So, let's explore them.
A Quick Comparison Table
Here is a quick comparison between MiraTEC and Hardie exterior trim boards:
| | | |
| --- | --- | --- |
| Aspects | MiraTEC | Hardie Trim |
| Product Type | Treated Wood Composite Trim Board | Non-Load-Bearing Trim Board |
| Available Size Ranges | 4 Available Sizes | 2 Available Sizes |
| Features & Benefits | Offers More Features & Benefits | Offers Fewer Features & Benefits |
| Available Colors | Does Not Come Prefinished | Various Pre-Finish Colors |
| Warranty | 50 Years Limited Warranty | 15 Years Non-Prorated Warranty |
| Price | $13.99- $12.63 | $11.99-$13.82 |
In-Depth Comparisons Between MiraTEC And Hardie Trim Boards
Now we will dive deeper and see the differences between these two brands in detail. So, here are some key differences between MiraTEC and James Hardie exterior trim boards: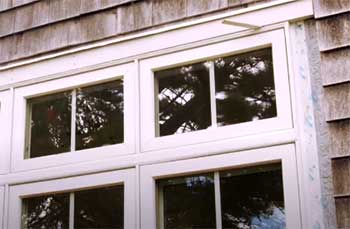 MiraTEC exterior trim is a treated wood composite trim board. This exterior beautification board is made using the TEC sealed-press manufacturing process.
That's why they are excellent in performance and durability.
People use this board on their exterior surfaces like walls, doors, windows, columns, etc., to give them a nice look.
You can choose between smooth and cedar textured MiraTEC trim boards. They are effortless to cut and use.
On the other hand, Hardie trim boards are incredibly durable and beautiful. They are made out of cement, sand, and cellulose fibers. You can use this non-load-bearing trim board on your exterior walls and surfaces to beautify them.
Available size ranges are very crucial for trim boards. Different people need different sizes of boards. So, having multiple options is always a blessing. MiraTEC has a lot of sizes for its trim boards.
You will get 5/8 inches actual, ¾ inches actual, 1 inch actual, and 1-¼ inches actual size from MiraTEC trim boards.
In contrast to MiraTEC, Hardie Trim has two sizes for its exterior trim boards. They are 4/4 inches and 5/4 inches actual size boards. You can choose from these two sizes according to your requirement.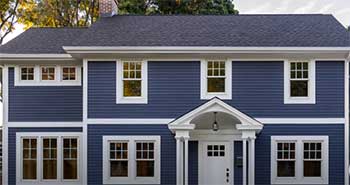 You will get many competitive and long-lasting benefits from MiraTEC exterior trim boards.
With an eye-catching design and excellent performance, these trim boards are moisture resistant and absorb water and thickness swelling.
On top of that, these trim boards are rot-resistant and termite resistant.
As a result, you won't have to worry about rotting and insects after installing them on your exterior surfaces.
On the contrary, Hardie Trim boards are engineered for long-lasting color. These boards come with ColorPlus Technology so that their colors last for generations. Because of their materials, these trim boards are highly durable.
Besides, they can make any architectural building look beautiful with their superior beauty. On top of that, these are readily available across the country.
Colors are crucial for trim boards since they complement the beauty of your house or any building. You must want to match them with your interior colors. But MiraTEC trim boards can disappoint you since they do not come in prefinished colors.
You'll have to paint them together with your exterior surface.  
On the other hand, James Hardie exterior trim boards come in various colors. You can select the colors from five different color families: Classic Light & Dark, Gray & Neutrals, Blue & Greens, and Peaceful Pastels.
Apart from that, some common colors are Arctic White, Cobble Stone, Khaki Brown, Pearl Gray, Evening Blue, etc.
Warranty is essential for trim boards since they are installed on exterior surfaces. Good warranty terms always give customers the confidence they need to purchase.
MiraTEC offers 50 Years of Limited Warranty with its exterior trim boards. Besides, they are low maintenance. In contrast, Hardie Trim boards come with a 15 Year Non-Prorated warranty. So, we can say MiraTEC offers a much better warranty than Hardie Trim.
The price of trim boards depends on the sizes. A 1-¼ inches MiraTEC trim board costs around $13.99, whereas 1 inch trim board will cost around $12.63.
By contrast, a 4/4 James Hardie trim board will cost around $11.99, and a 5/4 size will cost $13.82.
As we can see, the prices of both brands' trim boards are pretty similar. So, there's nothing much difference in that.  
Which Trim Will Be Best For You?
According to the previous discussion, we can see that MiraTEC exterior trim boards are better in many ways compared to Hardie Trim boards. So, I suggest you purchase MiraTEC trim boards and install them on your exterior.
They have a lot of size options available. Besides, these boards have many protective measures that will make them last for generations. Plus, the warranty is outstanding as well.
Watch this video to understand even better why I am recommending MiraTEC!
Frequently Asked Question (FAQ)
Is MiraTEC any good?
MiraTEC is an excellent trim board brand. It offers various sizes of trim boards that are aesthetically beautiful and will last longer than you imagine. Besides, they have rot and moisture resistance.
Is MiraTEC good for exterior trim?
MiraTEC exterior trims are one of the best available in the market. They are pretty beautiful to look at and will beautify your exterior surfaces. Apart from that, these boards are protected from rotting and insects; as a result, you will get a long-lasting performance.
What is MiraTEC made out of?
MiraTEC exterior trim boards are made from very high-quality material. These boards are made of treated wood composite following the TEC sealed-press manufacturing process.
Can you screw into MiraTEC?
MiraTEC trim boards are designed for application on structural framing and shitting. You must nail them to fasten them to your exterior surfaces. So, yes, you can screw into MiraTEC trims.
Conclusion
Choosing the proper exterior trim is always crucial as they give the final outlook of your house. Although many options are available, not all of them are reliable.
After seeing the differences between MiraTEC vs. Hardie trim, I'm sure you will agree with me that MiraTEC is the best option. I've done my part by recommending the best product. Now it's time for you to make the right choice. Cheers.