Doors and windows Lawson Windows have HURRICANE GUARD™ Technology, whereas PGT has SecureConnect patented technology. Plus, the first one has Safety Glazing products, but the latter has AAMA Gold Label Certifications.
Lawson Windows was founded in 1960, whereas PGT has been in the market since 1980. But both brands have established a reputable position in their market through their innovative windows.
Here, we will walk you through the difference between Lawson Windows vs. PGT.
A Quick Comparison Table
| | | |
| --- | --- | --- |
| Specifications | Lawson Windows | PGT Windows |
| Frame materials | Aluminum | Vinyl​ and Aluminum |
| Window Options | Five types of window | Seven types of window |
| Door Options | French and Sliding | French, Sliding, and Cabana |
| Special Technology | HURRICANE GUARD™ Technology | SecureConnect patented-technology |
| Certifications | Safety Glazing and Energy Star® Certified | Miami-Dade certifications,  AAMA Gold Label Certified, and Energy Star compliant |
| Durability | Better | Good |
| Warranty | 1 year to 5 years depending on the parts | 3 years to lifetime depending on the parts |
| Cost | Slightly higher | Affordable |
Key Differences Between Lawson And PGT Windows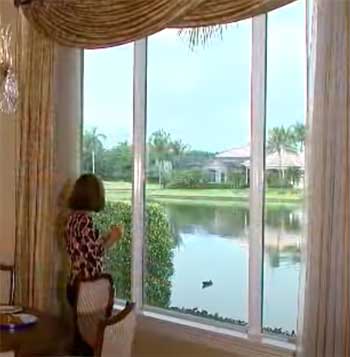 Lawson windows and doors are available in only aluminum frames.
But, this frame is mainly an extruded aluminum alloy that has a high strength-to-weight ratio.
Plus, the highly engineered aluminum frames are eco-friendly and non-magnetic.
Contradictorily, PGT doors and windows have vinyl and aluminum frame options.
Their 100% virgin uPVC* vinyl has micro compounds to increase the stability of heat and color.
Plus, the extruded aluminum frames have heavy-duty construction and are corrosion-resistant. 
Five types of windows are available for Lawson: Casement, Designer, Picture, Single Hung, and Horizontal rolling. Their horizontal rolling windows have an Aluminum glazing bead for a clean look and Tubular extruded rails to decrease the bowing of panels.
In opposition, PGT offers seven types of windows: single-hung, double-hung, horizontal roller, awning, casement, picture, and Architectural. Their Architectural windows are available in different shapes and sizes to add a beautiful finishing touch to the home.
Two types of doors are available from Lawson: French and Sliding. Their French doors have deep stiles and deep jamps for an improved appearance. It offers ample security with its two deadbolts to prevent unwanted openings. Also, the entrance features polypile weather strip.
Contrarily, PGT doors are available in 3 options: French, Sliding, and Cabana. Their sliding doors can be opened horizontally for effortless entry and exist. They come with a dual-locking system for increased security. You can customize it for up to eight panels.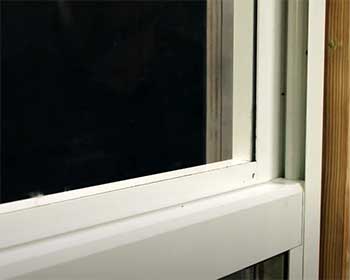 Lawson windows and doors are equipped with HURRICANE GUARD™ Technology to ensure extreme protection.
These products have around twice the burst strength as others.
Even in coastal areas, these doors and windows can last a long time.
Oppositely, doors and windows from PGT have SecureConnect patented technology.
This allows you smoothly tilt and pivot the windows and doors while a standard function for the corner keys.
Hence, sashes will have limited movement, and there will be minimal air infiltration.
Doors and windows from Lawson have the Safety Glazing certification. Its glass materials comply with the standard set by the Safety Glazing Certification Council (SGCC).
Also, their products have an Energy Star rating. This ensures consistent temperatures inside the house.
On the flip side, PGT doors and windows have Miami-Dade certifications. This makes their products more reliable since they have cyclic wind pressure and impact resistance properties.
They are also AAMA Gold Label Certified to ensure no water penetration
An exterior door can last up to 30 years on average, whereas residential windows have a lifespan of 15 to 30 years on average. Both brands offer durable products, but Lawson Windows is slightly more durable than PGT.
 After all, they have impact-rating doors and windows.
The primary advantage of impact-rating products is their resistance capabilities. The extreme wind blows, and heavy objects will cause minimal harm to them. They can handle up to 130mph winds.
Plus, their super sturdy construction will not degrade its quality quickly.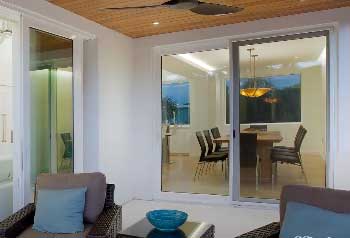 Lawson Windows offers 1 to 5 years of warranty based on the product's parts.
They offer three years warranty for aluminum framing, screen, and moving parts.
But, you will get five years of warranty for laminated and insulated glass units. 
On the contrary, Doors and windows from PGT have three years warranty for the ClassicVue series, ten years for WinGuard® Aluminum, and a lifetime warranty for PGT® Vinyl.
The insulating glass has 25 years warranty, and Stress Cracks have one year warranty. 
Lawson Windows is slightly more costly than PGT. Their material, energy efficiency, and customizing options make them a top choice for residential purposes.
Their easy operation and durable design make them a sensible option. Their products have an increased impact rating to ensure consistent and long-lasting performance.
Which Windows Brand Is The Best For You?
If you prefer a premium option and don't mind spending extra money, Lawson Windows appear a decent choice. Their products have a practical and sophisticated appearance to match your house style.
They are simple to install but require you to take professional help.
On the other hand, PGT is a better choice than Lawson Windows in many ways. Apart from being affordable, this brand offers more types of doors and windows.
In addition, their doors and windows are available in two framing options and have an extended warranty period.
Frequently Asked Questions (FAQ)
Are Lawson impact windows good?
Windows from Lawson are highly impacted resistant and can perform consistently even in extreme weather conditions.
What is the difference between CGI and PGT windows?
CGI windows have an architectural grade and impact rating that is free from distortion. In contrast, PGT windows are super strong. They are not prone to crack and scuff.
Does PGT install windows?
Universal Window Solutions, the official installation partner of PGT, provides services for installing PGT windows.
What are PGT windows made of?
The frame of PGT windows is made of Vinyl​or Aluminum materials. But their glass is available in laminated and insulated options.
Final Thought
Considering all potential factors is vital when choosing a reliable brand for home improvements. After all, doors and windows are a long-term investment. We have already discussed all critical points on Lawson Windows vs. PGT debate.
Before diving into a particular option, consider your house style, budget, and type of doors and windows you need. Overall, PGT appears a better choice for its ample customizing options, affordability, and better warranty periods.