Are you interested in taking your home to new and improved heights?
Then get ready to be impressed! You can implement many flooring styles, but for now, I want to spotlight one of my favorites; Karastan luxury vinyl plank.
The beauty, quality, and durability of this plank are, without a doubt, unmatched. And not to mention the extraordinary features that it possesses.
So, it's only fair that I share my breathtaking experience with this floor, as it was utterly worth it. Let's get down to business, people!
Features of Karastan Luxury Vinyl Plank

Karastan luxury vinyl plank comes with magnificent, out-of-this-world attributes that I can't get enough of. Here, check them out;
It's not fun being all excited about using a new item only for it to disappoint during the setup process. With Karastan, you can rest assured installation will not be a problem. It's super easy to set up, and the instructions are precise and quick to follow.
Karastan is installed using a click-and-lock system with no nails or glue. The planks are interconnected and laid next to each other. That's it! A few minutes, and you get to enjoy your dream floor.
Life is beautiful and messy simultaneously; thus, having a waterproof flooring system is a bonus. This beautiful floor is perfectly and creatively designed with multiple layers to ensure that no moisture has a chance to pass through.
Better yet, this luxurious flooring works excellently even for places that are inevitably prone to water. Meaning kitchens and bathrooms won't be left behind; they also get to enjoy the splendid feel that other rooms enjoy.
Karastan luxury planks are structured with an excellent backing material that ensures maximum comfort underfoot. Moreover, they maintain a consistent and favorable temperature during multiple seasons, allowing you to walk barefoot.
Initially, I had to constantly put on flip-flops since my floor was too cold and stern but now, I don't have to go through all that hustle, all thanks to Karastan.
With kids and pets around, you are bound to have scratches on your floor. Today I come bearing good news; you don't have to go through all that.
All you have to do is get Karastan luxury vinyl plank, and your floor will maintain that aesthetic, mark-free look.
This luxurious plank contains a tough, rigid top layer that safeguards the floor against scratches and dents. So worry not if you have an active home with a new kitten or kids running around; Karastan has your needs covered.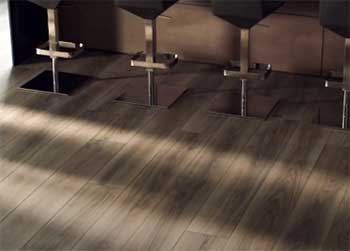 Through the availability of authentic textures and eye-catching color options, Karantan comes out as a drop-dead gorgeous piece of wood that is strikingly inspired by natural wood and stone.
Imperfections are nature's element, and this plank effectively turns any flaw into an unbelievably sleek finish.
From a traditional design to a contemporary style, Karastan has it all.
Take your home to beautiful and immeasurable heights using this flooring system!
Are your funds tight, and do you need to decide which flooring style to turn to? Karastan luxurious plank can give you the top-tier look you have been craving with no high-end price tag.
At $5 per square meter, this is not a deal you want to pass out on. You have a grand opportunity to transform your home into what you imagine it to be, and you don't even have to spend a lot.
Due to high resistance to water and dents, it's accurate to say that the durability of Karastan is on another level. You can use this floor for generations without it acting up.
This plank maximizes the value for money as it can serve you for long periods without replacing or carrying out any repairs. Unlike most floors that easily get damaged, Karastan does not disappoint when it comes to longevity and remains in good shape for years to come.
If you barely have time for house chores, Karastan could be what you need. To maintain its cleanliness, you only sweep or vacuum the floor to remove loose dirt.
Alternatively, you can thoroughly wash with a dump cloth or mop, leaving the floor spotless and sparkling clean. There is no need for sealing or other expensive maintenance processes.
As soon as you pass the installation stage, you can enjoy a seamless ride with vinyl plank. Here is a little demo for you.
What Could Have Been Better With Karastan Luxury Vinyl Plank?
Even though Karastan has proved to be one-in-a-million, there are some downsides I've observed with the flooring.
Karastan plank is incredibly durable, but it's challenging to refurnish if there is damage on the floor. Yes, the risk of destruction is low, but what happens if the problem arises?
For instance, if a permanent blemish occurs, your only course of action would be to re-sand or refinish if you want to remove the defect.
Due to the click-lock installation technique commonly used in this plank, there can be scenarios where the edges tend to crumple. If there is any chance that the planks are unevenly placed, edges and joints may continuously rise, which can be very annoying.
Direct sunlight can affect Karastan planks by causing discoloration. The heat from the sun tends to expand the floor, which results in the interlocked planks' falling apart.
Frequently Asked Questions (FAQ)
Is Karastan LVP waterproof?
Karastan LVP is 100% waterproof, thanks to its multi-layered construction.
What brand is the best luxury vinyl plank?
Shaw luxury vinyl plank is the best of the best flooring brands. Shaw has a remarkable reputation for quality mid-range to high-end products with outstanding features.
Does luxury vinyl plank decrease home value?
In most cases, LVP adds value to a home, especially if it's a starter home that requires durability and the ability to withstand pets and children and remain as good as new.
What is the best vinyl plank on the market?
Shaw Primavera is undoubtedly the best vinyl plank in the market. The product is highly waterproof, scratch and skid-resistant, and features a quality hardwood material.
Bottom Line
Happy with my Karastan luxury vinyl plank reviews?
Yes, there are a few drawbacks, but that doesn't make the flooring any less impressive; the upsides are mind-blowing.
With detailed information on this particular flooring, you can easily compare it to other types and then decide. But I won't be surprised if you opt to go with Karastan. It's high time you breathe new life into your home!