You're mistaken if you think your house's floors or ceilings will be the cherry on top. In reality, the windows can make or break the entire scene of your humble abode.
It's fluff to think only high-end windows can bring out the charm in your home. So, to understand the real deal about windows, we're comparing the Pella 250 and 350 Series today. These windows have features and style jam-packed, but which one suits your home better?
Let's find out!
Quick Comparison Between The Two Pella Windows Series
| | | |
| --- | --- | --- |
| Specifications | Pella 250 | Pella 350 |
| Material | Vinyl, energy efficient, weather-proof | Vinyl, energy efficient, Low-E shield |
| Strength | 52% more strength | 80% more strength |
| Durability | Medium | High |
| Design & Style | 6 styles and designs | 4 styles and designs |
| Performance | Energy Star standards, TruGlide technology | Low-E, prevents conduction, UV rays and air infiltration |
| Warranty | Limited Lifetime Warranty | Limited Lifetime Warranty |
Key Differences Between Pella 250 And 350 Windows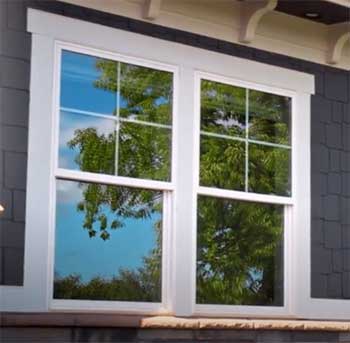 Pella 250 delivers extreme energy efficiency and durability in their vinyl construction.
Moreover, what sets them apart is their top-notch color retention, anti-fading, and weathering formula.
The structure has a multi-chambered frame and reinforced sashes that can genuinely bring out the product's strength and sturdiness, ensuring that they provide unparalleled strength, unlike generic vinyl windows.
The best part?
This 250 series uses triple-pane glass to prevent and control noise. That's what has made Pella 250 series different from the 150 series!
On the other hand, the 350 Series also comes with premium energy efficiency and high-end features with long-lasting durability.
These vinyl windows have a bonus of advanced Low-E shielded triple-pane glass which protects homeowners against harmful UV rays and harsh weather conditions. 350 also has a construction of 18 insulated air compartments, which keeps the inside of the house cooler and pleasant.
Pella 250 provides 52% greater strength compared to standard window brands. But, its triple and double pane windows have around 75% higher energy efficiency than single panes.
On the contrary, the Pella 350 provides 80% greater strength than generic vinyl windows with unmatched impact, noise, and hurricane resistance.
To be honest, these windows are both sturdy in their own ways. It will come down to what features you want to focus on based on your region. For example, users who live in regions with severe weather conditions prefer the 350, and for obvious reasons!
The 250 series' color retention, anti-fading, anti-warping, anti-twisting, and weather-resistant formula truly bring a sweet surprise to many. The structure has a multi-chambered frame and reinforced sashes, making the windows sturdy and unwavering even during harsh weather conditions.
However, along with being energy efficient like the 250 series, the 350 has advanced Low-E shielded triple-pane glass, anti-UV rays, and hurricane resistance which most window companies fail to achieve.
350 comes with 18 insulated air enclosures, which enables these windows to remain durable even in the long run. The best feature of the 350 series is its precise welded reinforced frames and corners, so rest assured, not only are you safe but it's a long-term investment.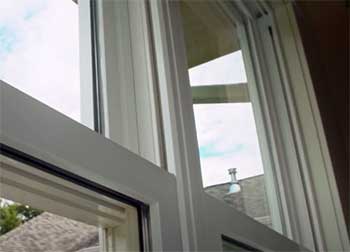 You can adorn your home with the 250 series and its vast options of awning, casement, double-hung, single-hung, single, and picture window options.
These windows have strong craftsmanship and look excellent in any modern or antique setting.
These windows have been tested through 9400 cycles and come with the hidden screen, clearest screen technology.
But, the 350 series isn't far behind either with its picture, sliding, single-hung, and double-hung window selection. 350's selection may not be as vast as the 250s.
However, they provide increased comfort with its Energy Star standards and easy-to-clean and care features.
The Pella 250 series comes with triple-pane glasses with 54% to 77% greater energy efficiency than generic single-pane windows. Moreover, its optimized insulation poses high energy efficiency and Energy Star standards.
Its premium design and style deliver 52% more strength via the TruGlide balance systems. It ensures the windows open and closes easily with less resistance than the traditional ones, which goes through frequency balance and gliding issues.
In contrast, the 350 series has a Low-E coating that enhances the energy efficiency of windows. The Low-E technology enables heat to reflect to and fro, keeping the interiors warmer in winter and cooler during summer.
Additionally, this technology blocks harmful UV rays and prevents air infiltration. Moreover, the most fantastic feature of the 350 series has to be its slower conduction effects, which is a big plus.
Pella delivers a Limited Lifetime Warranty on their 250-series vinyl windows. Moreover, their non-glass build, material, and craftsmanship also equip warranties to ensure customers zero manufacturing defects throughout the windows' lifetime service.
Additionally, the company promises to repair, replace or refund homeowners in case of any defective parts of the window.
Fortunately, the warranties for the 350 series aren't far behind in this game either, as they promise users to enjoy satisfaction for years to come. The 350 series is also backed by the Pella Limited Lifetime Warranty, which is a significant relief for buyers.
Which One Will Be The Best Fit For Your House?
Let's address the bottom line of this war once and for all now. Which is better?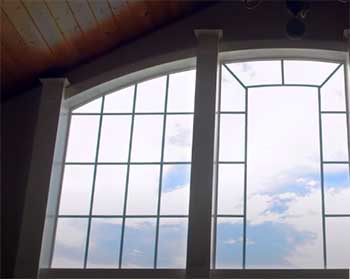 To be fair, none of these window options are underwhelming or would jeopardize your investment.
However, if you accurately know your preferences and needs, you will eventually purchase the best-fit version.
Thus, when homeowners prefer optimized energy efficiency and don't mind the high-end splurge, they opt for the Pella 350 Series.
This series is much more affordable and hassle-free to maintain as well.
However, the 350 Series has been discontinued, so another great alternative to this selection is the Encompass by Pella which has similar properties.
On the other hand, if you don't want to spend an arm and a leg on these windows but still acquire high-quality, durable vinyl windows, go with the Pella 250 Series. The 250 Series also comes with a comprehensive selection, and it's no wonder that users love the flexibility of choice.
The bottom line is that it depends on your tastes and needs at the end of the day. So, which of these series speaks to you the most?
Frequently Asked Question (FAQ)
Does Pella still make 350 Series?
Some say that the Pella 350 Series wasn't a great replacement, to begin with. However, unfortunately, Pella did discontinue the 350 Series line and brought a better alternative known as the Encompass by
What is the strength of Pella 250 windows?
Pella 250 Series has 52% strength, thanks to its multi-chambered framing, reinforced sashes, twist and warp resisting construction, high color retention, and anti-fading vinyl formula.
Are Pella 250 windows Low E?
Pella window's construction comes with superior durability and strength compared to other vinyl windows on the market. They also deliver Low-E and energy-efficient insulation due to their double-pane construction.
Is Pella 250 A Energy Star?
Pella 250 Series deliver high energy-efficient specifications, meeting the Energy Star standards and even surpassing them in some cases in around fifty states.
Final Words
Have you selected a model yet?
Congrats if you've stopped searching for the missing puzzle to your house. Our Pella 250 vs. 350 Series comparison article is aimed just for that!
However, there's no rush. We wanted to highlight each detail, mainly the cost, feature, and other specification variations, so you can get that last push towards the perfect match. Remember to weigh out all your needs and budget before making the splurge.
Good luck!