With the sheer number of blind-making brands in the market right now, selecting the best one is far from easy. It has become more of a challenge than a perk of having a wide array to choose from.
Hunter Douglas and Bali are two brands that have been competing in the blinds industry for a while now and have a decent reputation. There are some similarities many of them as well as notable differences. 
Let's find out which is better Hunter Douglas or Bali blinds.
Quick Comparison Between The Two Blinds
Here's a quick glance at everything we will go over in the next section.
| | | |
| --- | --- | --- |
| Specifications | Hunter Douglas | Bali Blinds |
| Product Variety | Window blinds, shutters, drapery, shades, etc. | Wood blinds, shutters, solar shades, handcrafted drapery, layered shades. |
| Ease of Installation | Easy to install | Easy to install |
| Automation | AutoView motorization; voice control can be activated; compatible with Samsung SmartThings and Wink 2 | PowerView Automation; can be integrated with Amazon Alexa, Google Assistant, or Siri®; has an app |
| Energy Efficiency | Up to 66% reduction in the final power bill | Efficient, AREC certification |
| Warranty Terms | Limited lifetime warranty | Lifetime guarantee |
| Prices | Affordable | Expensive |
Key Differences Between Hunter Douglas and Bali Blinds
It is worth noting that both Bali and Hunter Douglas offer a huge variety for their buyers.
Starting with Bali, you can choose from 16 different kinds of shades and blinds. Classic options like horizontal blinds, wooden blinds, and vertical blinds will be a hit with those who go for the elegant, timeless look.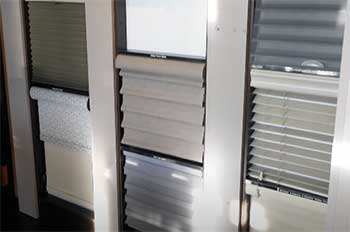 You can also enjoy the natural lighting of your locality through Bali shades. We love the exterior and natural solar shades in this case.
Another great offering from Bali is their pleated shades. These are relatively new and offer a unique aesthetic that complements many types of home settings.
If you like a Roman shade, you will surely love how Bali offers a blend of classic and customized options.
Coming to Hunter Douglas, all their bespoke window treatments are available in the trendiest colors and vibrant textures. Their goal is to bring all focus to the windows of your house or office.
Generic blind and shade offerings you can choose at Hunter Douglas include Roman shades, shutters, cellular honeycomb shades, sheers, vertical blinds, side panels, and metal and wood blinds.
We appreciate how both Hunter Douglas and Bali provide plenty of guidance to install their products properly. Extensive guidelines are given regarding the measuring and installation in both cases.
They detail the process for particular products too, therefore easing the procedure. Hunter Douglas and Bali also offer detailed maintenance instructions. Make sure to stick to the provided instructions to prolong the life of your blinds.
Window automation is another common factor between the two, but the ways in which they offer automation vary. AutoView motorization can be used to order Bali shades.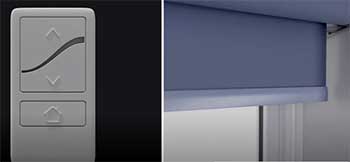 You can use this with standard remote-control gadgets that come with the shades.
Somfy motors are fitted into the shades and they are powered by an adapter or a battery.
The motors use powerful Z-wave technology to link you to your home automation hub(s). Set up the voice control systems to activate the blinds with your voice. Samsung SmartThings and Wink 2 are compatible with Bali blinds.
All you have to do is install the individual apps on your smart device. To complete voice control, you can use Amazon Alexa or Google Assistant.
On the other hand, Hunter Douglas blinds come with PowerView® Automation. Redesigned in 2022, this system offers convenient and precise control of your window treatments. Schedule the movement of shades that otherwise operate independently.
Programming windows treatments are relatively simple. Using voice activation or a Pebble® Remote Control, you can operate the blinds from home. For the voice activation bit, PowerView has to be integrated with Amazon Alexa, Google Assistant, or Siri®.
Connected by Bluetooth® technology, PowerView shades stay where you need them, right when you want them. Moreover, you get a two-way, real-time communication between the PowerView system and your window treatments this way.
There is also an app for the job. It's compatible with Android and Apple devices.
The world is not healing as fast as it used to in the past, and one of the primary reasons is arbitrary energy consumption. To meet the growing fears of energy misuse, Bali and Hunter Douglas offer numerous energy-saving features.
Since blinds are the main reason behind heat loss in a room, you can save a lot of energy with window coverings. Bali claims to be able to reduce the energy bill by up to 66%.
Hunter Douglas has earned a reputation for its energy-efficient blinds. They have an AERC certification.
Hunter Douglas' and Bali's approach to warranty provision is rather different. Before you buy any product, familiarize yourself with these terms. Your purchase should be properly covered and good warranty policies aid in that process.
Bali gives a limited lifetime warranty on its products. However, anyone could tell that this does not span decades. If tailored shades and related accessories are a part of the items that have to be repaired or replaced, you get only 5 years of coverage.
Similarly, the motorized parts inside those items have a covering of five years. You get three-year coverage on the pleated shades devoid of looped tape, 2" horizontal vinyl blind slats, and vertical blind vanes. Operating cords have the same warranty period too.
You have to pay extra if you wish to avail the perks of the brand's warranty offerings. It means that the cost of removing the items, transporting them, and re-installing -everything has to be paid by you.
Also, know that if you do not follow the manufacturer's instructions when installing the blinds, your purchase might not be eligible for a warranty. Failure to follow the guidelines during maintenance and cleaning can also nullify the warranty.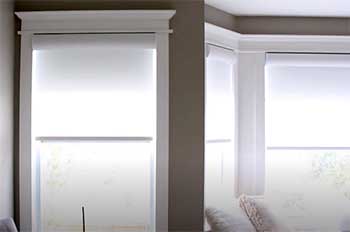 Hunter Douglas has a lifetime guarantee to ensure customer satisfaction.
If you are not entirely happy with your purchase, the company asks you to reach out to them and explain what happened so they can replace/repair your item.
Their windows are covered for material or workmanship defects as well as operation problems as long as the first buyer has the product.
All purchases are covered for damage to internal mechanisms, brackets and components, and fabric delamination. In contrast to Bali, Hunter Douglas provides a 7-year guarantee on their operational cords.
However, all motorization components have coverage of no more than five years from the date of purchase. The original dealer has to be contacted for warranty assistance. The company promises repair parts and free instructions if the current owner is not the original owner.
Some customers have complained about how slow Hunter Douglas is with its warranty claims. Currently, they are working on improving this aspect.
Price is always a big concern whenever you are planning on purchasing something new. So, how do Hunting Douglas and Bali fare when it comes to pricing?
Hunter Douglas has always been a luxury brand. That means all their products are significantly pricier than the average market rate. Bali is cheaper in comparison.
In fact, timed correctly, some can buy Bali blinds for as cheap as $30. For Hunter Douglas, prices vary depending on the size of your window, but the average cost is $28 per square foot.
Which Blinds Will Be The Best Fit For Your House?
It is rather difficult to say for sure which is the best fit for every house. Matters of budget and style pose big questions. Although pricier, Hunter Douglas boasts better quality in the form of durability and convenience.
Bali blinds impress with more design and style options to make your pick. They are cheaper but they have been known to show inconsistencies in qualities. Many customers complained that the items were only okay.
If you are willing to splurge on some of the finest blinds the market has today, go for Hunter Douglas. For budget hunters, Bali would be the better choice.
Frequently Asked Questions (FAQs)
Are Bali blinds good quality?
While they may not be as good as some of their competitors, blinds from Bali are of good quality.
Is Bali owned by Hunter Douglas?
No, Bali is not owned by Hunter Douglas. The blinds company functions as a subsidiary of Spring Window Fashions.
What is the best brand of window shades?
Levolor, Hunter Douglas, Wayfair, SelectBlinds, and Bali are some of the best brands of window shades.
Is Hunter Douglas a good brand?
Hunter Douglas offers a high-quality, top-of-the-line product line that lasts for a long time and maintains a new look for longer.
Final Words
When shopping for traditional blinds or automated blinds, it's a wise decision to explore your options. As you further your search, you will notice a huge price disparity between the offerings of different outlets.
Thus, between Hunter Douglas vs. Bali, it's best to compare and contrast the two to understand which will suit your needs better.