Though Hunter Douglas and Smith and Noble are two of the best window treatment brands, their window shades have differences in shade types, variation, design, and performance.
Whether building a new home or renovating the current one, window shades are often overlooked. However, the shades play a crucial role in terms of insulation, ventilation safety, home décor, and interior design.
Although new shades can completely revamp your space, the comparison below between Hunter Douglas and Smith and Noble window shades will help you decide which is better for your home.
Quick Comparison Table
| | | |
| --- | --- | --- |
| Specifications | Hunter Douglas Window Shades | Smith and Noble Window Shades |
| Shade Types | Sheer Shades, Cellular Shades, Roman Shades, Roller Shades, Woven Shades, Vertical Shades | Woven Wood Shades, Roman Shades, Horizontal Cellular Shades, Day/Night Cellular Shades, Vertical Cellular Shades, Roller Shades, Solar Shades, Roller Panel Track, Solar Panel Track, Sheer Shades, Vertical Sheer Shades |
| Material | Natural woods, Bamboo, Grasses, and Reeds | Wood, Grasses, Jute, and Bamboo |
| Variation | More variation | Less variation |
| Quality and Performance | Excellent | Good |
| Design | Decent design | Better design |
| Cost | More expensive | Less expensive |
Key Differences Between Hunter Douglas And Smith And Noble Window Shades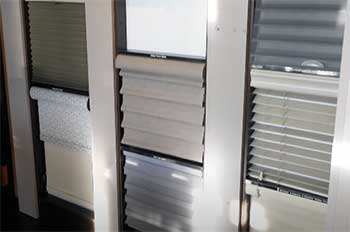 Every house is different, and so is the preference of every homeowner.
That's why many types of window shades are available on the market with different purposes and designs.
For example, Hunter Douglas offers six types of window shades while Smith and Noble offer eleven.
So, you got more options available with Smith and Noble, allowing you a better chance to match your preference and the overall aesthetics of the house.
While most people are concerned about the ventilation, insulation, or look, the material is an important consideration too. Shade's insulation, durability, and performance are heavily impacted by the material these brands use.
Looking at the materials, both brands offer somewhat the same options, like wood, bamboo, grasses, reeds, and jute. It's good to see both brands opted for environmental-friendly materials.
Variation is a huge asset for window shades manufacturers as it allows users to match their preferred color, design, shape, control options, etc. In the variation department, Hunter Douglas has a clear lead.
While Smith and Noble has a comparatively smaller collection, Hunter and Douglas have hundreds of color and fabric options for each type of window shade.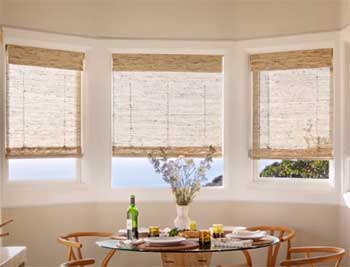 Hunter Douglas and Smith and Noble are famous for their quality and performance.
However, if we try to nitpick here, Hunter Douglas has a slight upper hand regarding safety, light, ventilation, cleaning, and decorating style combined.
While Smith and Noble are not far behind, users tend to give better feedback about Hunter Douglas in this department.
Window shades are typically used for privacy, light, and ventilation. However, from a visual perspective, window shades do much more. They can completely change your interior's outlook and make you more elegant and welcoming.
Smith and Noble seem to har designs to suit any home, whether the frame or the fabrics used. Beautiful designs with construction details give Smith and Noble windows a clear upper hand in the design.
Last but not least, the price is different between these brands. Windows and their blinds are not small investments. When spending thousands of dollars, you must ensure which brand provides more value.
If we compare both brands, Smith and Noble window shades offer a better price per square foot than Hunter Douglas.
Which Window Shades Is The Best Option For Your House?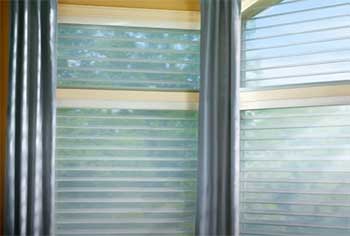 As you can see, Hunter Douglas and Smith and Noble have pros and cons in the window shade category.
While Hunter Douglas offers better variation and overall performance, Smith and Noble excel with more shade types, better designs, and value for money.
So, it would help if you compare your priorities with what each brand brings.
Only then you'll be able to truly decide which window shades will be the best option for your home.
Frequently Asked Questions (FAQs)
What are blinds similar to Hunter Douglas?
Hunter Douglas has created a name for itself through high performance, good quality, longevity, and various products. Yet, in today's market, few brands like Lutron, Smith, Noble, and Lowes offer similar blinds to Hunter Douglas.
Is Hunter Douglas a good brand?
Hunter Douglas has been around for decades in the window treatment industry. For years, this brand offered some of the best shades and blinds. Their products are very high quality and manufactured through strict quality control. Overall, Hunter Douglas is a top-tier brand.
What type of blinds is in style 2022?
On the market, you'll find hundreds of blind types. So, in 2022, you might be slightly confused considering these options. In that case, you can try trendy automated blinds and shades. These are completely automatic, making them super convenient to use. Also, Roman and Roller shades are in trend as always in 2022.
How long does Hunter Douglas blind last?
Hunter Douglas is known for its durability and longevity. Still, a definite answer to this question deepens on so many factors. For example, the weather, installation, and location affect the lifespan of Hunter Douglas blinds. However, Hunter Douglas provides a seven-year warranty for their blinds; it's safe to assume you'll get uninterrupted service of at least 7 years.
Final Words
That's a warp for today. I hope my comparison between Hunter Douglas and Smith and Noble will help you get a better pick at their products and make a decision. As I said earlier, window shades are very important for interior design, and equally hard to find one that matches your overall interior aesthetics.
Now that you know which brand is more suitable, getting a match and successfully investing in it will be much easier.